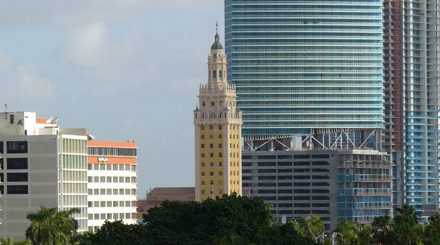 We had an opportunity while we were in Miami, Florida recently to log an interesting cache. It was a virtual cache for The Freedom Tower. Apparently, this building was originally the home of the Miami News in the 1920's through to the '50's. During the 1960's it was the point of reception for many Cubans arriving on 'freedom flights' fleeing from Fidel Castro's regime. United States Immigration performed their operations from this building during that time and many Cubans have come to associate it with the new found freedom offered to them by the United States.
We are starting to really like these virtual caches. Not only do we get the thrill of the hunt but we always find out something interesting that we would have unlikely known about.
This particular cache gave us the opportunity to educate a few friends we met in Miami on both The Freedom Tower and Geocaching. How cool is that?

Keep on cachin'
This post was originally posted on our now defunct website, Geocaching Online