Turned Pens Of Birch And Amboyna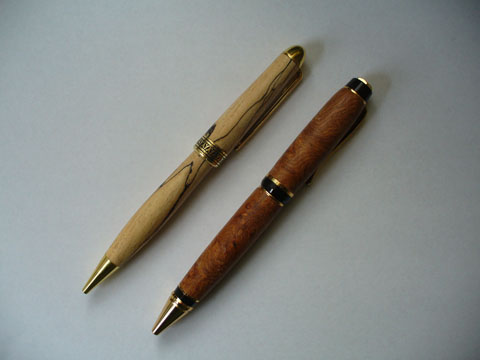 Here are a few of the latest wooden turned pens of Birch And Amboyna that I made recently. The one on the left is a Round Top European style made out of Spalted Birch and the one on the right is a Cigar style made out of Amboyna.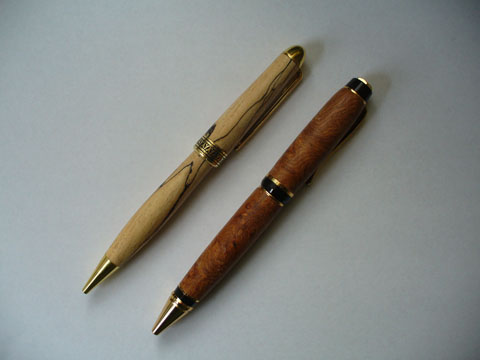 I find pen turning to be great fun. You can go out into the shop for an hour or so and walk away with a pretty nice product.
Back to the shop…