Simple Garden Benches Add Accent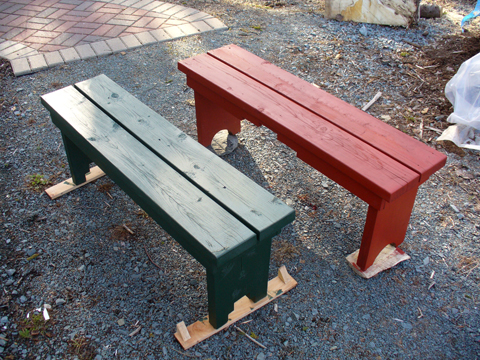 In keeping with the garden and patio theme here are two small garden benches that we built a couple of years ago. We had to give them a new coat of paint this year to 'spruce' them up a little. Each of them are just over 3 feet long, 12 inches wide and about 18 inches tall.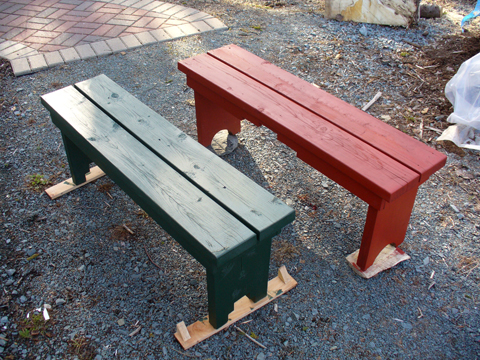 They are just a couple of pieces of 2 X 10's and a bit of 1 X 4 that my son brought home from a construction site that I slapped together. However, simple as they are they make great useful, accent pieces. I cut a couple of notches out of the skirt to add a bit of Southwest style.
Here you can see them in the garden and on the patio: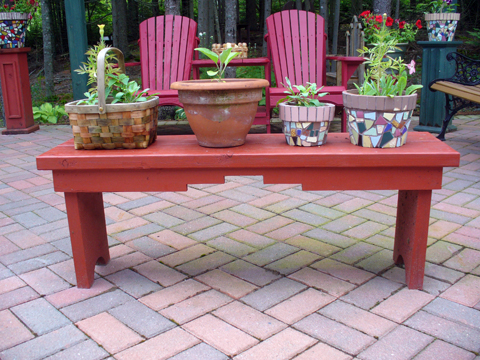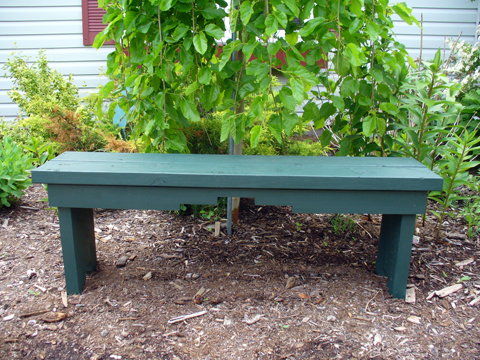 It's easy to see here that with just a few basic tools and some scrap lumber you can create some long lasting and functional furniture. Not all furniture has to be 'fine' furniture. It just has to have a purpose and be pleasing to the eye. I believe that these fit the bill! 🙂
Back to the shop…