Hiking And Caching At Cape Split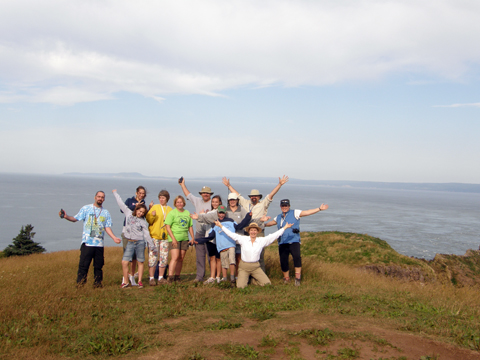 One of the caches we were seeking, called 'Relaxing on the Beach', is down there somewhere on the beach. We just have to find some way to get down there now…: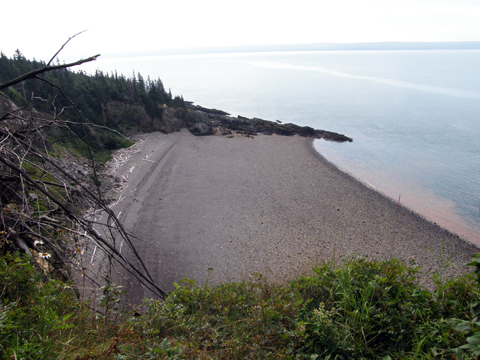 Well, we found a way to get down to the beach! We had to use a rope to let ourselves down. Seriously! It was a bit strenuous but certainly worth it! It was a beautiful beach, and huge! There are some great rock formations, even one that looks like the face of Glooscap!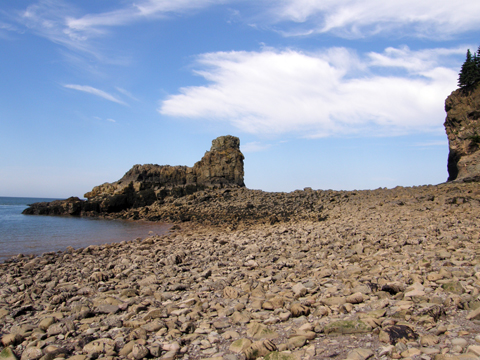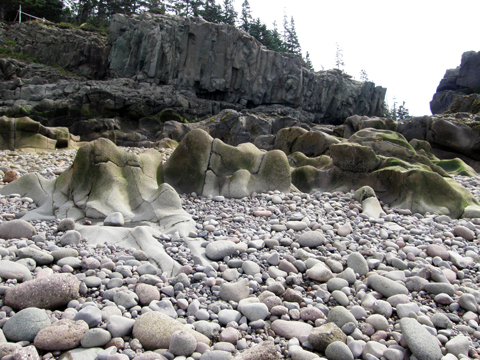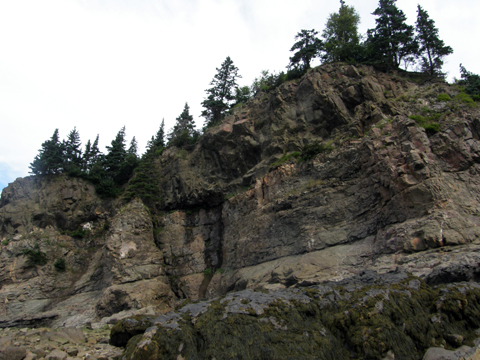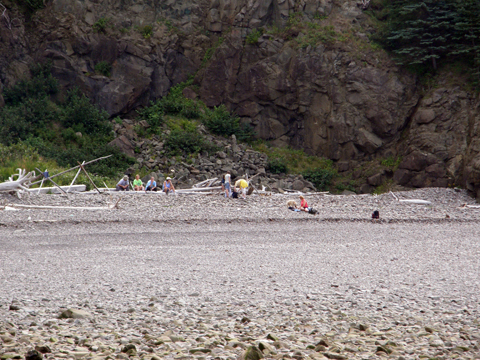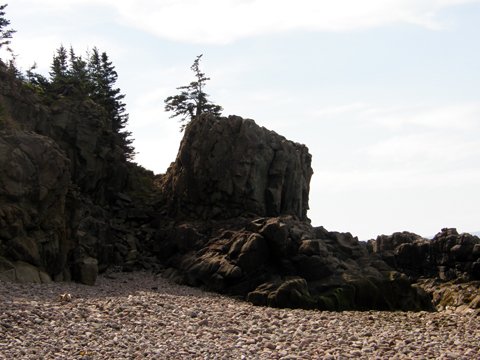 We took a few minutes to sit, snack and enjoy the beach. Did we say it was huge?! There was lots of driftwood there as well as a cache! 🙂
Here are a few more photos that we took along the way: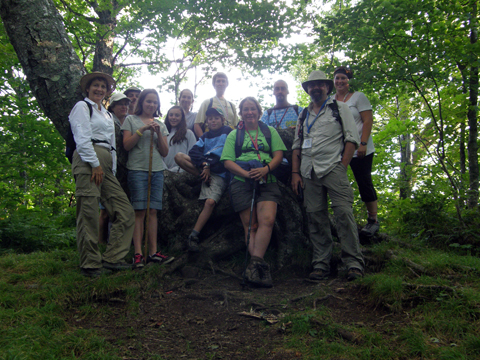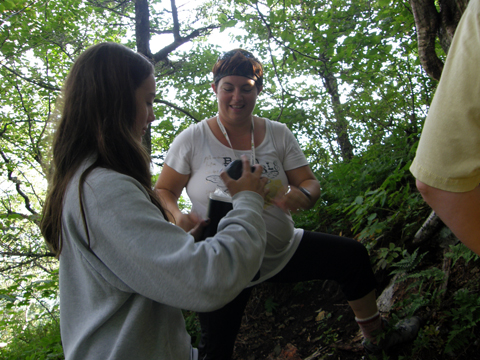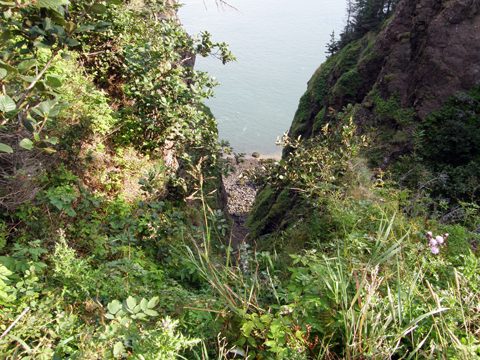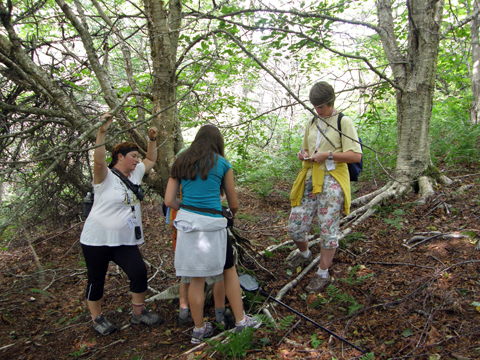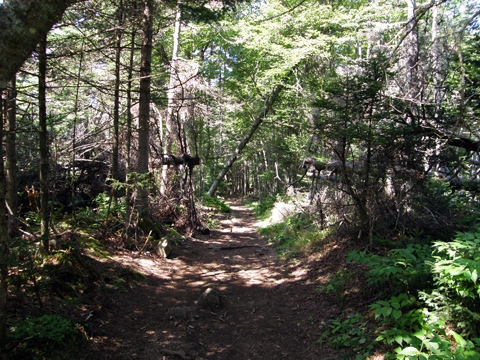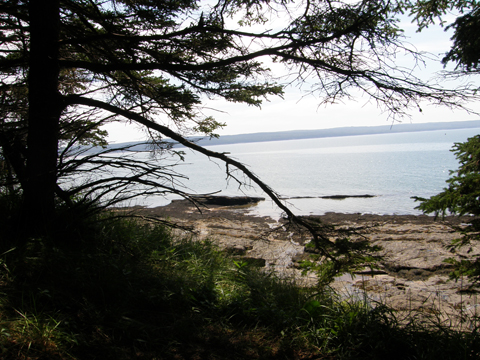 Though the trail is really not as bad as it may sound care still has to be taken. Preparation, good shoes and lots of water are a must. We saw many people heading in as we were heading out who were not prepared. Some were carrying babies, some were wearing flipflops and most were not carrying water. They continued on, ignoring our concerns…
Here's a sign that greeted you at the trailhead :):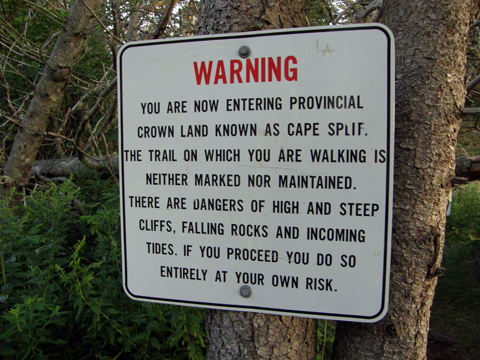 This was a fantastic hike! Perhaps all a bit sore afterwards but still a great time! Our total travel time was 6 hours and 17 minutes with 3:48 of that moving.
Thanks to our hiking buddies for making this such a special memory and a big, hearty thanks to Finn and Spiritfury for bringing us there and to Fergus Pal for guiding us through the bushwacking back!
Looking forward to the next one!
Keep on cachin'!
This post was originally posted on our now defunct website, Geocaching Online