Mrs_Go Turns 100 While Geocaching!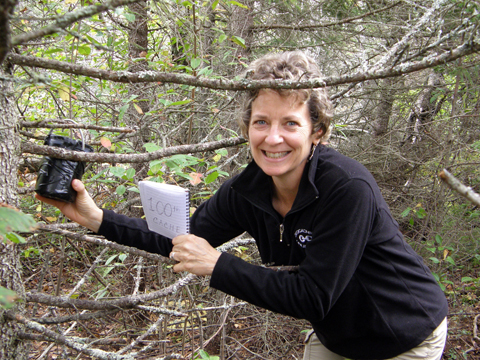 Yep, that's right! Mrs_go turns 100! She has reached the big One-Oh-Oh! One hundred Geocaches that is!
After sitting at number 99 for the past week or so we finally got out yesterday and she was able to topple this Geocaching hurdle. She says it's not about the numbers but reaching this milestone has been a common topic of conversation around here (When are we going caching? When are we going caching? Are we going caching today? Are we going caching today?).
Does this photo look like one who doesn't care about the numbers!? 🙂
Unfortunately, the video of her happy dance didn't come out well enough to post. 🙁
We celebrated this special occasion with water and trail mix. A few bumblebees and crows attended. Party, party, party.
A big tip of the Tilley to you mrs_go! Here's to the next 100!
Keep on cachin'!
This post was originally posted on our now defunct website, Geocaching Online