Rocking Chair University Week – Day 2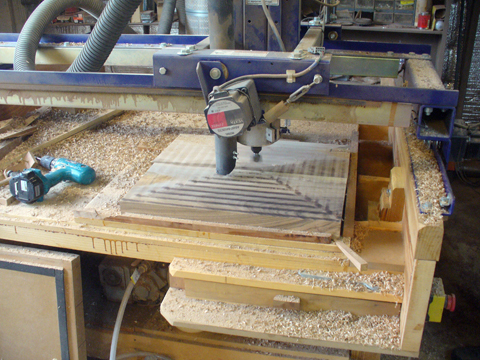 It was my second day here at Hal Taylor's Rocking Chair U and what a grand day it was! Today we focused on the rocking chair seat that we glued up yesterday as well as took a bit of R &R. I also got to do a bit of hands-on finishing work today!
The first step was to plane the seat and to make it easier this was done on Hal's CNC machine. As a professional craftsman getting the mundane work out of the way as easily as possible is paramount. The CNC surely takes the body stress out of this part of the job.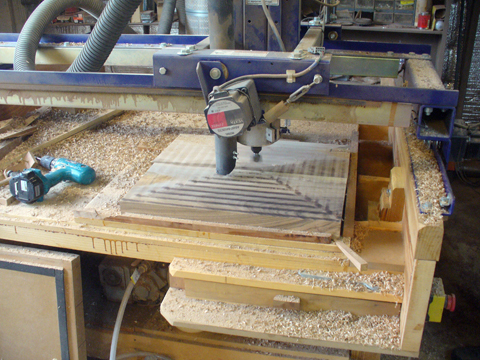 Once the seat blank was planed to an even thickness the notches for the back legs were cut out on the tablesaw. Hal uses the Tenryu Gold Metal series saw blades because of the ease of feed they offer.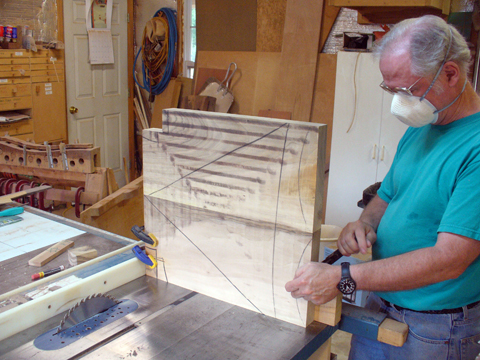 Then the notches for the front legs were cut out on the bandsaw: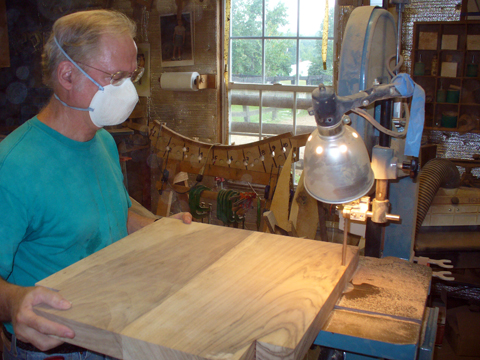 Next, using a router fixture, the notches were routered with one of Hal's many routers. Prior to this I always used to chuckle when I saw Norm Abram's large collection of routers. Today I realized that for the professional craftsman having a router set up for a specific job saves time that would be spent changing bits, setting depth, etc. (At least that's what I'm telling my wife! :)). The routering created tenons to fit into the legs: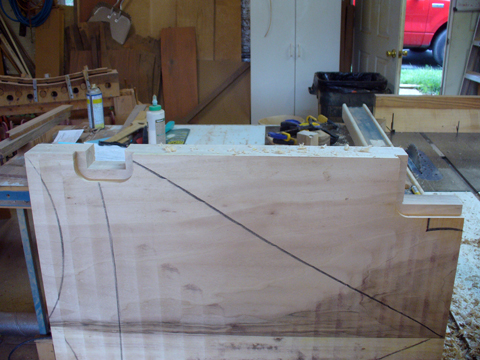 Next, the seat had to be shaped and the first thing that was to hog out the wood in the sitting area. This can easily be done using a carbide carving wheel on an angle grinder but since Hal has a CNC machine this is what was used. He says that the carving wheel is faster than the CNC but obviously it takes more physical work: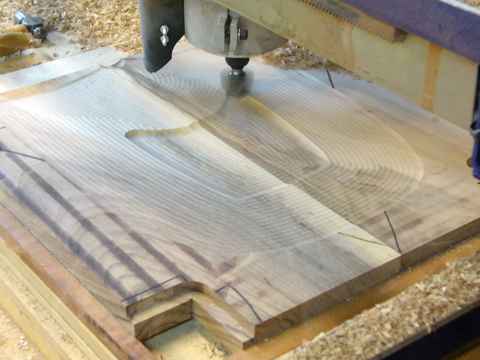 After the wood was hogged out it is final shaped with a grinder: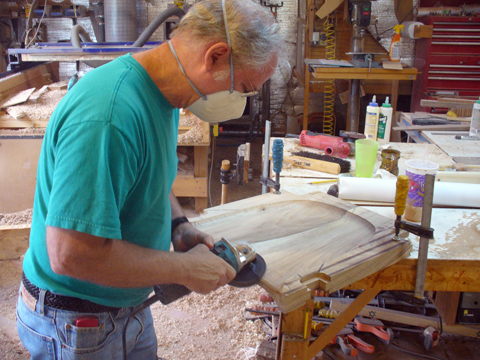 And then it is sanded: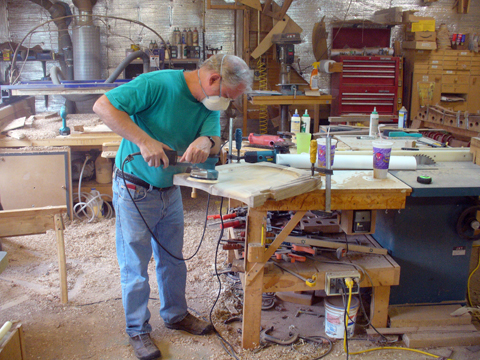 And here is the finished seat: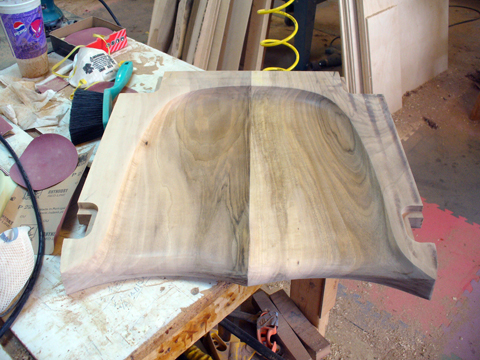 Obviously the photos make the process look a whole lot easier than it really was. Even with the CNC there was a fair amount of work getting the shape just right. There was also a fair amount of sanding. In the end it was certainly worth it. It was so smooth when finished and so comfortable! Yes, of course I had to try it out!

It wasn't all work today. At lunchtime we went into Fredericksburg and stopped by the LibertyTown Arts Workshop where Hal's original Storybook chair is on display. We toured the galleries and met some friends of Hal's that have shops here. Apparently this is the largest art center in the Fredericksburg area and features some of the finest art work Virginia has to offer.
Afterwards we went to a small park for a noon concert by a couple of more of Hal's friends, Laurie and Peter. It was great just sitting there under a large tree relaxing while a sprinkling of rain gave an appropriate calming effect to their folk style music.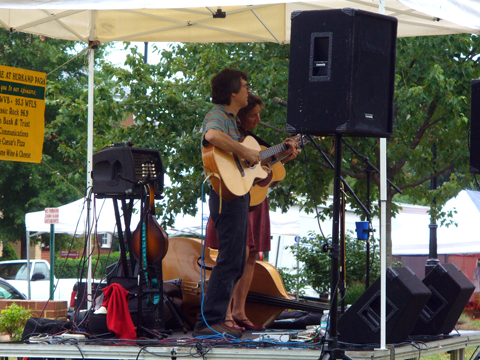 What a day! Woodworking, an art gallery tour and relaxing in a park with great music! Ahh, this is the life!

Back to the shop…