The Hibernating Cachers Have Woke Up!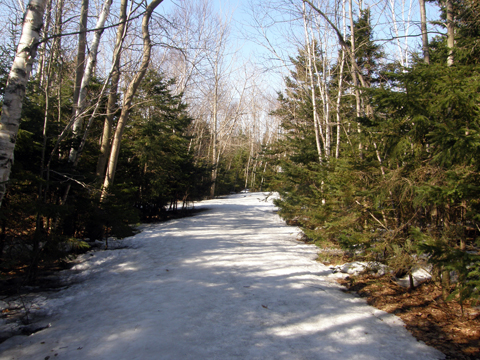 Well, it's confirmed… we're baaaaaaack from hibernating! We have woken from our long winter's nap and back on the trails! 🙂
We got out yesterday for our first 'official' Geocaching outing this year, and the first one in a long time! Sure, we got out caching with the kids a couple of weeks ago but we really couldn't count that since we weren't looking for 'new' caches. 🙂
It was such a beautiful day here with the temps reaching to almost 10C degrees that we decided to go to Shubie Park. The trails were pretty much open to the gravel walks. Those that weren't were melting fast.
It wasn't only us that thought going to Shubie today was a great idea. There were lots of other people out taking advantage of this great weather. There were parents pushing strollers, dog owners with their dogs, joggers and walkers. We also met a couple of other Geocachers.
The park's wildlife was out in full force too. The crows were cawing, the chickadees were chirping and the squirrels were taking full advantage, as they always do, of the abundance of free offerings available to them from the park's visitors.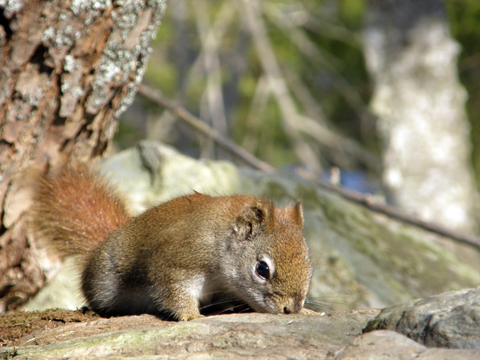 There is still a lot of ice on Lake MicMac but like the trails it was melting fast: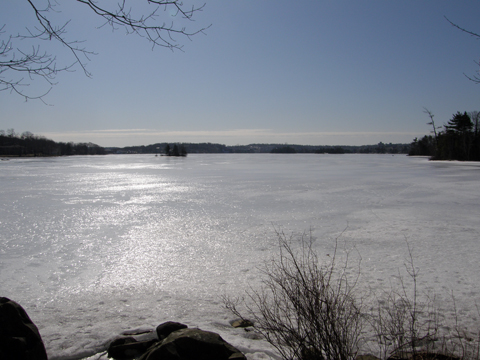 Here, in the middle of the park, you'll see a fire hydrant. We're not sure why it's right 'there' but it is: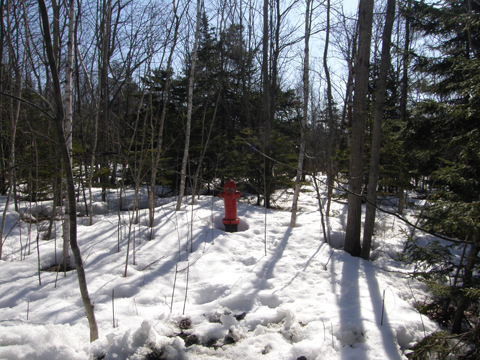 Here is a bit of different looking fungi growing on a tree: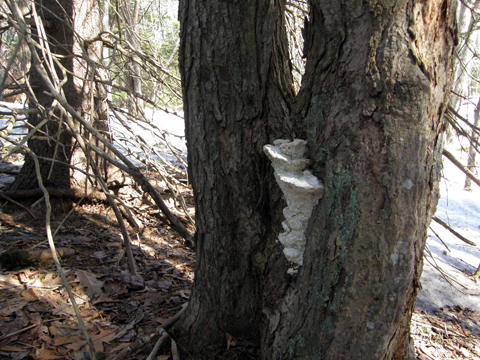 There are remnants of old structures throughout the park, often from buildings that were used during the building of the Shubenacadie Canal. This one is quite a distance from the canal so we're not sure what it was for: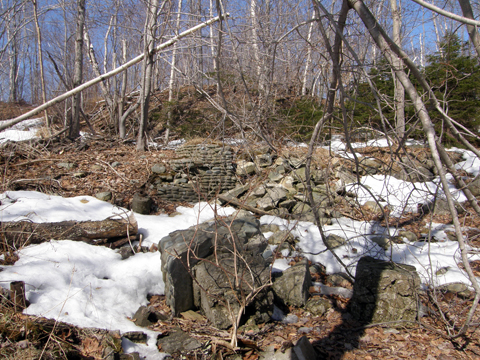 A babbling brook, a bridge and a sitting bench made for a nice resting spot: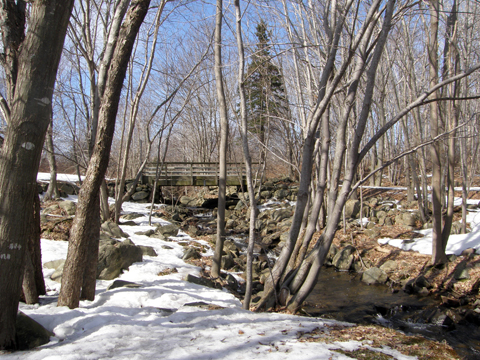 The water in the many brooks we so clear and the reflections of the sun made them appear so inviting: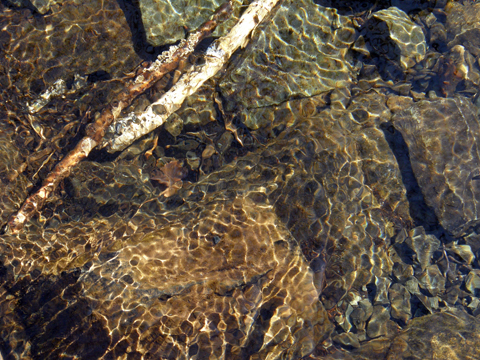 We have been in the park several times over the winter walking but haven't been caching here since we did the Lake Charles Trail in July of last year.
We're sure we'll get a snowstorm or two before the spring weather is here to stay but we found a couple of caches today, kicking off what we hope to be a great year!
Keep on cachin'!
This post was originally posted on our now defunct website, Geocaching Online