2009 NSWCAA Carving Competition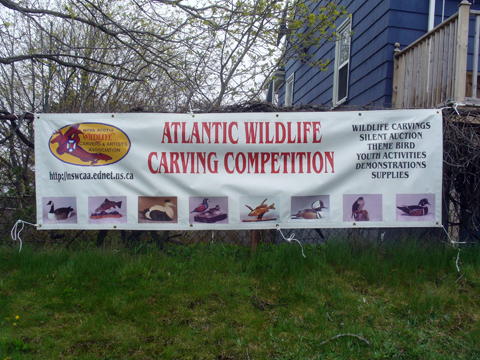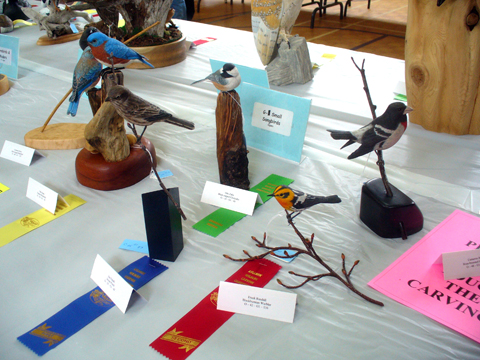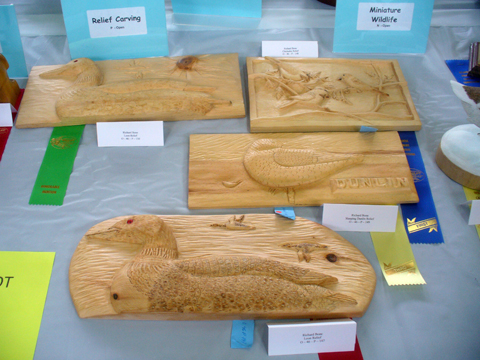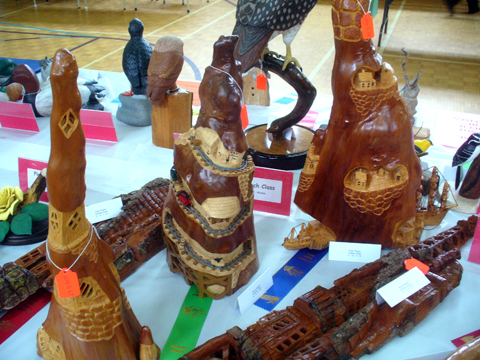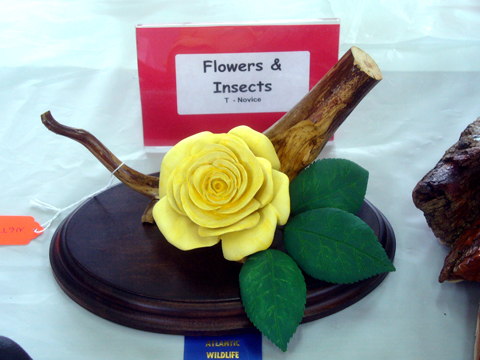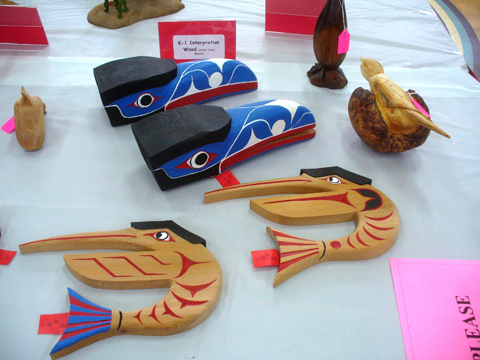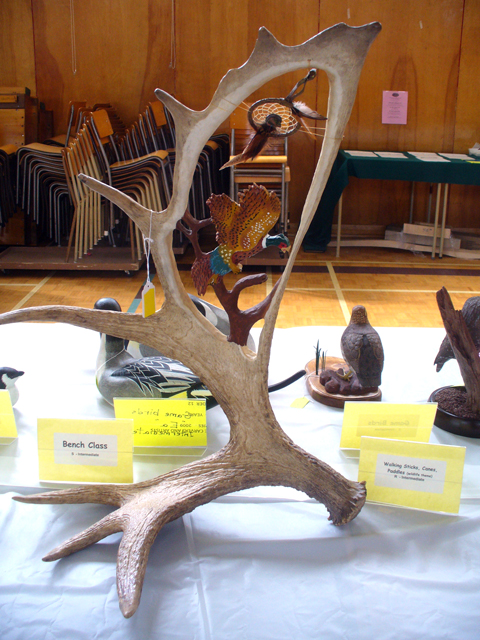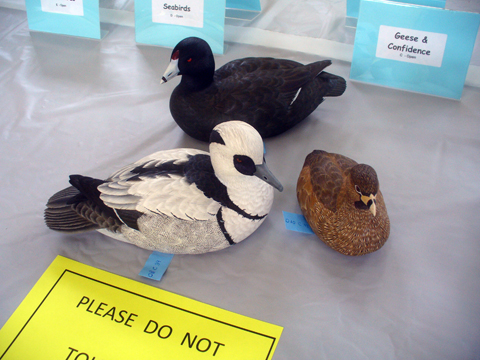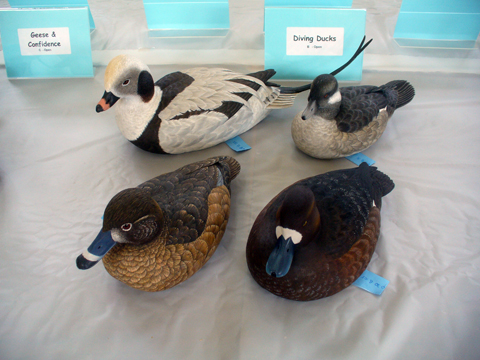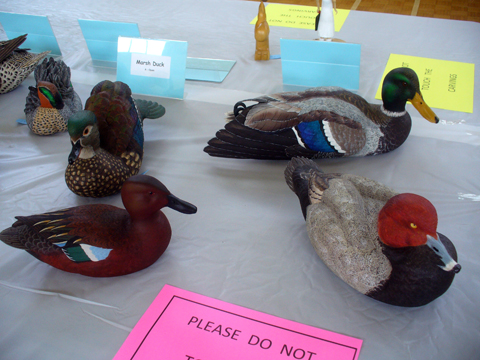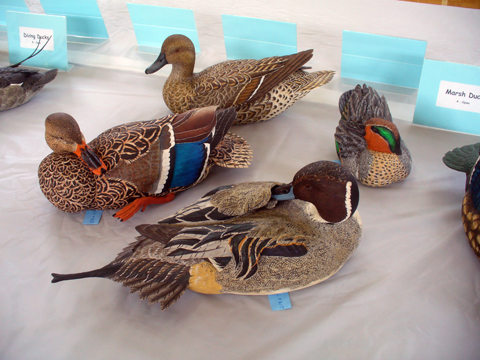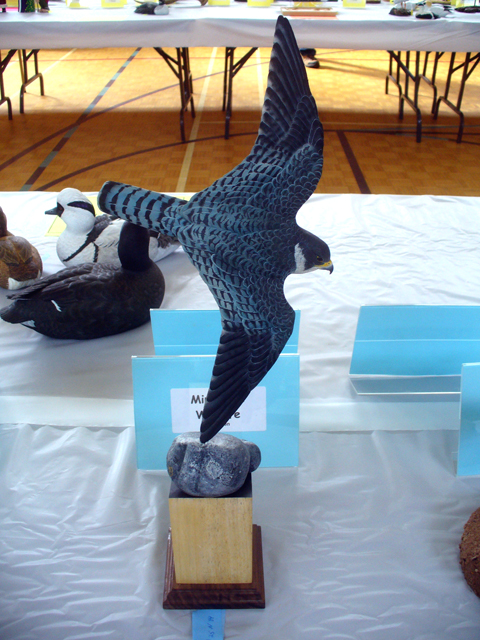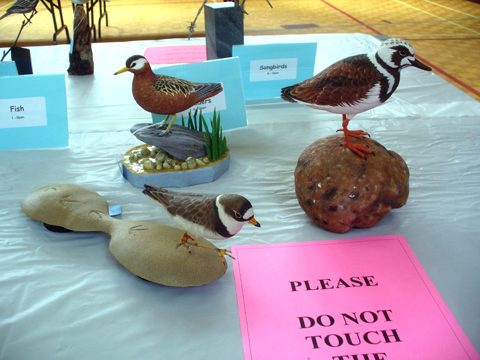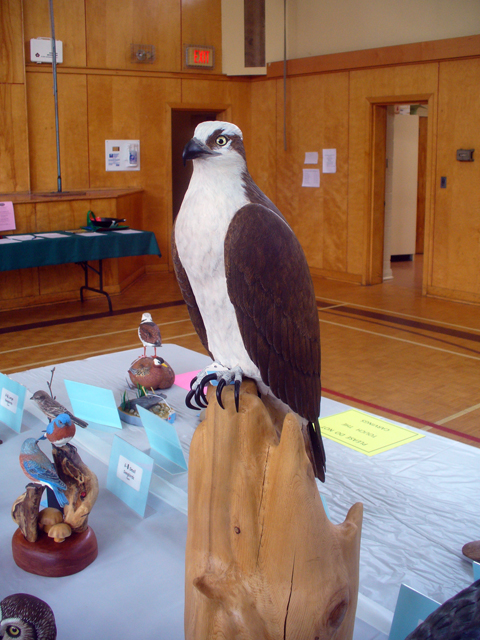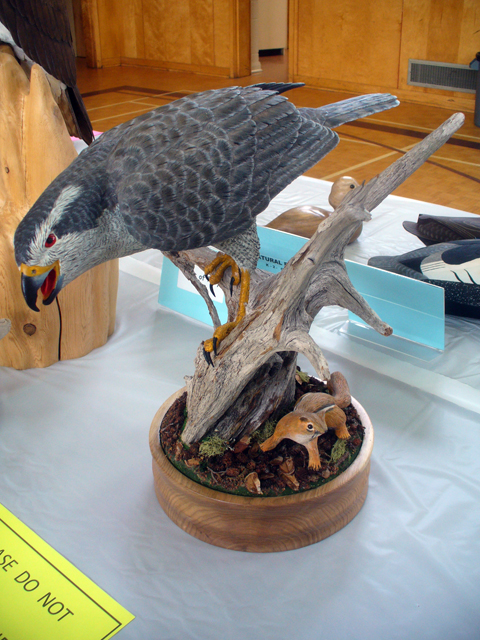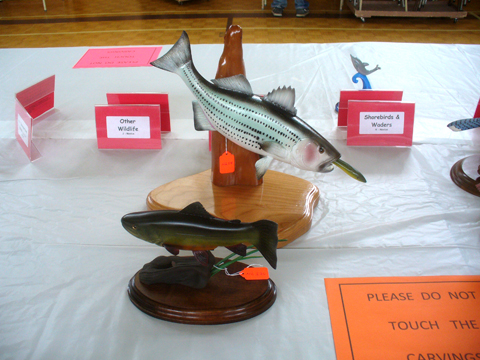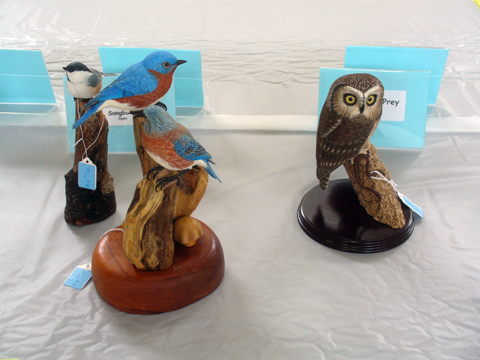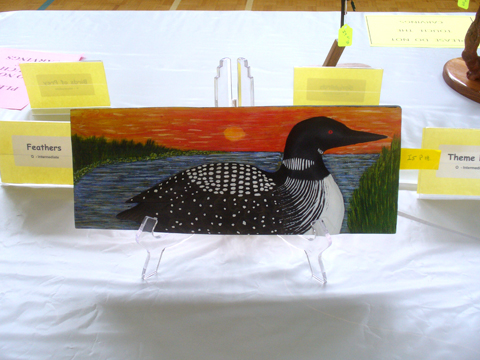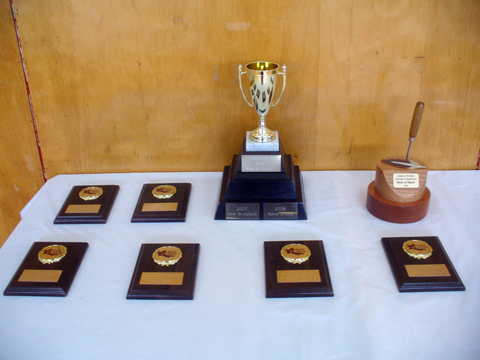 Unfortunately the photos do not capture the fine detailing and the workmanship of each of the carvings. I can assure you that it was there. It was a feast for the eyes. There is nothing like seeing a large collection of wildlife carvings such as this to realize the quality of woodcarving artistry that is available locally. It was truly an insiring display.
In addition to this fantastic display there were painting crafts for children and fun carving mini-competitions throughout the weekend. A Grand Prize draw for a carving of a Puffin by Dick Bone was be held as part of the show. There was also a silent auction for numerous donated items.
KV Woodcarving Supplies was there with a full array of woodcarving books, tools, patterns and more.
The theme bird for this year's competition was any species of Shorebird.
For the past two years the venue for this competition and show has been in Truro, Nova Scotia. This year the show returned to Halifax and was held at St. Agnes Church on Mumford Road.
Special thanks goes out to the Competition Chair, Sheila Young, and to everyone else that participated for making the competition another great success!
Back to the shop…