A Pretty Pendant Of Zebrawood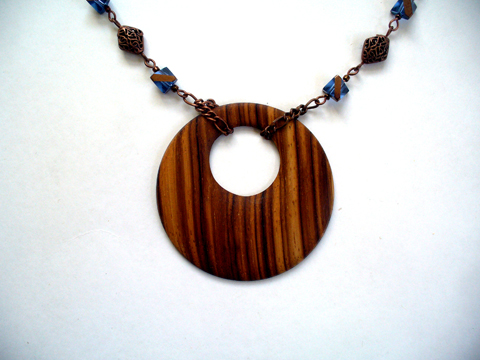 Here's a pendant that I turned for my wife a few months ago. It is made from a small piece of African Zebrawood that now measures 2 1/4″ in diameter. The offset hole is about 7/8″ in diameter.
The pendant was rubbed with just a bit of beeswax that was then dried and buffed to give it a smooth, satiny finish.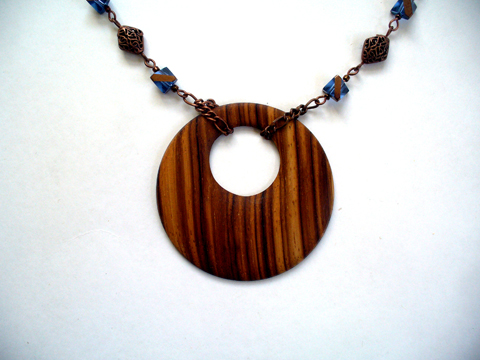 My wife created the copper beadwork and chain to change this simple piece of wood into a fine piece of jewelry. She is quite pleased with the results so I see making more of these in the future. 🙂
Here's a photo of the pendant and chain: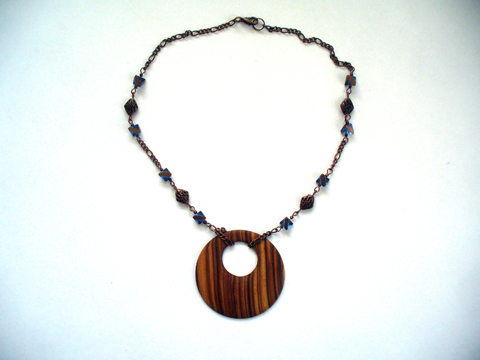 This was certainly a different and rewarding exercise. It is especially fun to see a turning of mine worn on such a beautiful lady! 😉
Back to the shop…