Enclosed Birch Bowl With Walnut Ring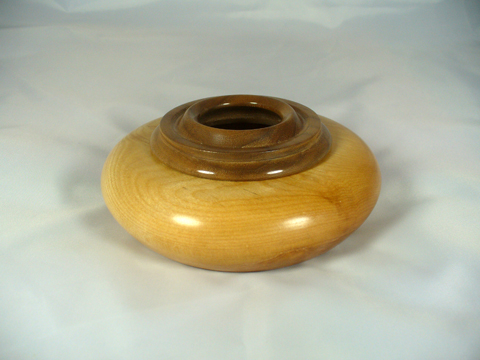 Here's a different variation of an enclosed bowl. Instead of making it with just one type of wood I opted to make the main piece out of Birch and then creating a ring out of Walnut.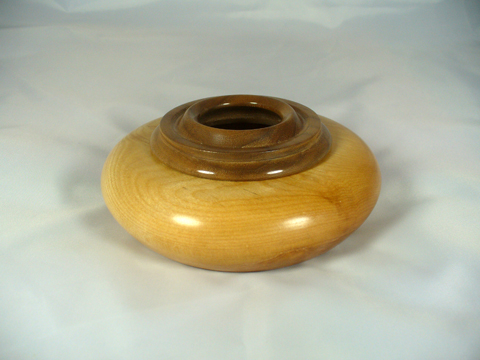 The bowl is about 5″ in diameter and 2″ tall. It is finished with tung oil and then buffed with the Beall Buffing System.
This was another one of those pieces that didn't sit around too long. My daughter visited the same day that I finished it and she quickly laid claim to it. 🙂
Here are a few more photos: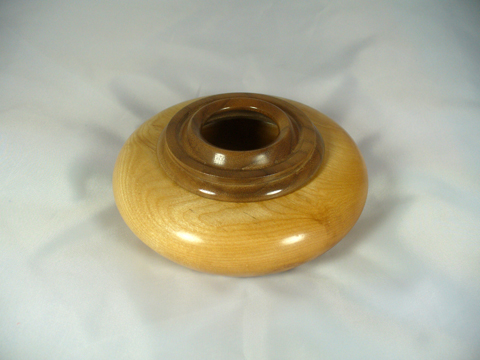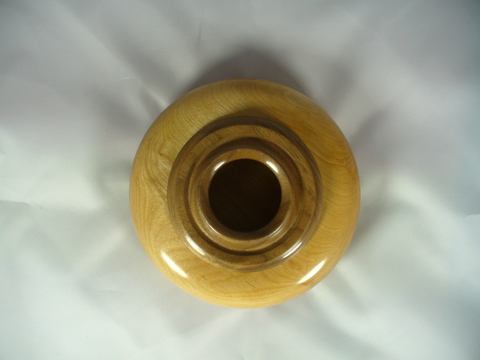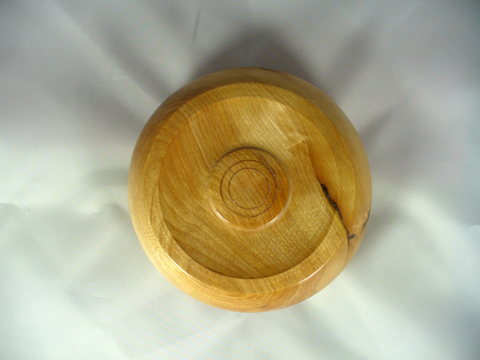 Back to the shop…