A Couple Of Small Turned Birch Boxes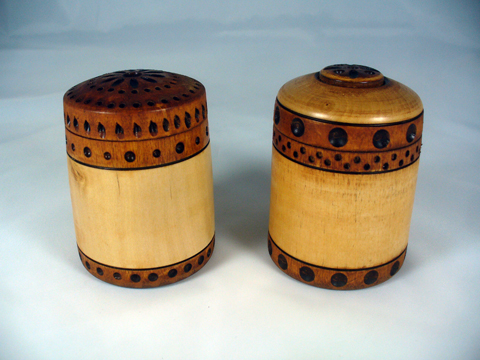 Here we're continuing with our Peyoke series but this time with a couple of small turned Birch boxes. These are both 3 1/2″ tall and 2 1/2″ in diameter.
We used a variety of burning styles and accents and played with the staining a bit on one of them to give it an 'antique' look. Both were finished with a couple of coats of wipe-on poly.
Here are some more photos showing each individual box starting with the first one: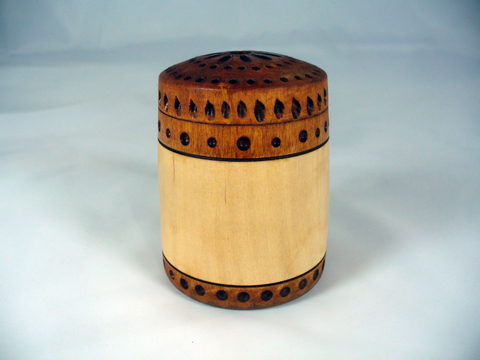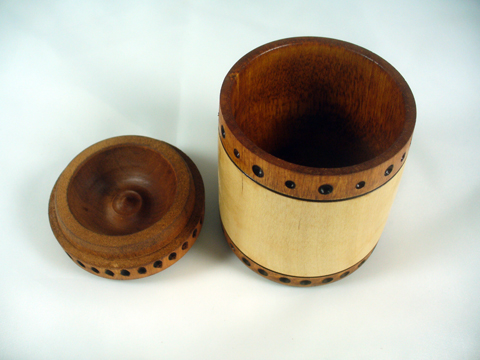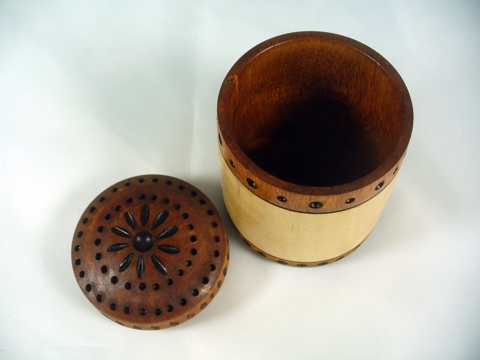 Here's some photos of the second one: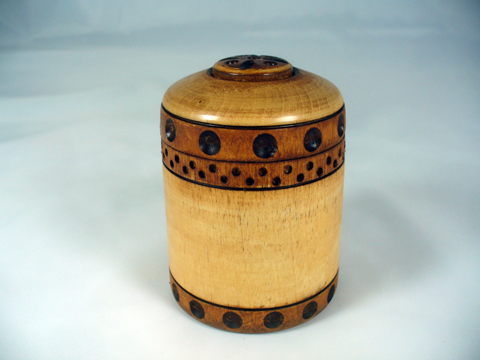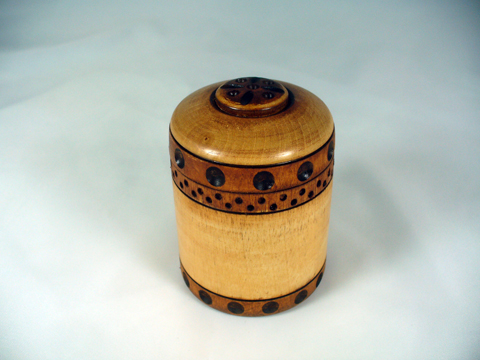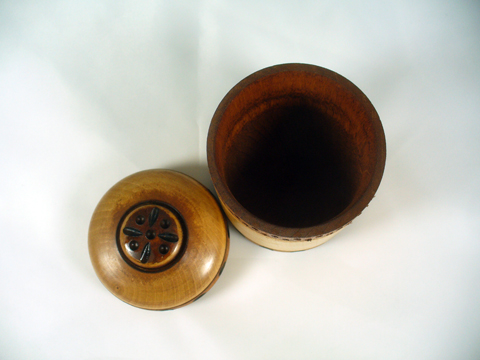 Back to the shop…