Burned And Stained Tea Lights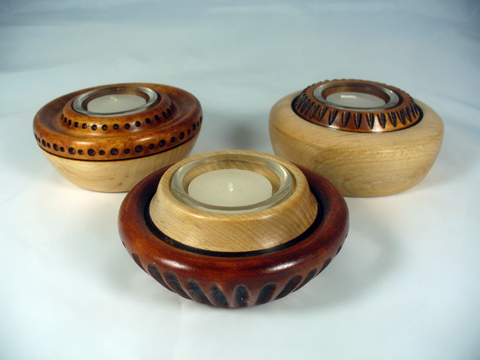 Here's a few tea lights that we turned recently. They are approximately 4 1/2″ in diameter and 2″ tall and fit a 1 1/2″ glass cup with a candle.
Like our other projects in the Peyoke series they each have their own style of accents done by carving, burning and staining.
Here are some photos of the individual tea lights: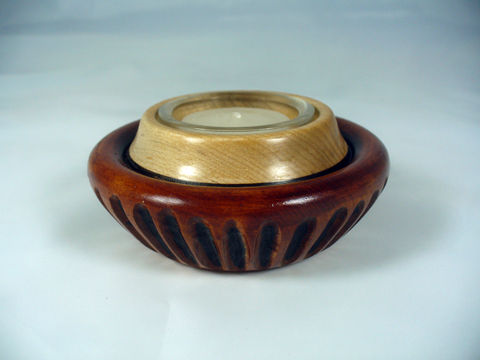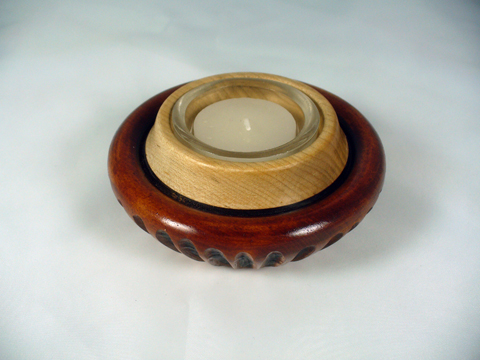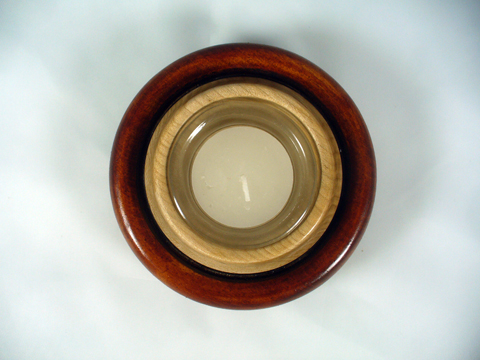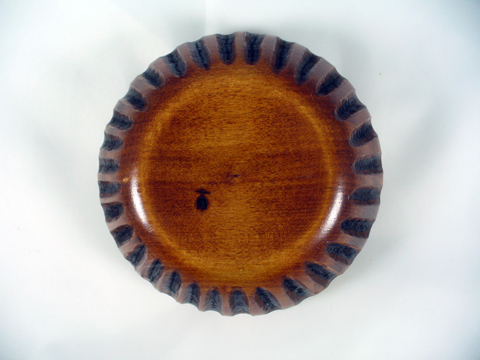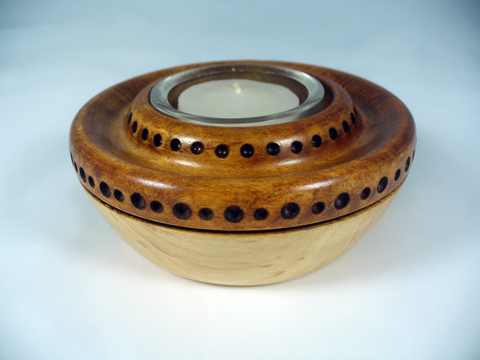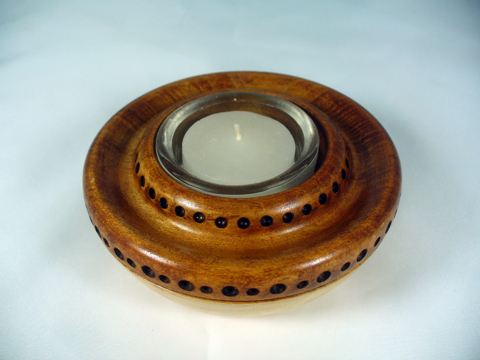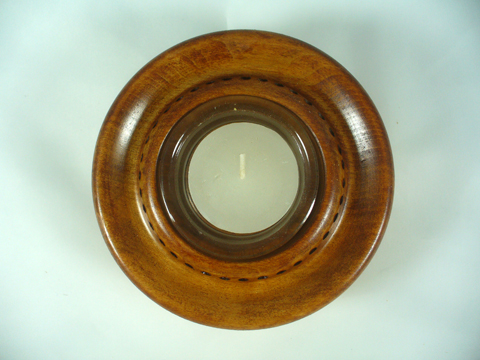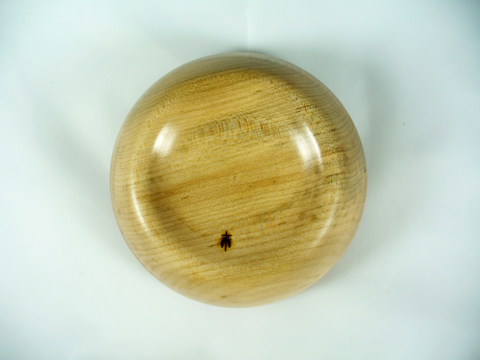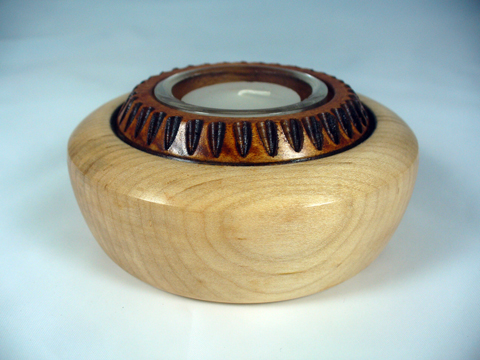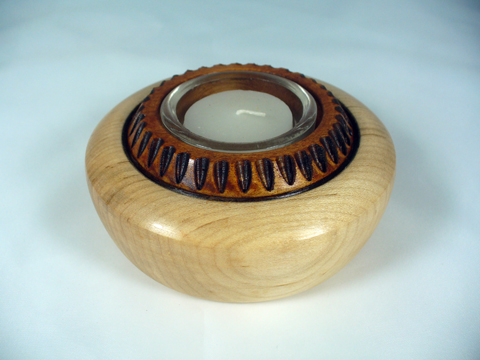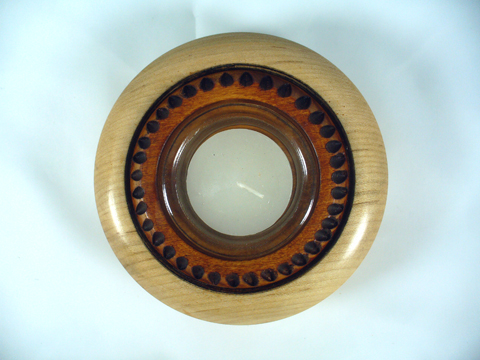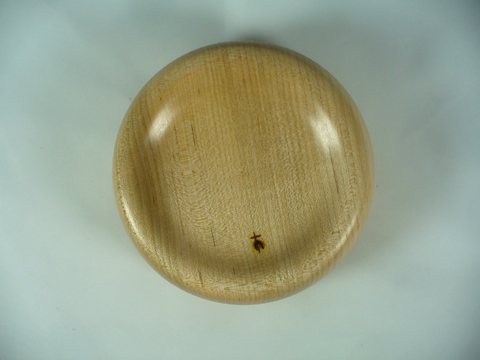 Back to the shop…