A Maple Bowl With A Blocked Band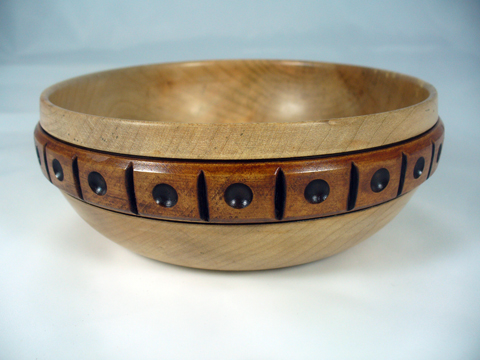 Here's another Maple bowl in the Peyoke series that we turned. It has a stained band that was carved and burned in a block pattern with a large 'dot' in their centers .
It is 6 1/2″ in diameter and 2 1/2″ tall and finished like the others with a high gloss. There's a coat of wipe-on poly on the stained area.
Here are some more photos of this bowl: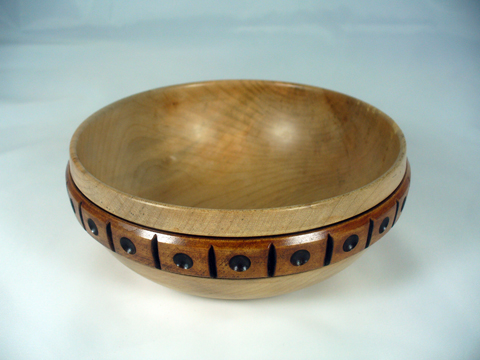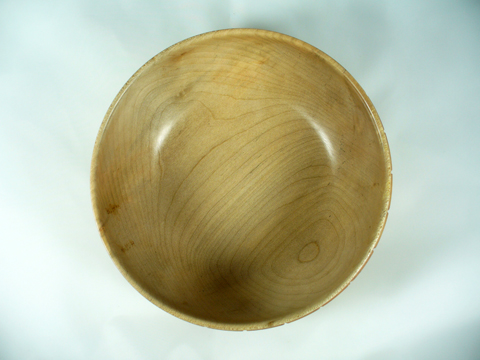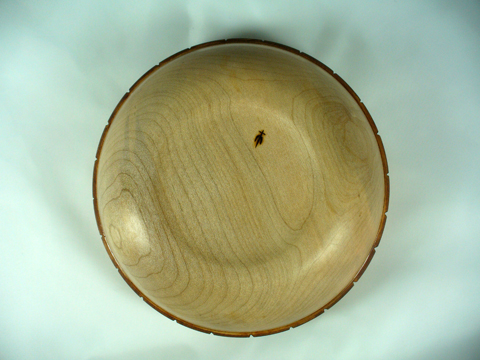 Back to the shop…