Peyoke Bowl With A Notched Rim
Here's a Maple Peyoke bowl that features a rim that has been notched, burned and stained.
It's approximately 8″ in diameter and 2″ high. Like all the others it has been finished with EEE Cream and Shellawax. The stained rim has been brushed with a coat of wipe-on poly.
We found it surprising how easily and quickly a simple thing like notching the rim can give a whole new look to a piece. It took it from being a plain bowl to one that looks to be inspired by the American Southwest, which was what we were looking for. If you have ever been to our home you'll agree that this fits right in. 😉
Here are a few more photos: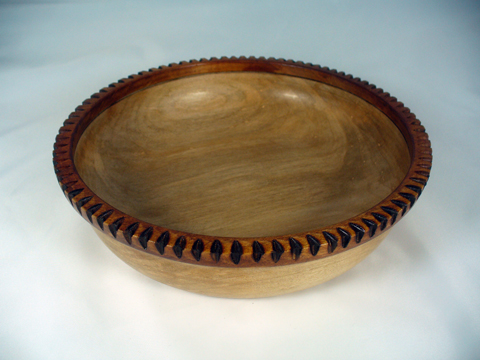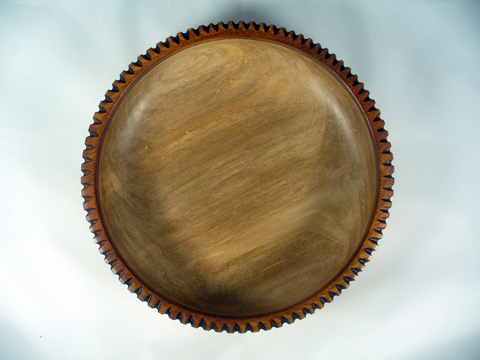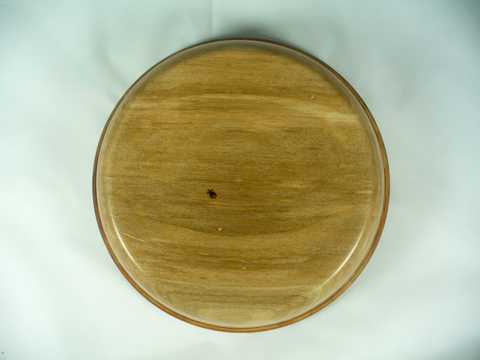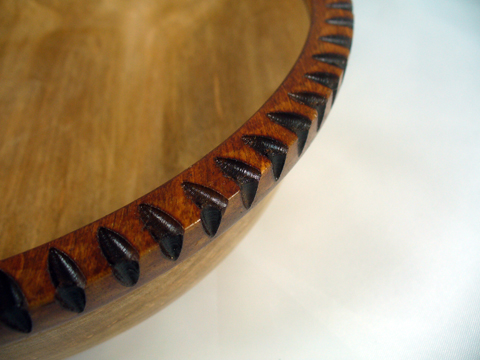 Back to the shop…