Wine Stoppers 2010 – Part 1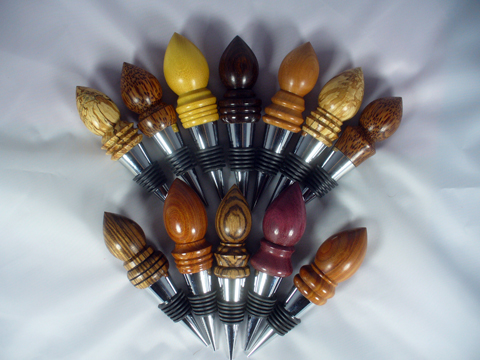 Yep, it's that time again… time to make some more wine stoppers. 🙂 Here's a dozen of them that we recently turned.
They are all made in the 'flame' style from a variety of wood including Red Palm, Spalted Maple, Pau Amarillo, Pau Rosa, Zebrawood, Purpleheart, Cocobolo and Cherry.
Here's some other photos showing a bit closer views starting with this one that shows, from left to right, Spalted Maple, Red Palm, Cocobolo and Zebrawood: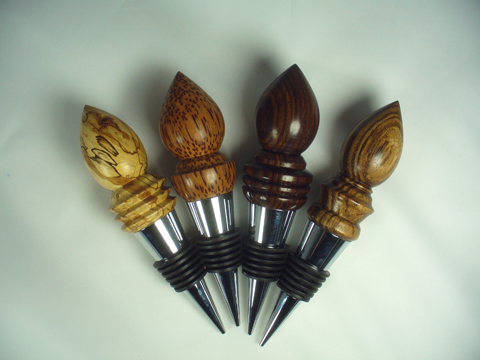 This one shows Pau Rosa, Purpleheart, another Pau Rosa and a Pau Amarillo: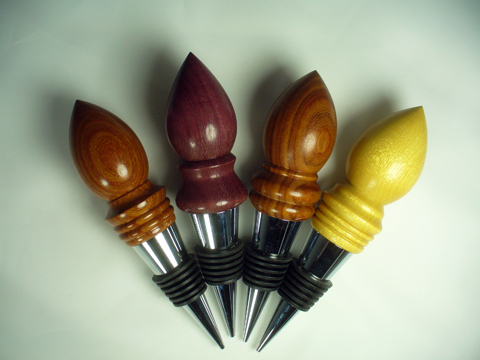 And this one shows another Red Palm, another Spalted Maple, another Zebrawood and Cherry: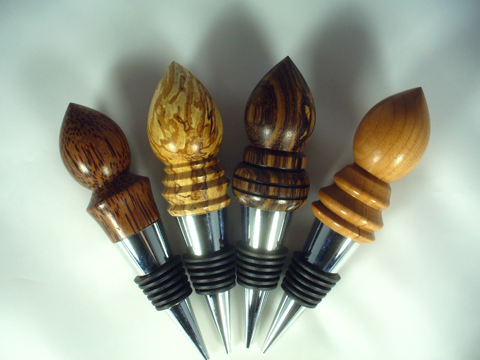 Back to the shop…