A Large Maple Bowl With Rings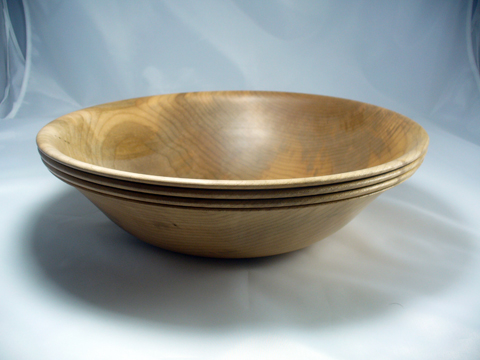 Here's a large Maple bowl that we turned over the summer. It is just over 13 1/4″ in diameter and almost 5″ tall, making it the largest bowl that we turned so far. It features three rings around the outside rim.
It is finished with the bee's wax and mineral oil mixture and then buffed.
Here are some more photos: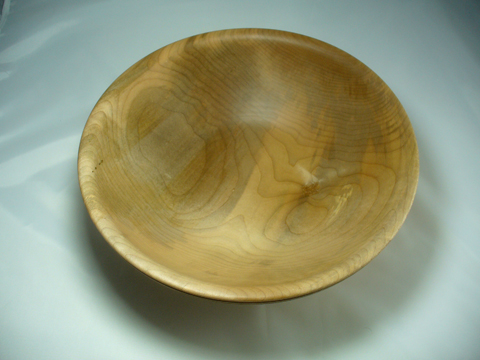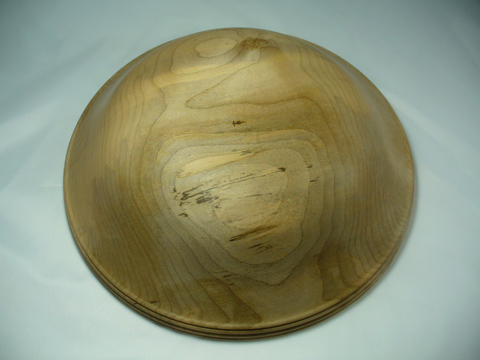 Oh, and here's a couple of photos of the wood for this bowl mounted on the lathe: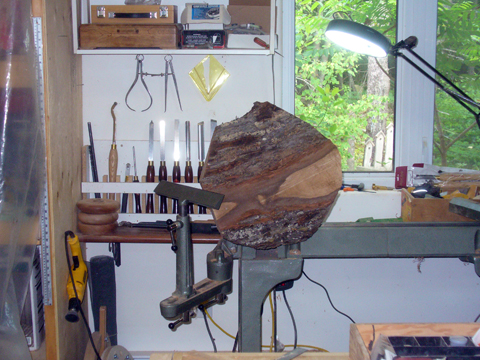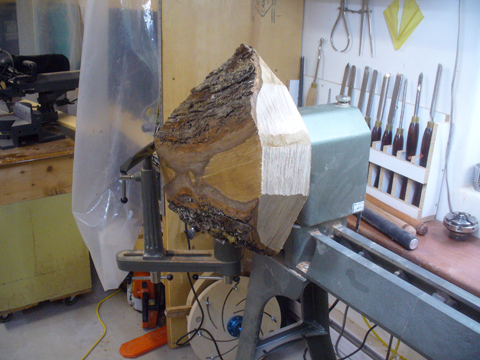 Back to the shop…