A Textured Cherry Vessel I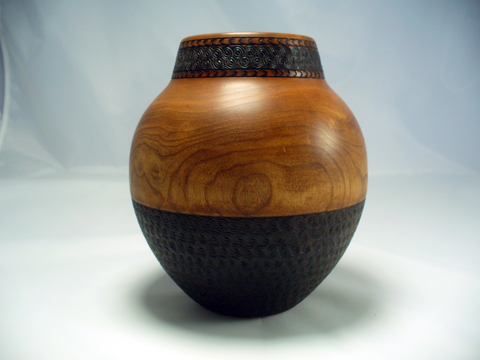 Here's a textured Cherry vessel, the first of three, that we turned recently. It is 7 inches tall and approximately 5 1/2 inches in diameter at its widest point.
It has been textured with a 'swirl' burn and also colored a bit with stain. Then it was finished with tung oil and buffed to a warm glow.
Here are a couple of more photos: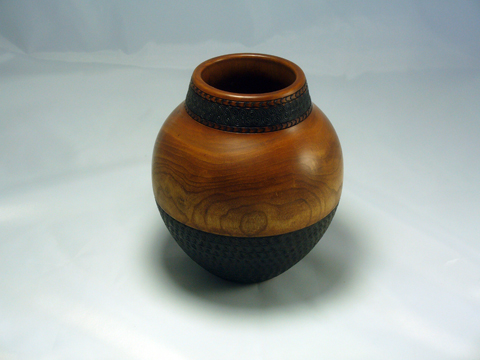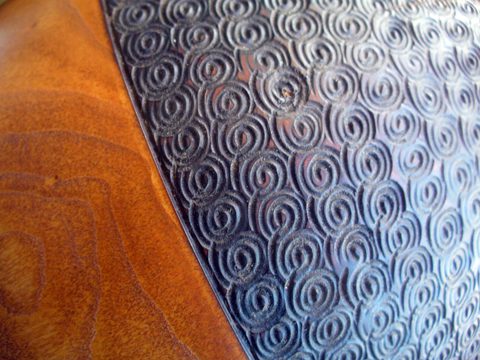 Back to the shop…