A Collection Of Small Boxes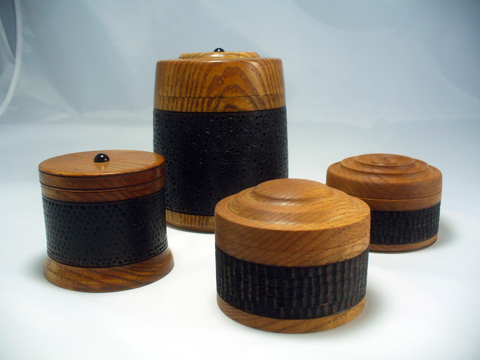 Here's a collection of small boxes that we did over the summer. They vary in size from 2″ tall to 4 1/2″ tall and they feature pyrography and staining.
A pair of the boxes also feature a small glass bead accent in the center of the lid. They are all made from Ash and finished with wipe-on poly.
Here are some photos of the individual boxes. The first ones are of the largest box, that is approximately 4 1/2″ tall X 3 1/4″ at its widest. It features a black glass bead on the lid, matching the black stained band that was burned with 'swirls' and 'dots':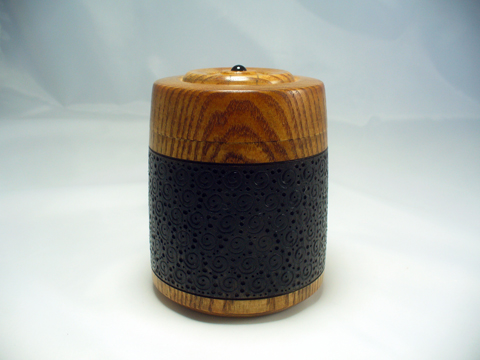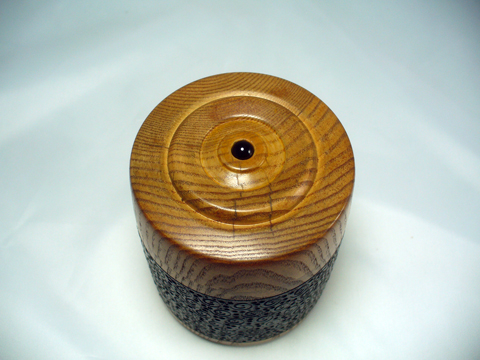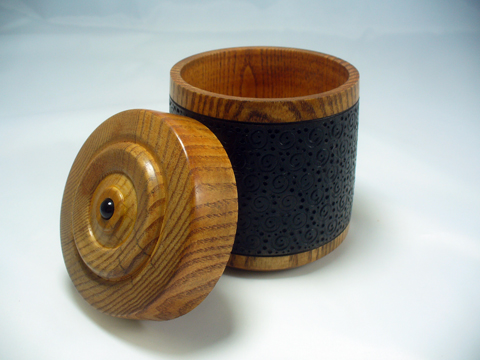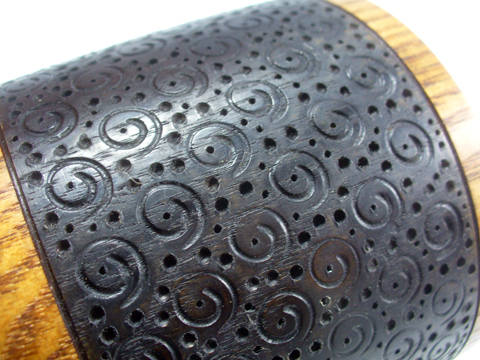 This one is 2 3/4″ tall by 2 1/4 in diameter. It also features a black glass bead on the lid and a bit of texturing around the black stained band: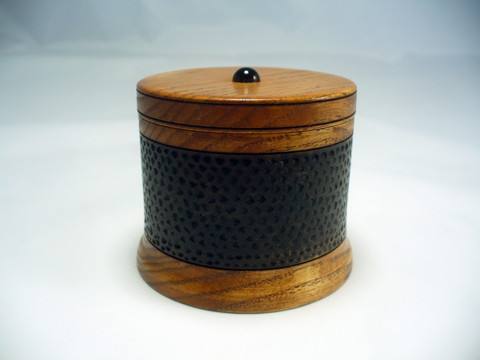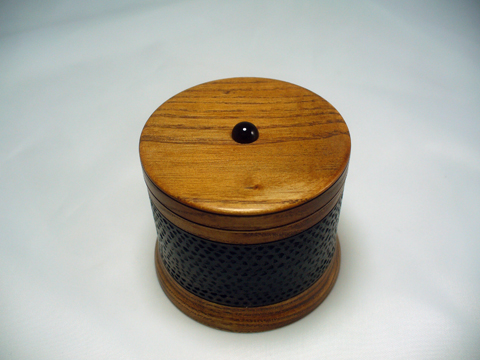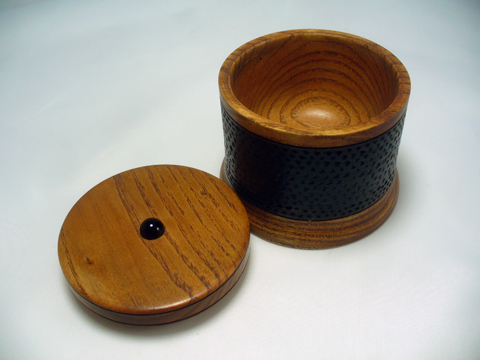 This one is 2 1/4″ tall and 2 3/4″ in diameter and features a burned band in a 'basketweave' style: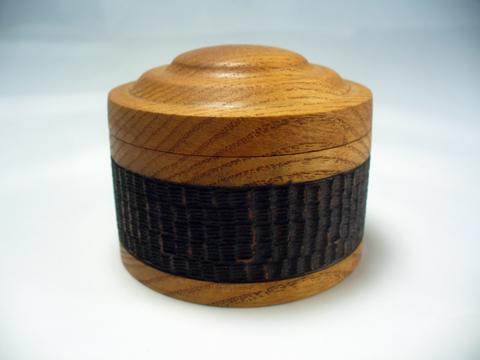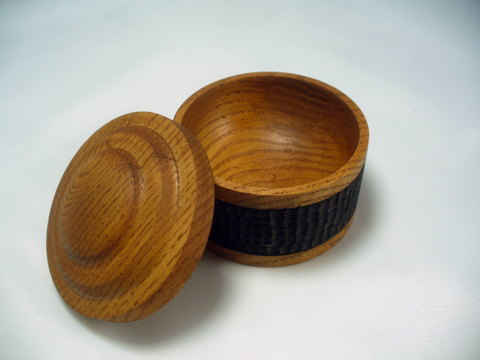 And finally, the smallest of this series, this one is 2″ tall by 2 3/4″ in diameter. It features a different lid style than the previous one but it also has the 'basketweave' style pyrography: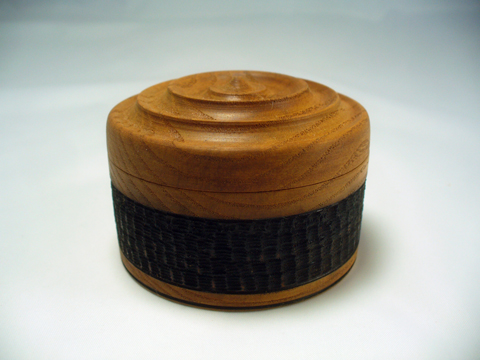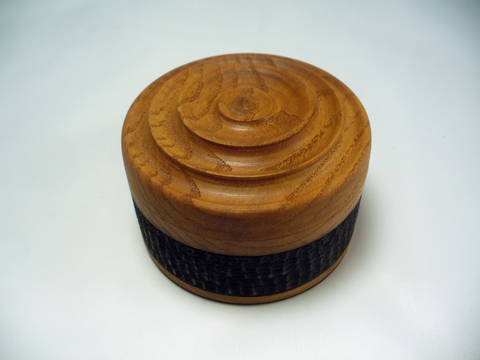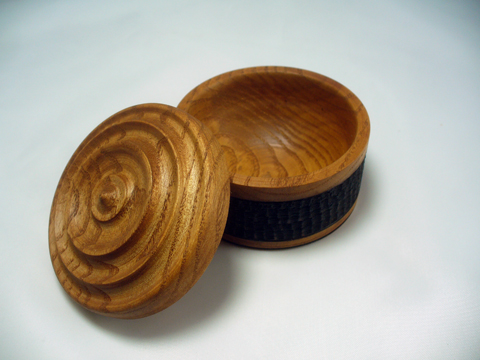 Back to the shop…