Carved And Burnt Maple Bowl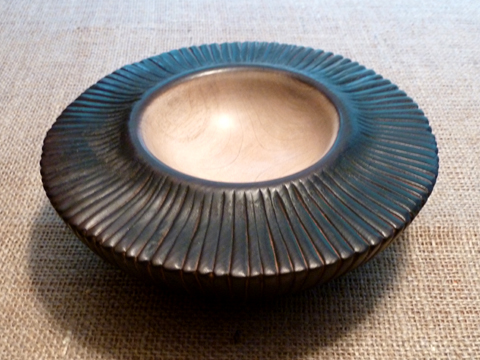 This carved and burnt Maple bowl that we turned for the Nova Woodturners' Guild Annual Fun Turn. Each year we are given a block of wood for this event, usually 6″ X 6″ X 3″. However, this year the block was 8″X8″X3″. We can turn anything we want. The only criteria is that we have fun. This project certainly fit the criteria because it sure was fun! 🙂
The bowl is made of Maple and it is approximately two and a half inches tall and just over seven inches in diameter. After turning it was carved and then burnt. Yes, burnt. We took a propane torch to it (this is where the fun really began ;)) and charred the whole thing except for the center bowl.
We were really surprised at how hard this was to do. We expected that the wood would go up in flames but it didn't. We really had to keep the torch on it for a long time to get the charring that we wanted. You can see in the following photos where the flame didn't char between a lot of the carved grooves. This worked in our favour, giving a neat effect.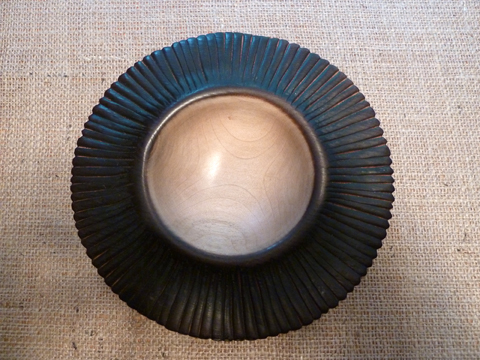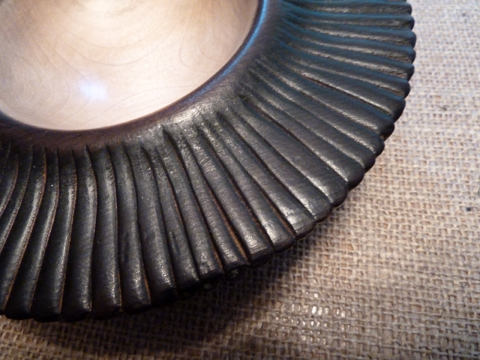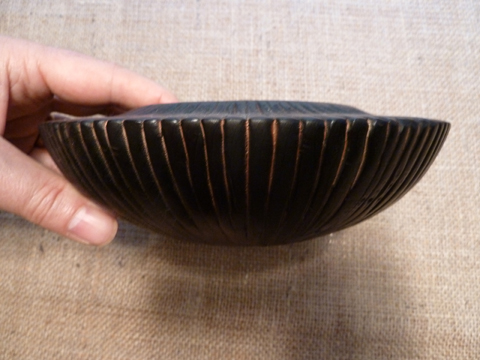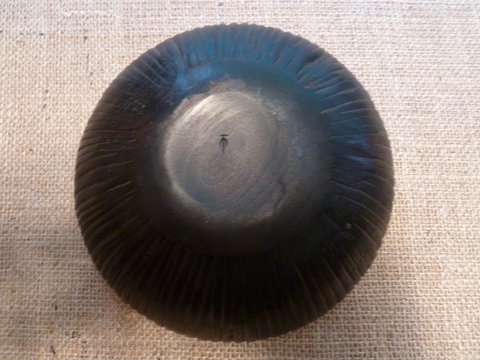 Following this we took a wire brush to it to remove the char. Then we buffed it on high speed using an old buffing wheel. This smoothed the wood. With the addition of several coats of beeswax finish it is now silky smooth, and a joy to hold.
In addition to this being a fun project it was also a great experiment in an alternative texture and finish, and something that we definitely want to explore more…
Caution: Even though the wood ended up having a high tolerance for burning we did take it out of the shop and onto the paved driveway clear of any other structure before starting. We placed it on an old baking sheet and we wore appropriate safety equipment. We also had an extinguisher nearby. We suggest that if you are attempting the same to take every precaution necessary.

Back to the shop…