Weed Pots From Weed Trees
Here's a small example of the seventeen weed pots that we made from, what we call, weed trees. They make for a very decorative flower arrangement when weeds, or in this case, dried flowers are put in them. We made them for a spring craft show and they were well received.
We call the trees 'weed tree's because they grow like weeds, adding several feet a year to their height.
We believe that the wood is a variety of buckthorn called Glossy Buckthorn. It grows on a corner of our property and as it is very invasive we have been cutting it's progress down for years. One day we threw a piece on the lathe and discovered this beautiful, pinkish orange heartwood. Now, instead of cutting and burning the wood we harvest it. Our first 'cash crop'. 😉
Here's a couple of more photos: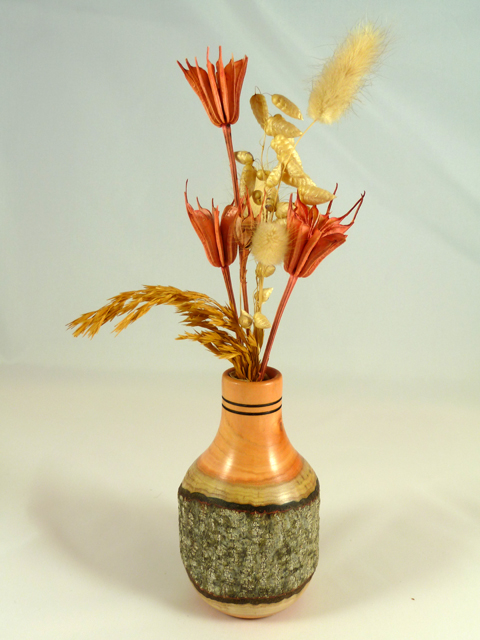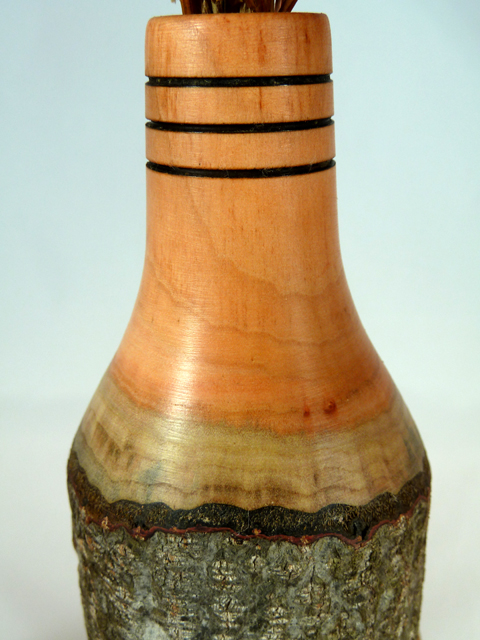 Back to the shop…