Our Fall Plantings Love The Hoop Houses!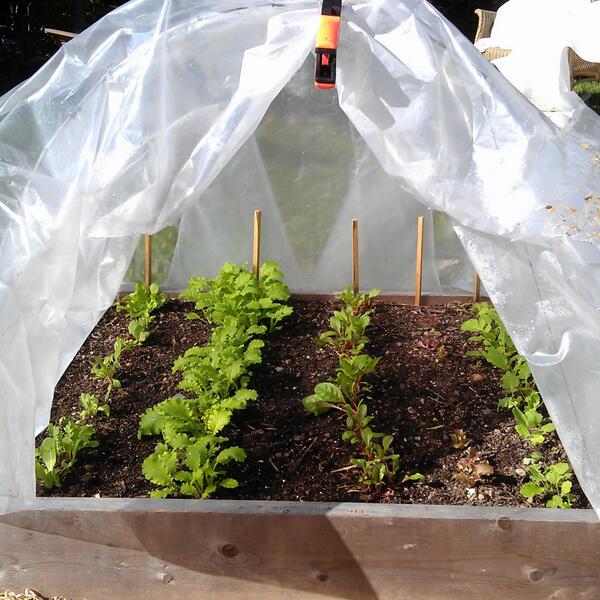 Our Fall plantings are loving their hoop houses!
This is our first year in attempting a Fall/Winter garden with the addition of hoop houses over our raised garden boxes. The setup is simple since we're using concrete mesh as the form. We just hook it in one side and bend it over to the other side and secure it with clips. Then we drape a thick plastic sheet over it and hold that in place with binder clips.
So far it's working quite well and the greens are coming along nicely…
Back to the garden…