Celebration Bowl – Olive Rim
Here is another Celebration Bowl! This one features an olive coloured rim with pyrographed branding.
Olive was definitely the right colour choice! It really sets off the brown of the Maple. We left the inside of the large brands a bit lighter to add some contrast and believe it worked!
The size of this wooden bowl is 27cm (10.5″) in diameter by 7cm (2.75″)
Here are a few more shots we took while making it: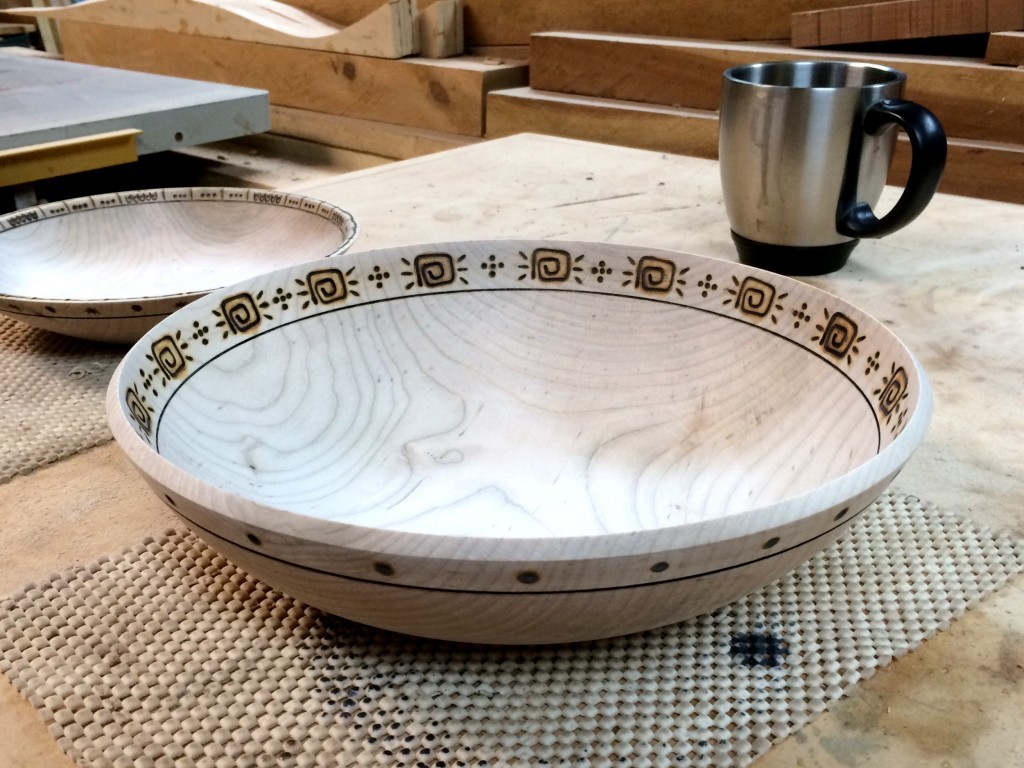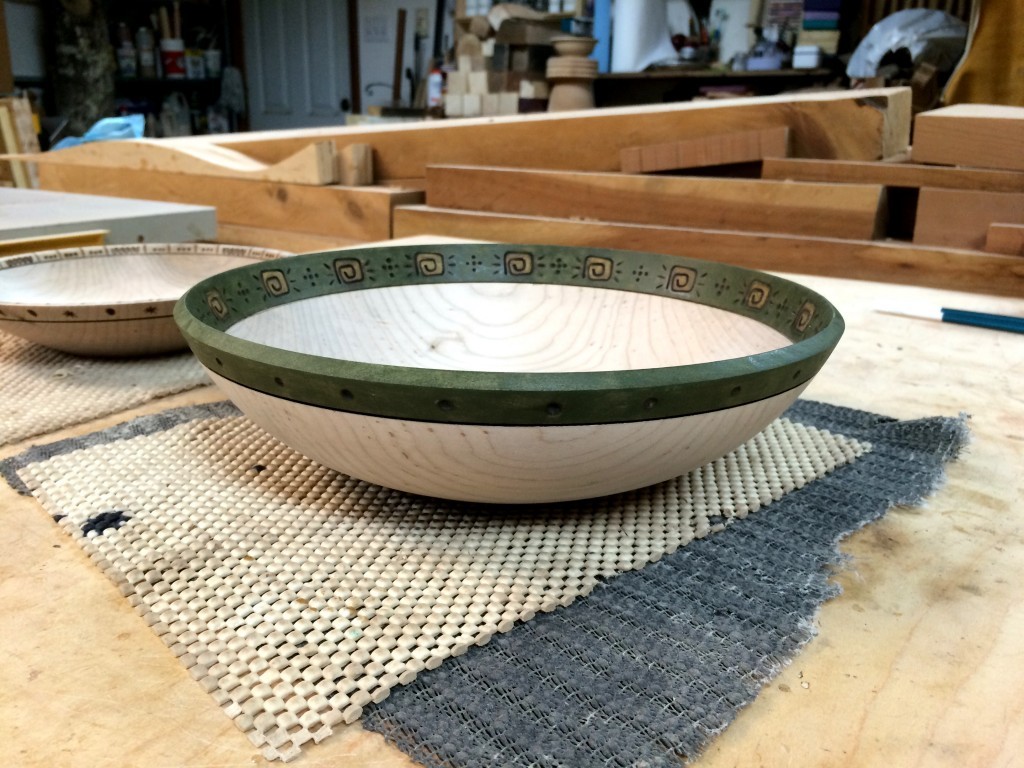 Back to the shop…