Sweet, Little White Ash Bowl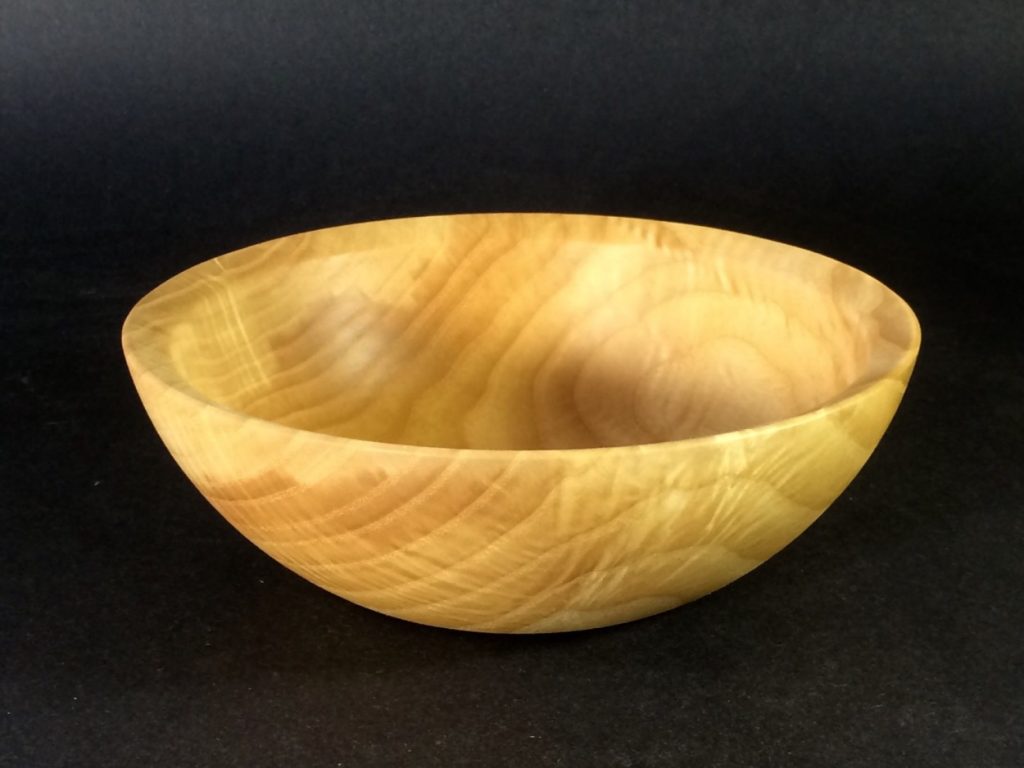 We're kicking the week off with this sweet, little White Ash bowl! It is 17.5cm (7″) in diameter by 5.5cm (2.25″) tall and has a beautiful grain pattern.
We harvested the White Ash tree that this bowl came from back in 2011 in the Hardwood Lands area of Nova Scotia. We got several large blanks from the trunk and a few smaller blanks, like the one for this bowl, from a branch. It was a great harvest day!
Back to the shop…