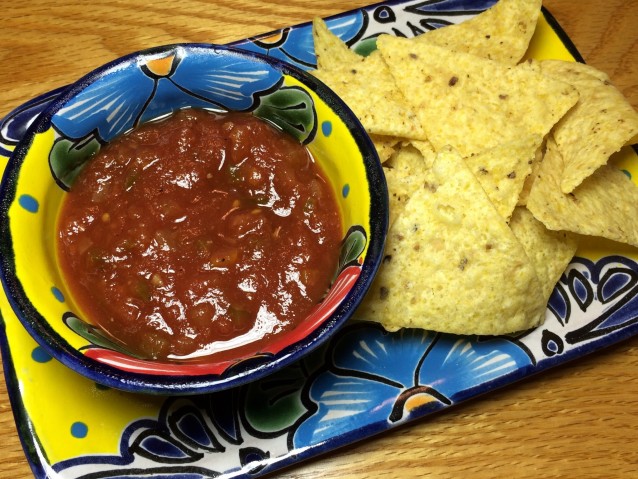 Our son and daughter-in-law made this wonderful salsa as a result of a bumper crop of tomatoes from their garden.  This salsa is a nice balance of sweet and spicy and is so good with a bag of corn chips or on a hamburger or a grilled cheese sandwich or with eggs for breakfast.
Ingredients
8 cups tomatoes, peeled, seeded and chopped
2 1/2 cups onions, diced
1 1/2 cups green peppers, diced
1/2 cup jalapeno pepper, small dice (See Note)
6 cloves garlic, minced
2 teas cumin
2 teas fresh ground pepper
2 tbls pickling salt
1/3 cup sugar
1/3 cup white vinegar
1 15oz can tomato sauce
1 12oz can tomato paste
Directions
Dip the tomatoes in a pot of boiling water and slip off the skins.  Slice the tomatoes in half and remove the seeds, then chop.
In a large pot mix together all the ingredients.  Bring to a boil, reduce heat a simmer for 10 minutes.
Using safe canning procedures fill apprx. 7 – 500ml mason jars with the hot salsa.  Process in a hot water bath for 10 minutes.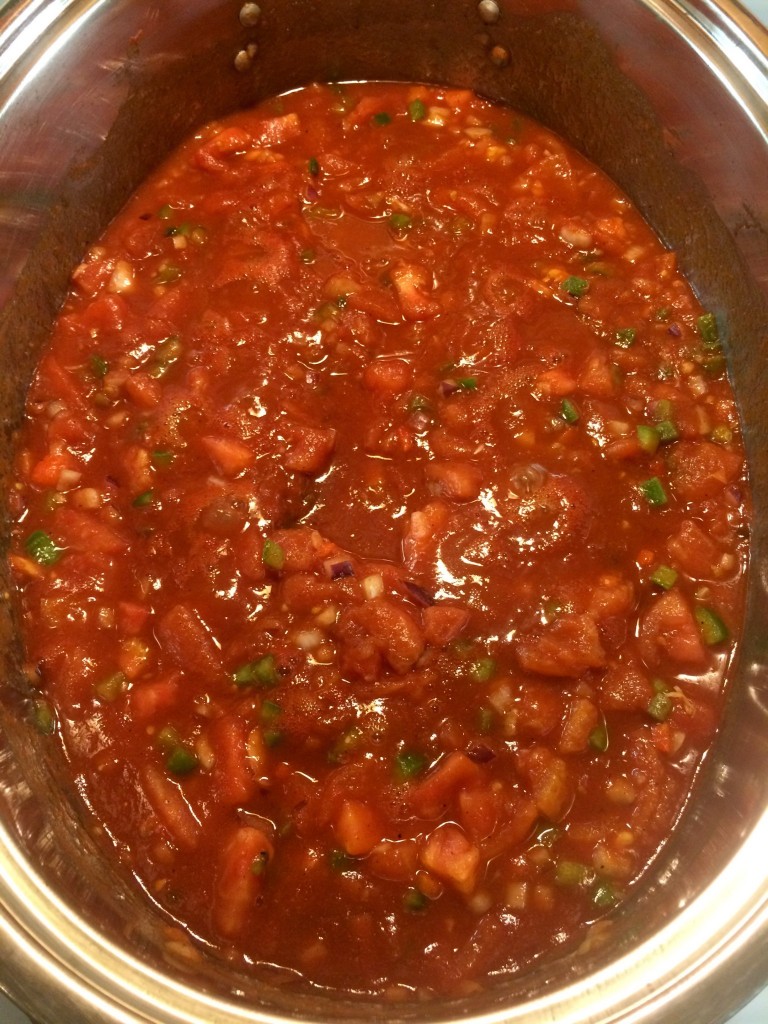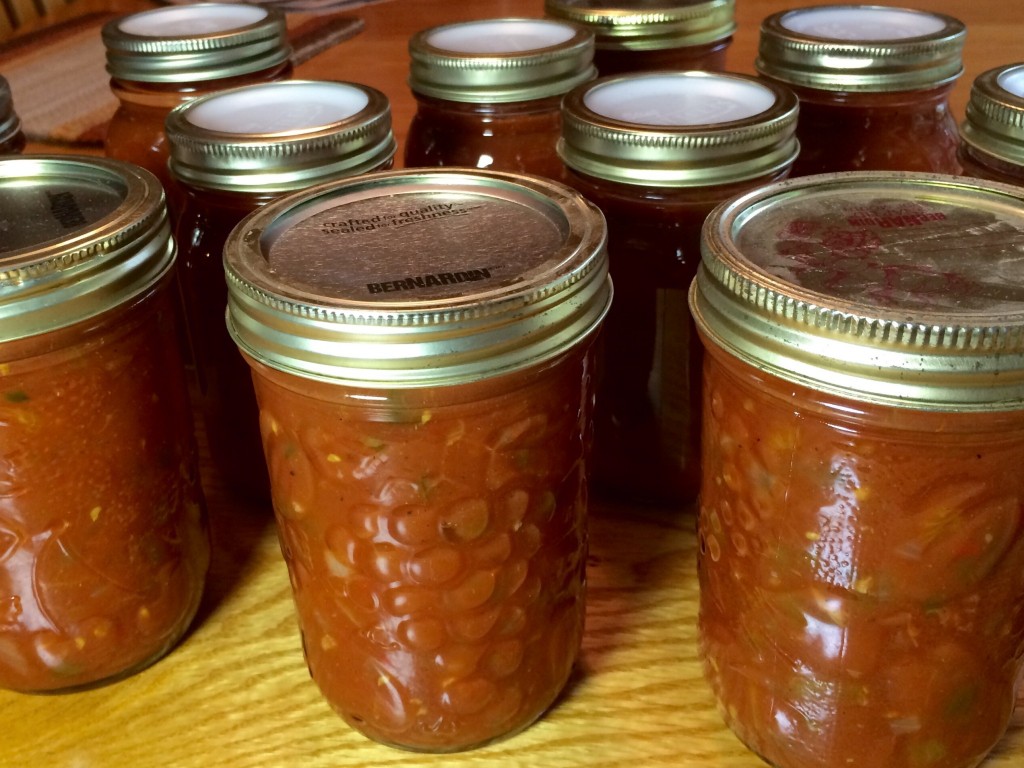 Note:  I removed the seeds from the jalapeno peppers but left the ribs.  If you like your salsa spicy you could add the seeds.

Print This Recipe