This week we refinished our kitchen table. We bought it 6-7 years ago and since then it had picked up a few scratches and heat marks. It is 7 feet long with 8 chairs and made of red oak with a natural finish.
We bought it from a Menonite furniture shop that is located a couple of hours from here in a rural area. They did a fantastic job at very, very reasonable prices. Unfortunately, the finish was not as durable as we had hoped for. It marked very easily and anything hot, like a coffee cup, that was set on the table left a mark.
We started sanding it with 60 grit to remove the finish and continued up to 220 grit. Then we finished it with 10 coats of Varathane Professional Clear Coat, lightly sanding with 220 between each coat.
Here is the table before the new finish: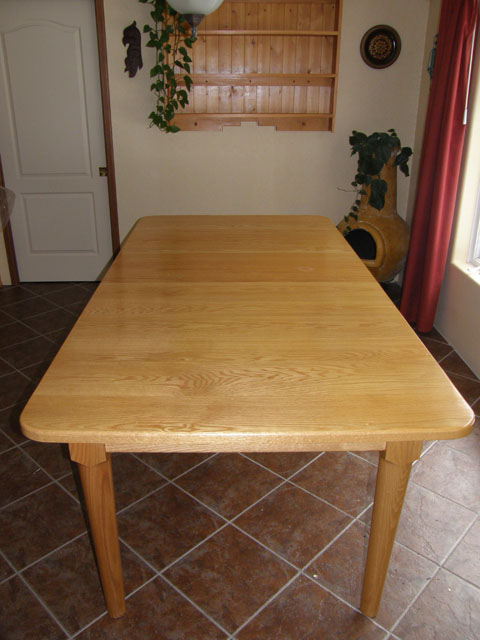 This is a closeup of one of the heat marks: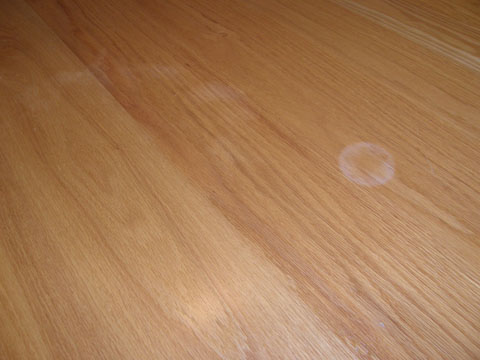 The table being sanded: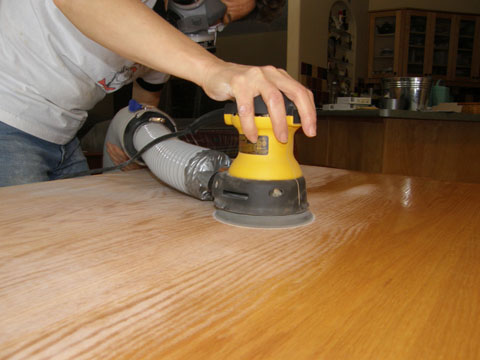 The table finished being sanded: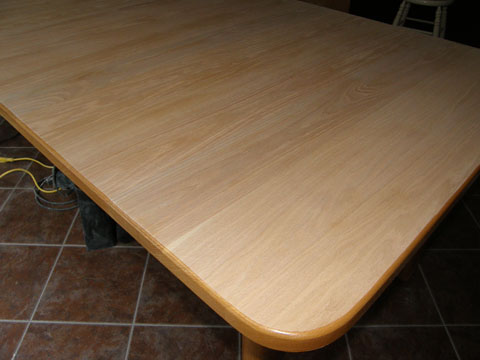 The finish being applied: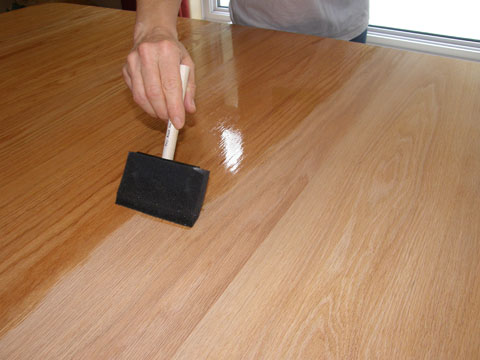 An extended brush that allows the finish to be applied from one side to the other: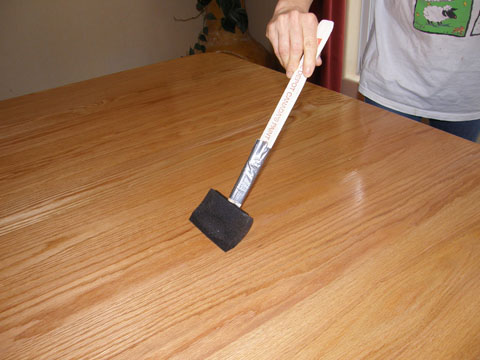 The finished table: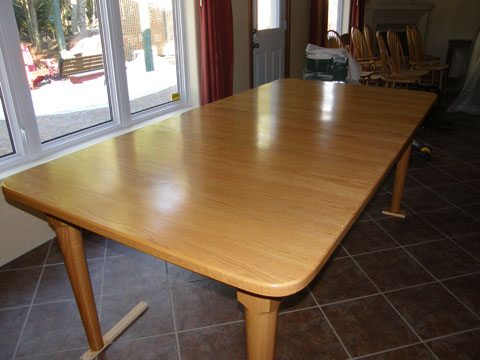 What a great job! Kudos to us! 🙂
Back to the shop…