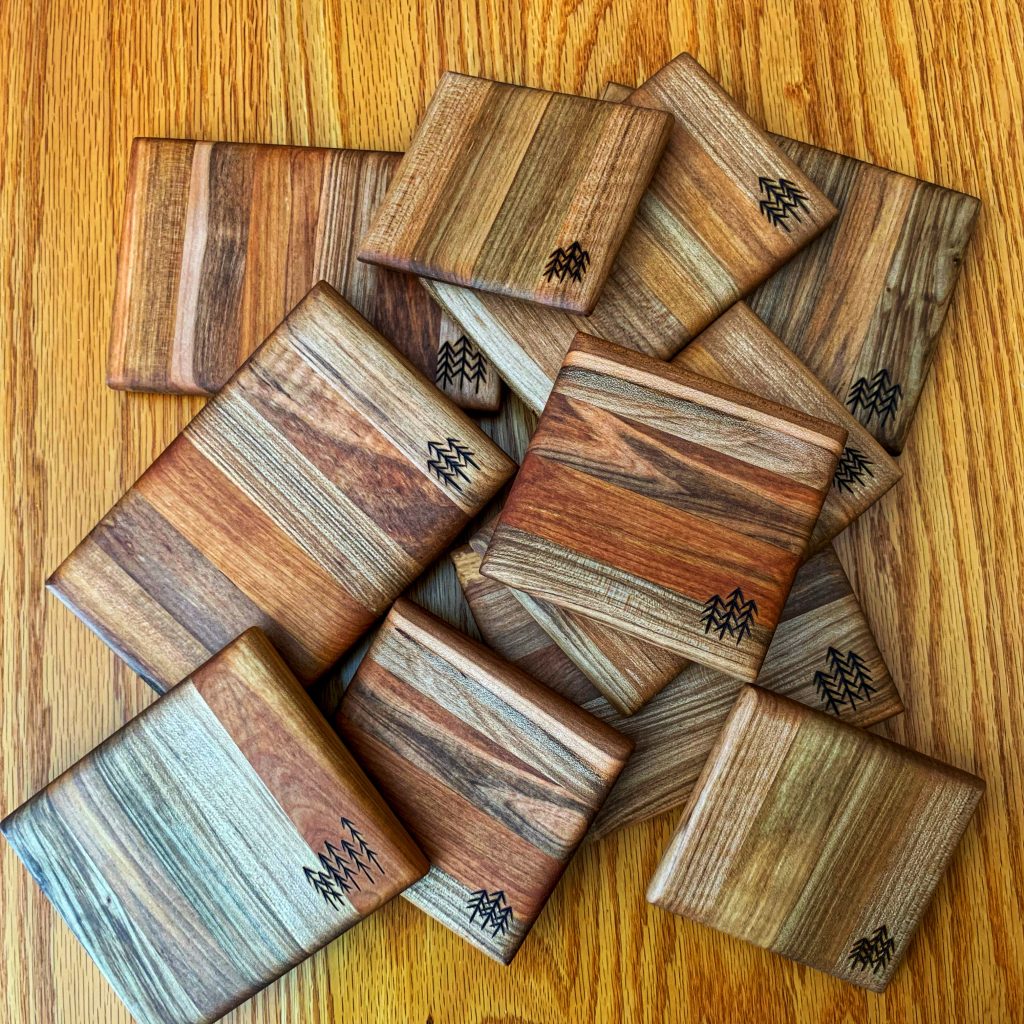 Haha! Not just A little board but actually lots of little boards!
We took a bunch of cutoffs from some cutting boards that we made in the past, cut them to size, rounded the edges and then burned some trees in the corners.
Once we rubbed them down with our Treebalm cutting board conditioner the colours and grain of the Maple just popped!
They're great for cutting and smashing garlic on, for slicing onion on or for anything else that onlt requires a small board.
Back to the shop…