The first batch of new cutting boards are all oiled, waxed, buffed and ready for market!
These cutting boards are made of Red Maple and are 13 inches long and around 4 inches wide making them perfect for cutting breads and also for serving cheese and charcuterie.
The red colour of these new cutting boards is so intense indicating that these are made from the heartwood, the hardest part of the tree, making these boards extremely durable.
These boards make an awesome gift! Imagine arriving at your best friend's dinner party with an array of exotic cheese on one of these boards and then leaving the board with her when you leave!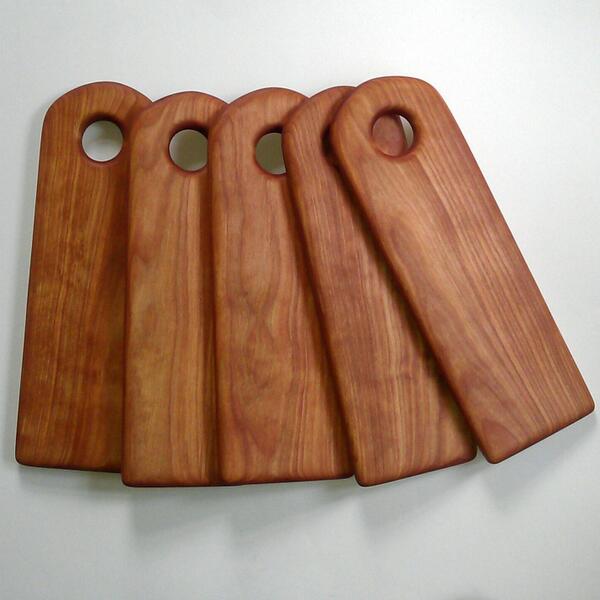 Back to the shop…