Here's a handful of small spreaders and nifty, little knives!
They are not only great for cutting and spreading cheese, pate and jams, they are beautiful as well!
Made of Maple, Cherry and Walnut and approximately 10cm (4″) long they are just the right size to accent any tray of appetizers or snacks!
Here are a few more photos: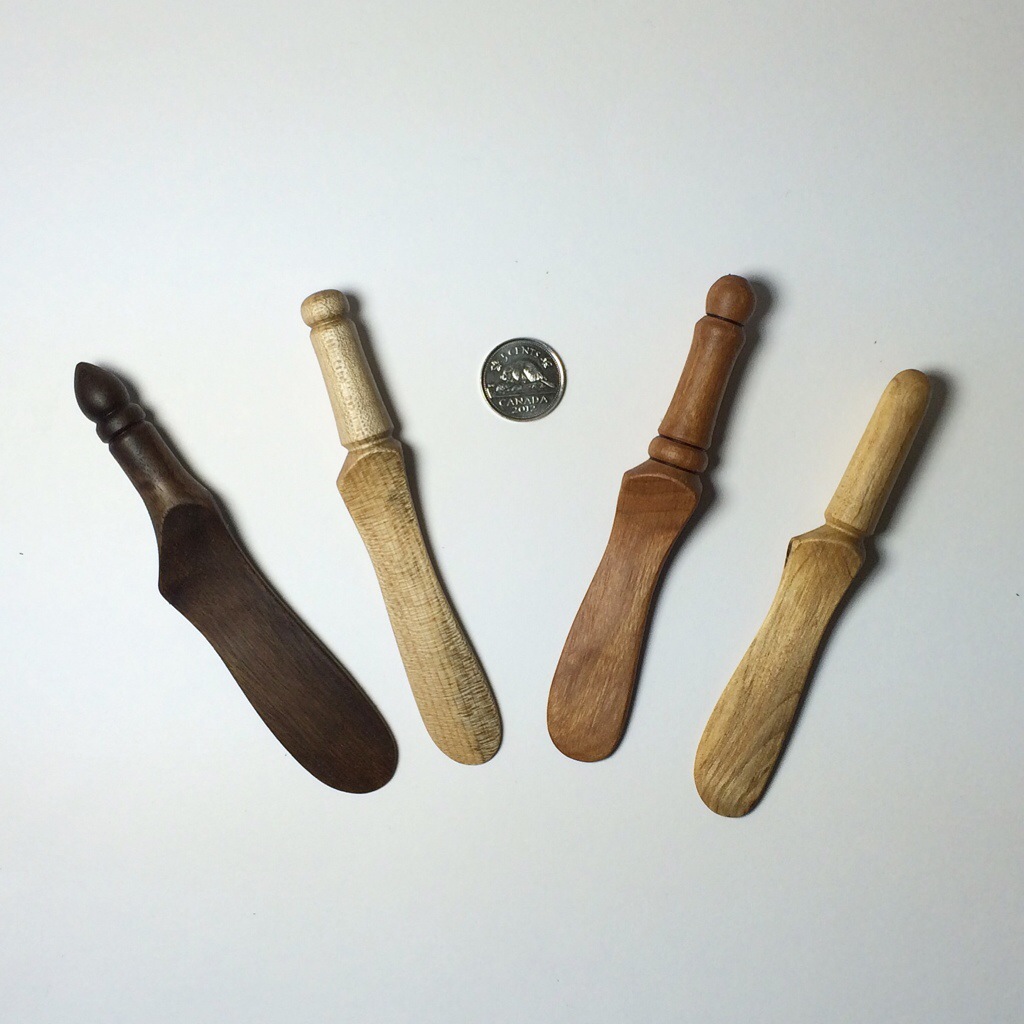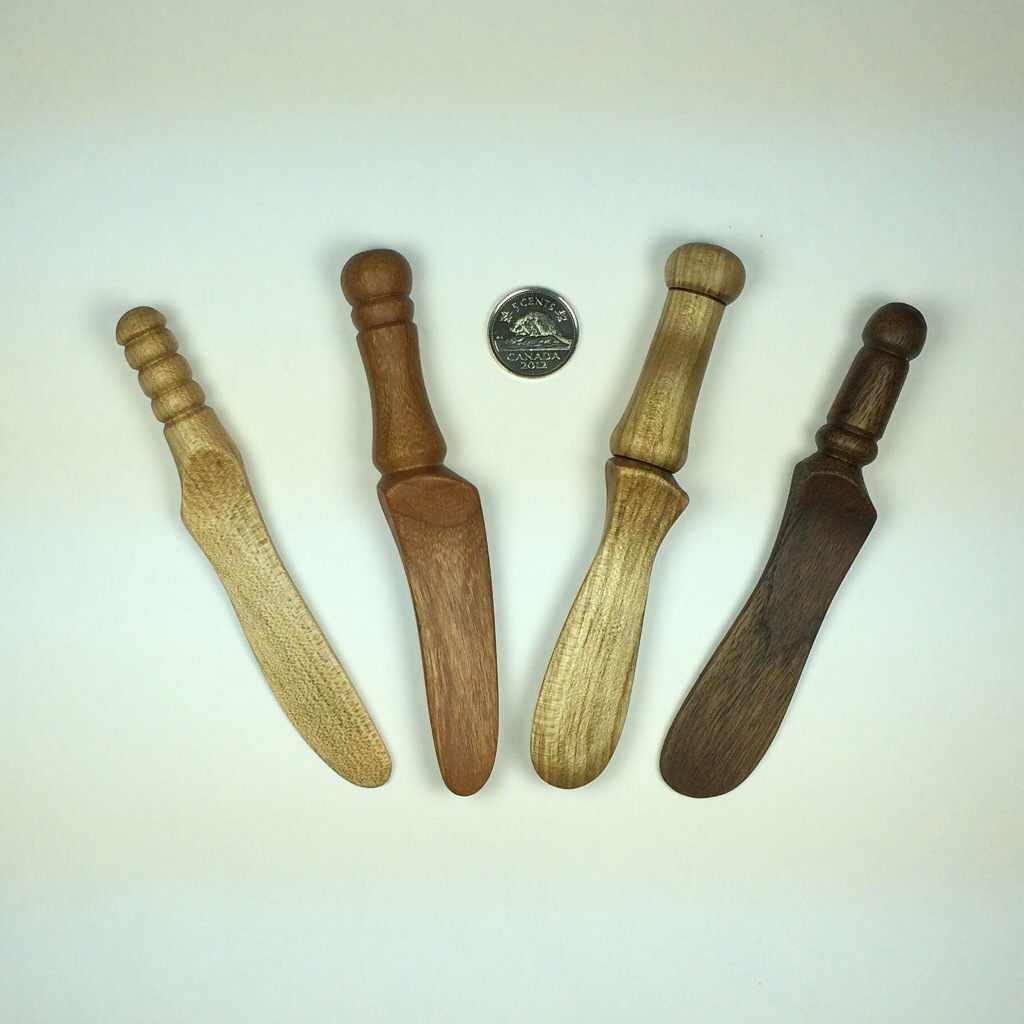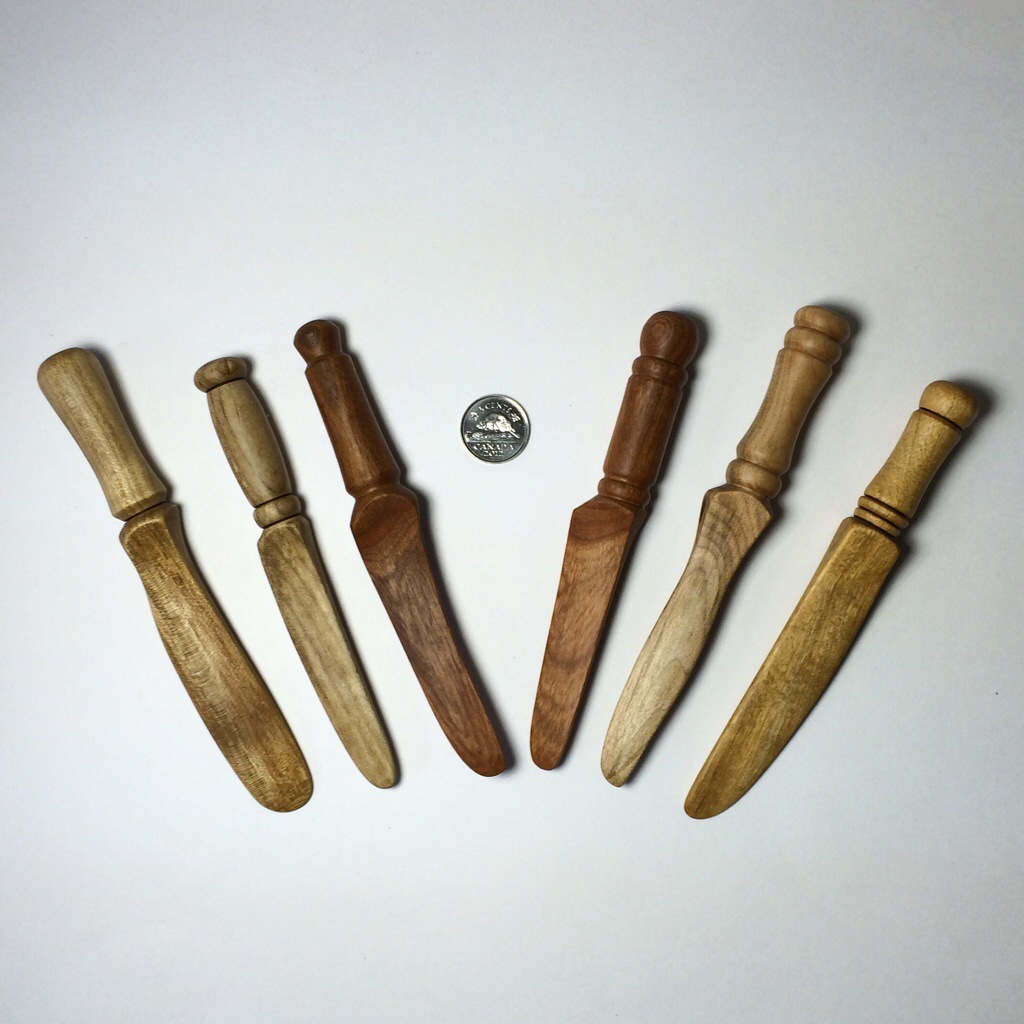 Back to the studio…