Here's a cutting board that I just finished today that is made out of Maple and Cherry blocks in a checkerboard style with two Cherry ends.
This is a great looking board, so much so that one would be tempted not to use it! And this would be so wrong!'Cause as you know, a cutting board gets even better looking with use! Over time a cutting board takes on it's unique character of use and creates a beautiful patina. Even the nicks and scratches tell a story; of that special meal, that family celebration. Indeed, a cutting board must be used!
It measures 8 /2″ X 10″ X 1″ thick and finished with Tried & True, a combination of linseed oil and beeswax.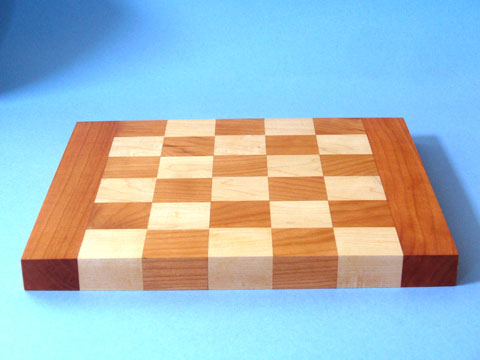 Back to the shop…