Here's a small hollow vase that I turned recently. It is 5 3/4″ tall 3″ at widest to 1 3/4 at base and made of Maple.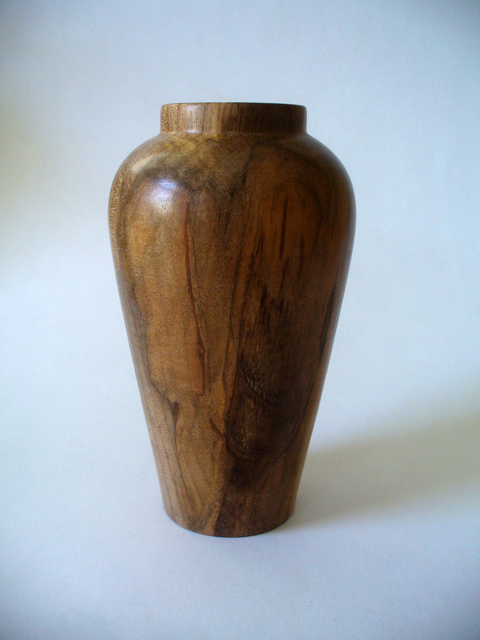 I refer to the Maple used in this project as 'Old Man Maple' because the tree that the wood came from used to reside behind my mother-in-laws home and it was always referred to as 'Dad's tree' by my wife and her siblings. The tree had to be removed shortly after Hurricane Juan and I was able to salvage a few pieces. Since 'Dad' passed away several years ago anything that I'm able to turn or build from these few pieces of 'Old Man Maple' will be distributed among the family.
Here are a couple of more photos of this vase: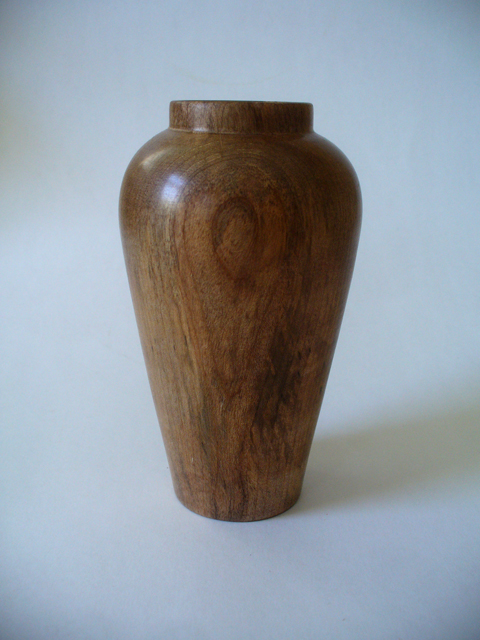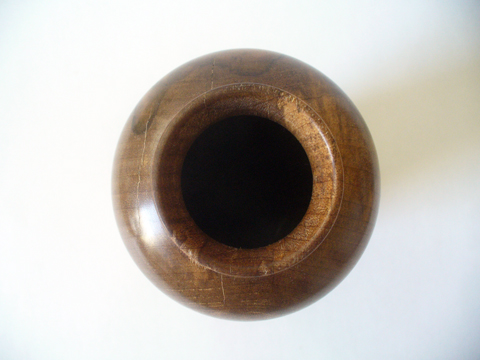 As you can imagine, turning this project brought back a flood of great memories.
Back to the shop…