Here's a piece that we created specifically for the Nova Woodturners' Guild "Turning of Age" exhibition last month. We call it 'Godina', which, loosely translated, is Croatian for 'aged'.
The bowl is made of Maple and has been heavily textured. This was helped by the fact that the wood was fairly punky when we started. It was then painted with a metallic type paint and then over-layed with a layer of Verdi Gris. The base was made of Pine and painted with a crackle paint to match the old, decayed look of the bowl.
The diameter of the bowl is almost 7 inches and it is 4 inches tall. The overall height of the piece is 10 inches and the base is between 4 and 5 inches square.
The different textures, the mix of woodturning with woodworking and the finishes were all really fun to explore.
Here's a few more photos showing why we believe the name is appropriate: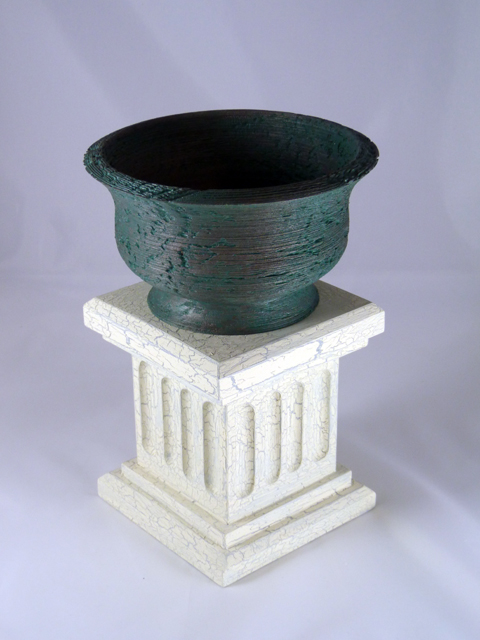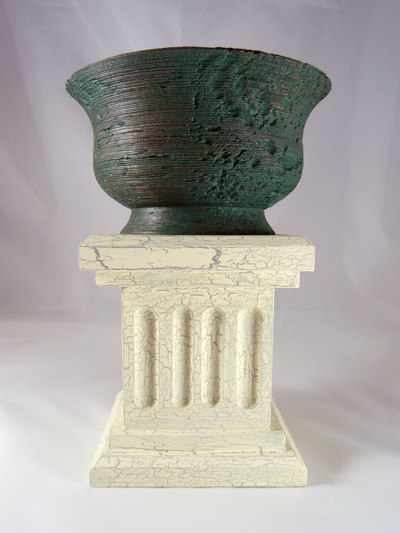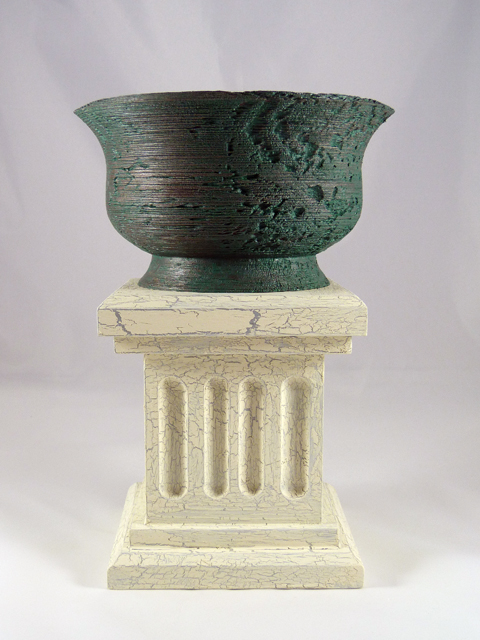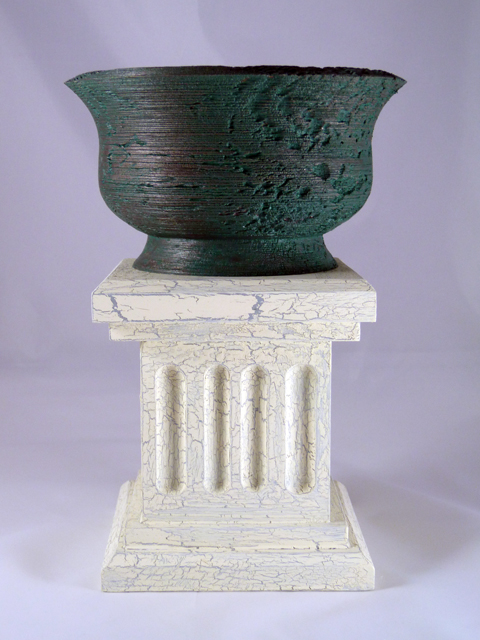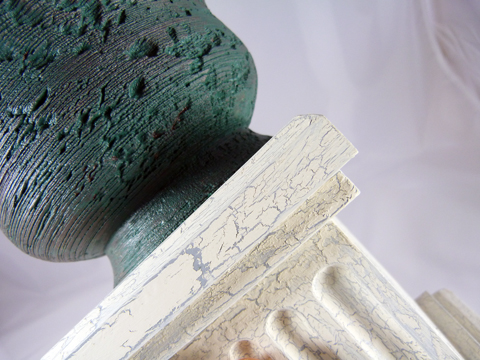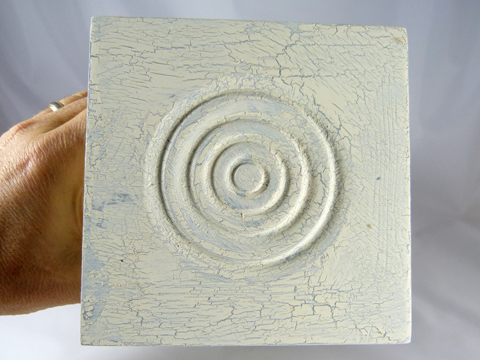 The Croatian connection with the name came about because while turning this piece we were thinking about a request that we received from some friends to meet them in Croatia for a vacation. They had been asking us for several years. Who knows, maybe this is the year we go…
Back to the shop…