A lotta lumber score! We were able to pick up approximately 275
board feet
of local Maple recently at a price that was too hard to resist.
There are 20 pieces of 2-by in widths of 10 to 12 inches. Perfect for a slew of woodworking projects we have coming on the horizon.
The wood had been stored in a barn for the past six or seven years making it dry enough for immediate use. One of the first projects that we have already did with this wood were the Pizza Peels that we did last week.
Here's a couple of more photos of this windfall: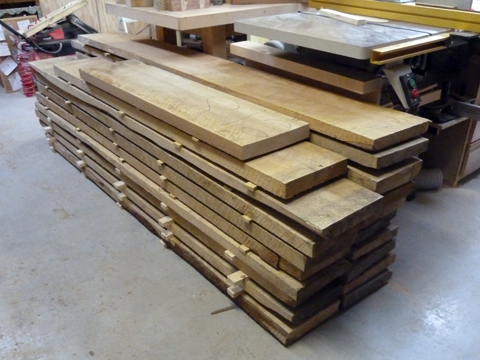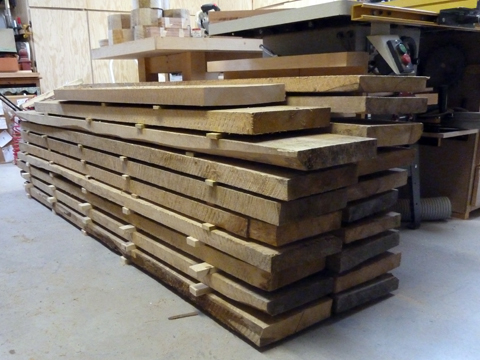 Back to the shop…