Yes, indeed! Once again, more wine stoppers! But fear not, this is the final installment for last season's Christmas run of wine stoppers. 🙂
Here's twelve more in the flame shape that I find, as you can imagine, quite enjoyable to make.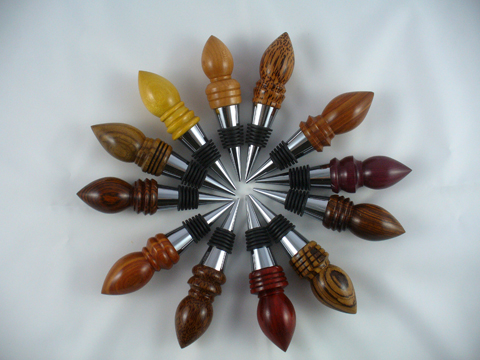 Since they only take 15 minutes or so to turn I do them in between other projects, when I'm thinking about what to do next or just as a quick break. This way they seem to accumulate quickly and without the need for dedicated time.
Here's some closeups of these ones:

From left to right here's a Cocobolo, a Purpleheart, a Cherry and a Shedua stopper: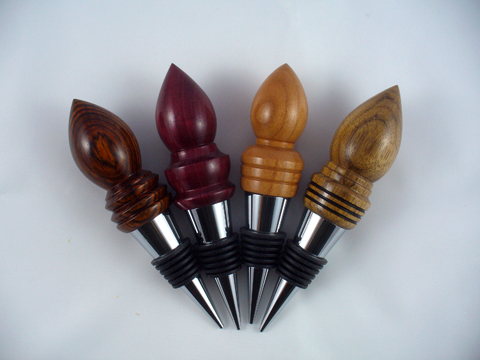 Here's a Pau Rosa, a Pauduk, Cocobolo and a Red Palm stopper: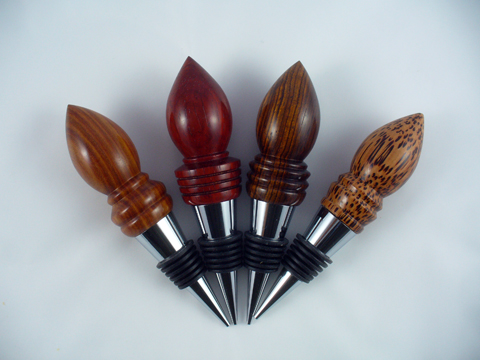 And here's a Red Palm, a Zebrawood, a Pau Rosa and a Yellowheart stopper: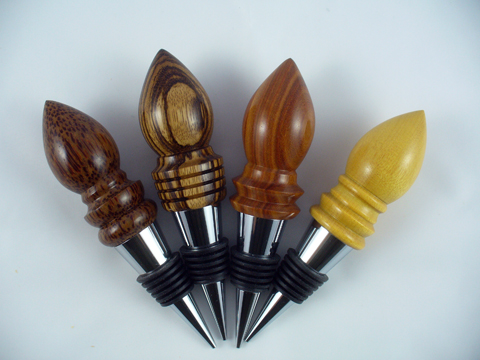 Making these stoppers and the ones posted earlier was quite fun.
Now it's time to get started on this year's ones! 🙂
Back to the shop…