Here's some more wine stoppers that I turned for the Christmas season. There's 23 of them in total with all of them in the flame style. There are two that are not exactly flames, but very close variations.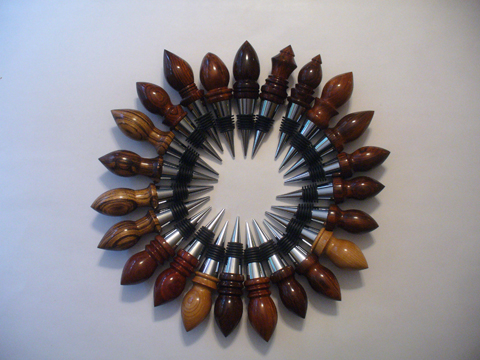 Once you get into the swing of making these they go quite quickly. You also get a great sense of shape, knowing what makes a good flame shape and what doesn't.
As a bit of a challenge most of these stoppers were made with only the skew.
Here's some closeups of the stoppers:

Here are four Zebrawood stoppers: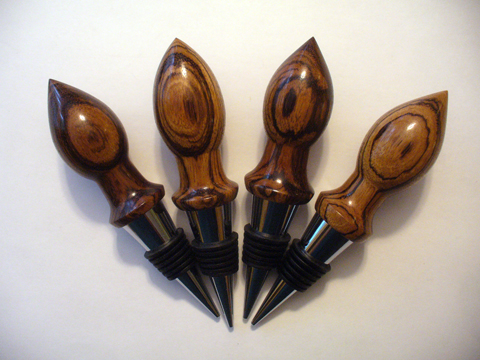 Here's 3 three Pau Rosa and one Cocobolo stopper (2nd from left):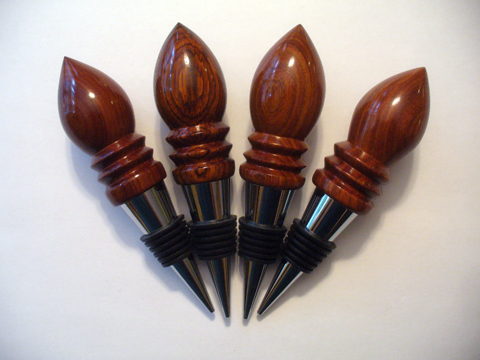 Here's two more Cocobolo and two Cherry stoppers: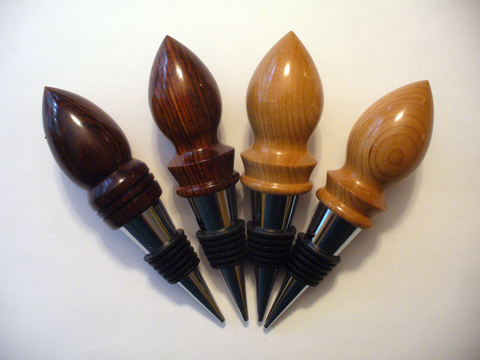 Here's six more stoppers in Cocobolo :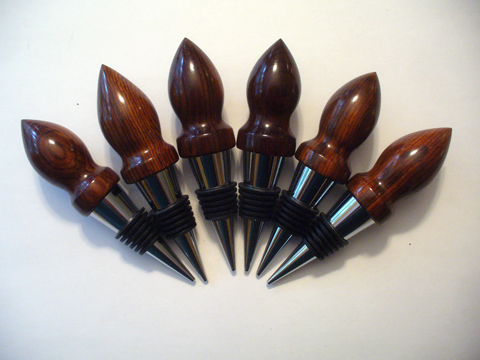 From the left here is another stopper made from Cocobolo, one made from Thuya burl, two more Cocobolo with a bit different shape and finally, another Pau Rosa: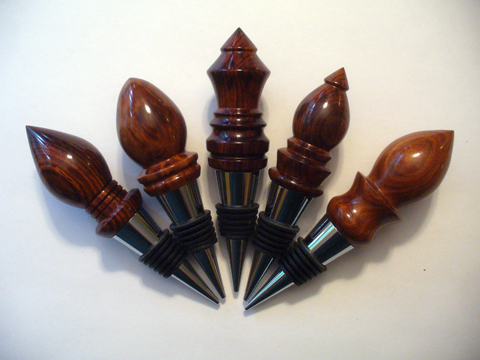 Back to the shop…