Here's a bowl that I turned made out of West African Zebrawood. Zebrawood, also known as Zebron, has a figure that reminds of a Zebra with its contrasting light and dark coloring.
The bowl is almost 5″ at the top and tapers to 3″ at its base. It is about 2″ high and is finished with Ultrashine and Shellawax.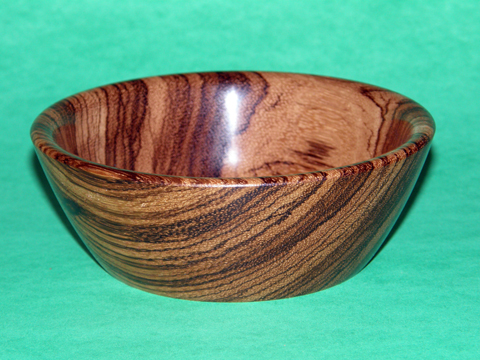 There is a dark spot near the bottom of the bowl that gives it a bit of a focus point. This might have been a branch at one time.
Here are some photos of different views:
Here is the inside of the bowl: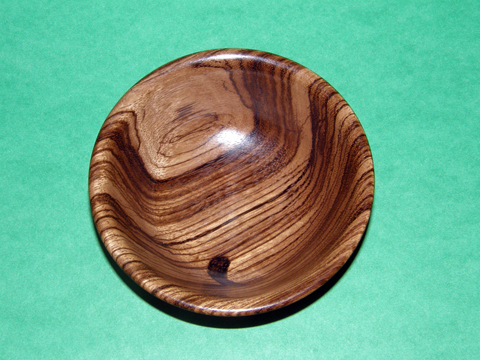 Here is the bottom of the bowl: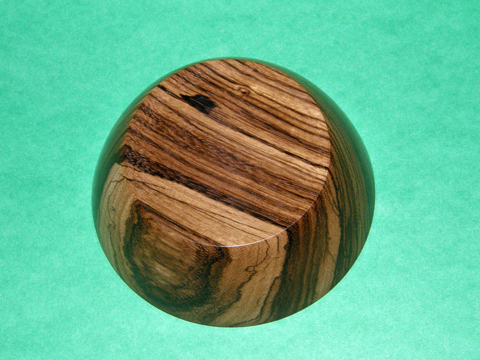 And here is a side view showing the bands of colors: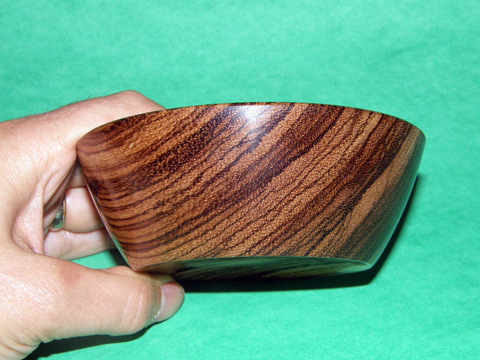 Zebrawood is fast becoming a favorite of mine. Here is a pen and a candle holder I turned from Zebrawood.
Back to the shop…