Just out of the finish room! A beautiful Walnut bowl with texturing captured between a pair of stained bands.
This wooden bowl is 28cm (11″) in diameter and 9.5cm (3.75″) tall. The Walnut for this wood bowl was harvested in Mahone Bay, Nova Scotia in November of 2010. The estimated height of the tree was 40m (130′) with a base girth of 80cm (31″). It had been brought down by a heavy wind storm that hit the South Shore a few weeks earlier. We were lucky enough to be on a team to help clean it up and even luckier to secure quite a bit of it!
Oh, and here's something we think is pretty cool, the stain on the bands actually came from stain we made from the outside husks of the walnuts from this very tree!
Here are a few more photos: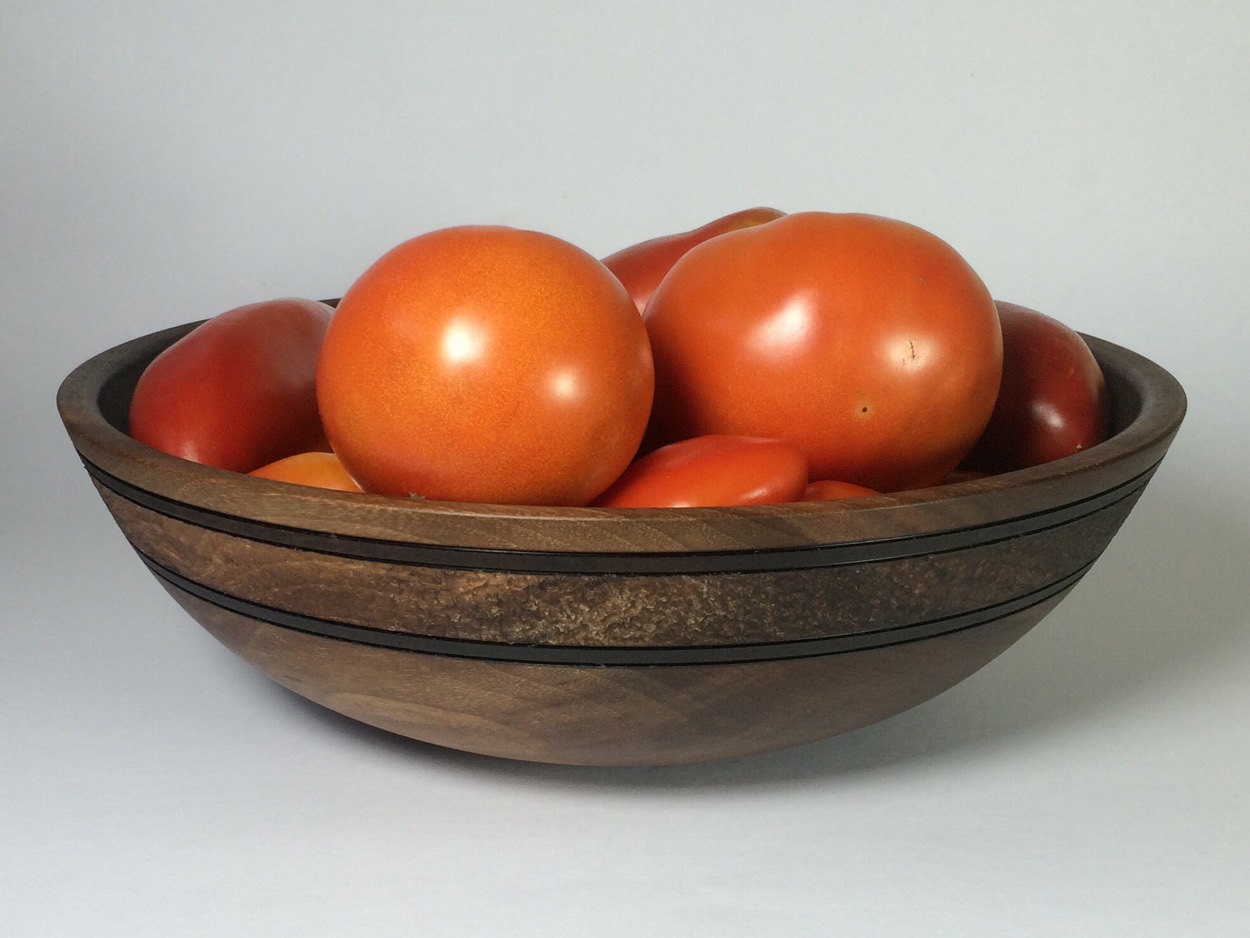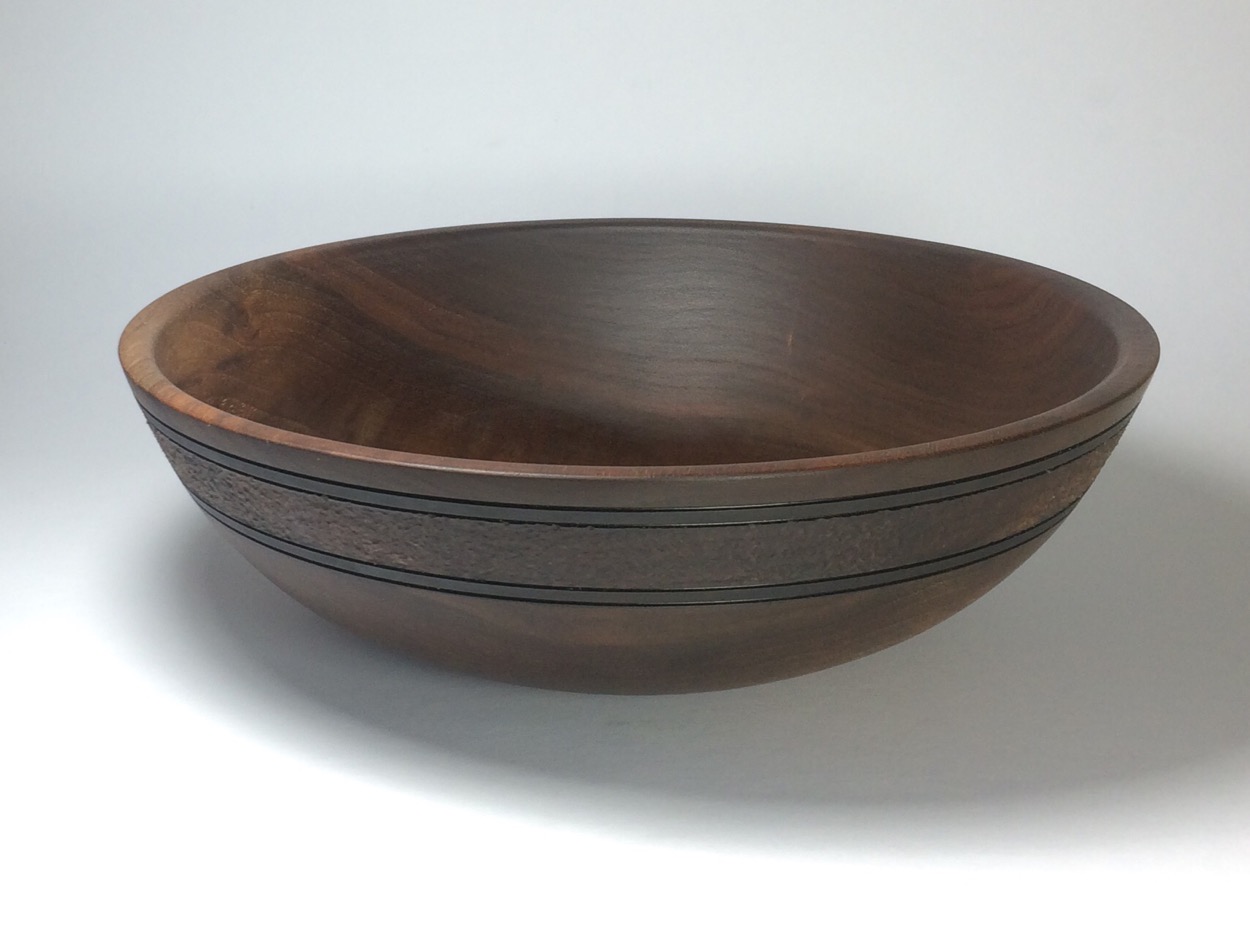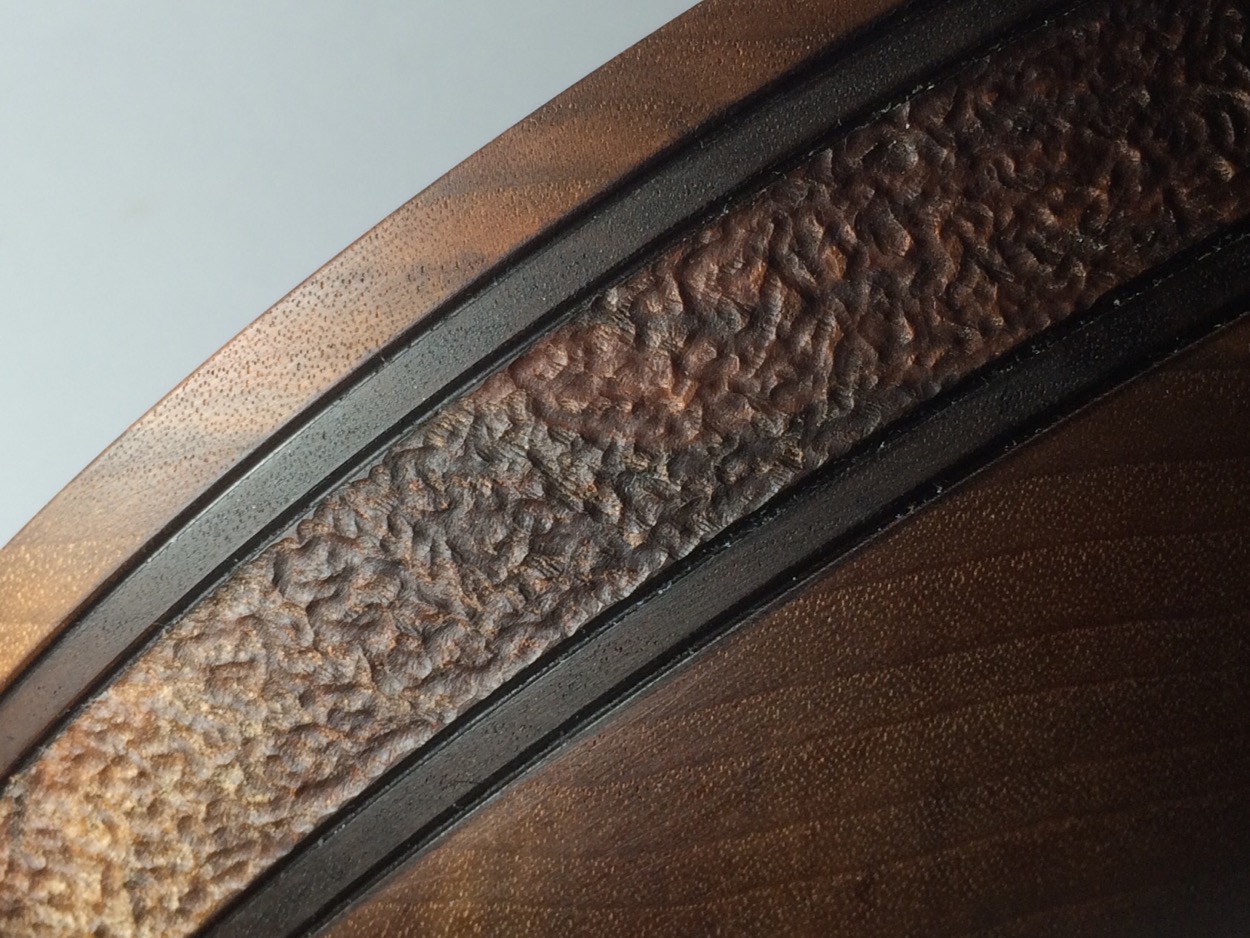 We also made the Knot Hole Walnut Bowl and the Walnut Bowl With Gold Base from the awesome Walnut tree!