Here's a Southwest bowl that we turned for Christmas. It is made out of Maple and it is 12 1/4 inches wide and 4 inches high and features 'sinew' lacing around the rim as well as a bit of turquoise inlay.
The rim was first stained a Cherry red and then over 15 yards of 'sinew' lacing was laced in a criss-cross pattern around it.
There was a small area on the bottom where a branch had been so I cleaned it out and inlayed some crushed turquoise in it.
Both of these features really accent the Maple, adding a bit of Southwest flair.
Here's some more photos: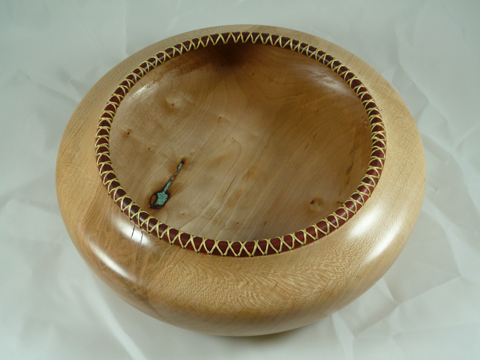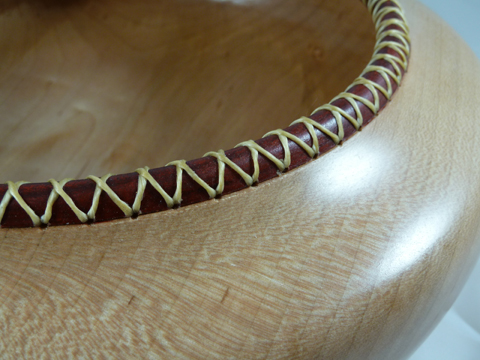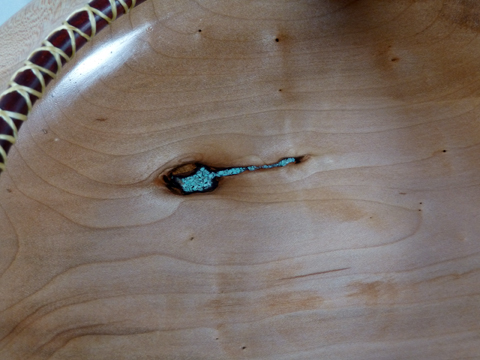 Back to the shop…