Here's a small vessel that I finally finished last week. I say 'finally' because I started it in the early summer and it has been just sitting on the bench all this time waiting for a lid. I guess I should have said that I 'finally' finished the lid.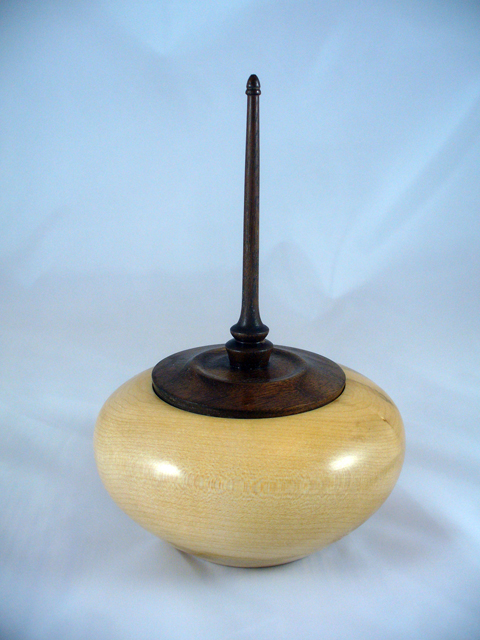 It is made of Maple with a Walnut lid and finial. With the finial it sits in at 8″ tall. Without the finial it is 3″ tall. By my calculations that would make the finial 5″ tall. 🙂 It is also 5″ in diameter.
I was very pleased with the final result. It's a shape that I find very pleasing. I have also added a little secret fun to the vessel too! 🙂
Here's a few more photos showing different aspects of the vessel. This one shows the inside of the bowl: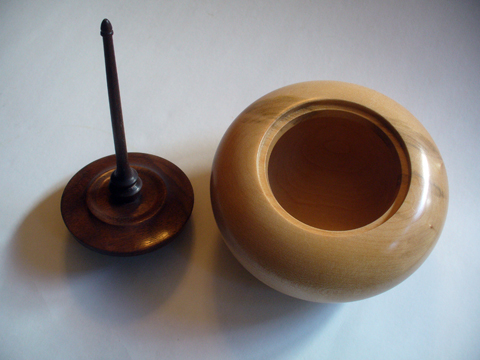 This one shows the bottom of the lid: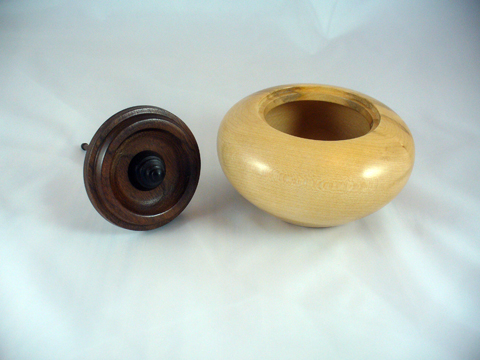 And here's another shot from the top: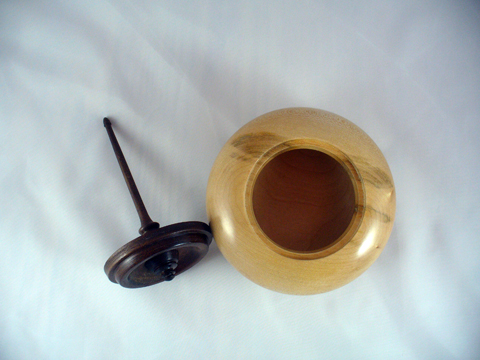 It is certainly nice to have this vessel completed. There were so many times that I looked at it, trying to decide what style of lid that I thought would best suit it.
Oh, the little secret fun? Well, here, have a look for yourself (Sorry for the picture quality but this is my first foray into video. 😉 ):
Since the bowl waited so long to have a lid I thought that I would make something a bit special, so I made a spin top lid! LOL!
Back to the shop…