This month's meeting of the Atlantic Woodworkers Association was our Annual Wooden Toy Drive and Christmas Social. The meeting was held in the seminar room of our local Lee Valley store.
The meeting is centered around the toys that the members have made and brought in for donation to the Salvation Army for distribution to families less fortunate.
As with year's past it was a great showing of woodworking skill and support for such a worth-while cause. There were toys for girls and boys, both young and old. In fact, there was everything from cars to cradles!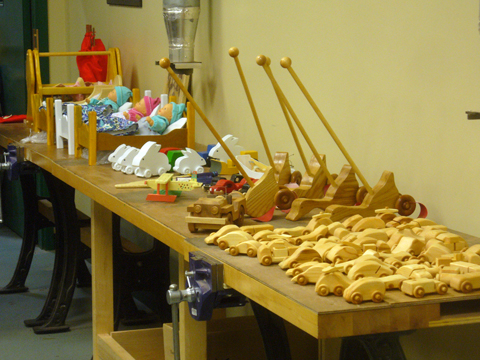 After a short introduction and welcome by the club chairman to the members and their guests the meeting began with the highpoint of the evening, the Show and Tell. The Christmas Show and Tell is always fun with the members telling of all the fuss and foibles of getting their toys done, and on time! 😉 There's also some great tips to take home to apply to toy making next year.
Here's a few photos of some of the toys that were made this year: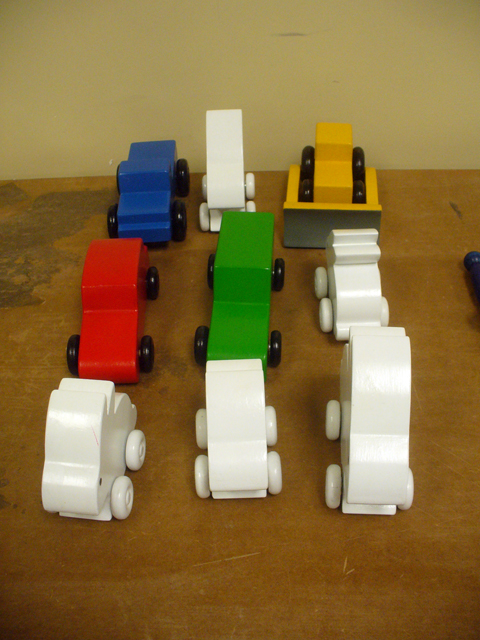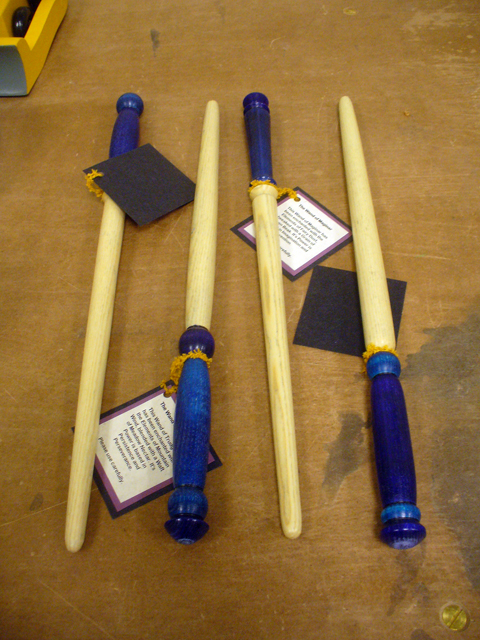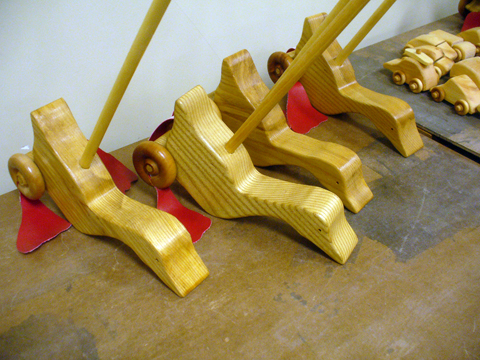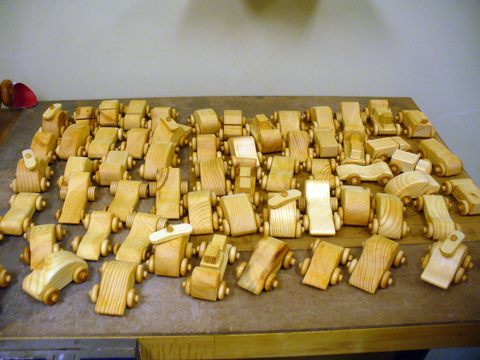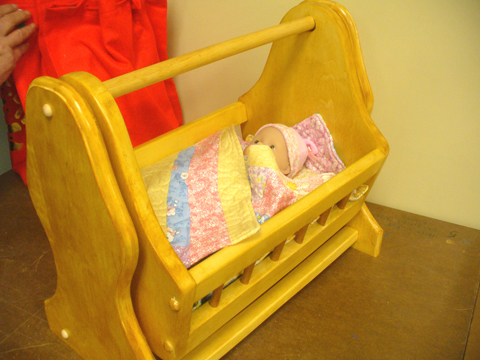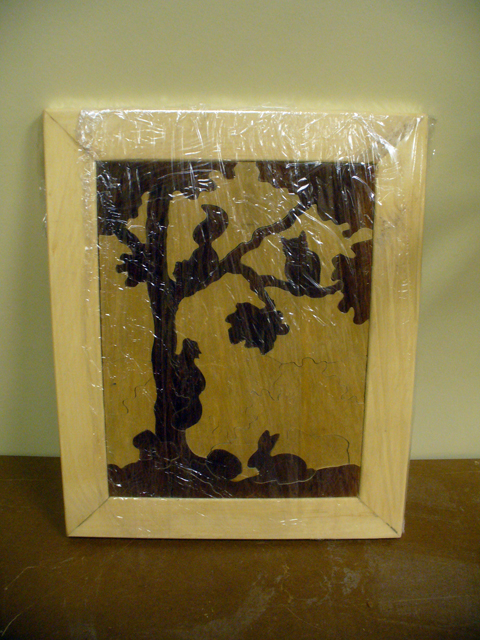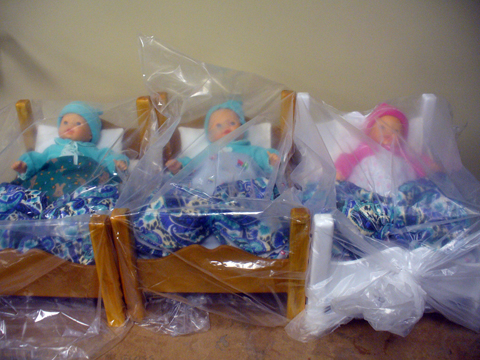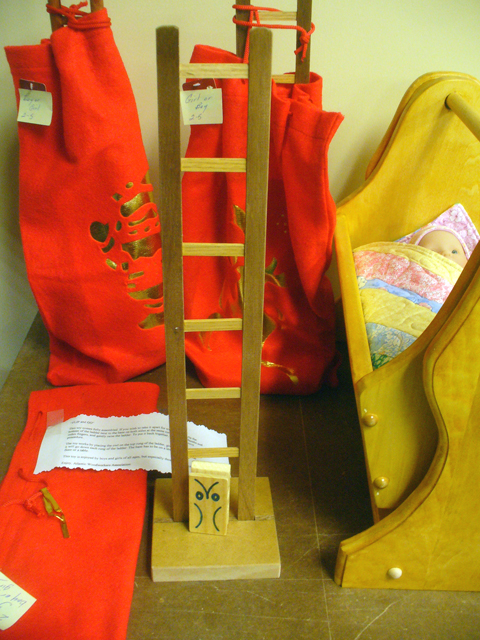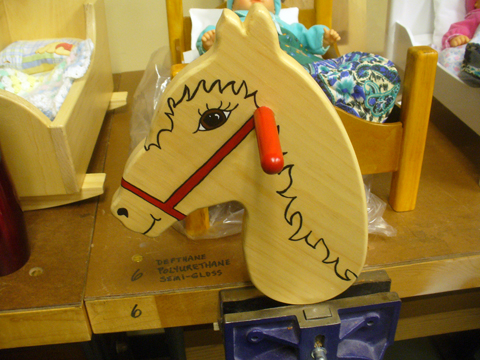 The Show and Tell was followed by a presentation by Lee Valley representative and AWA member, Jay Perry, of some of Lee Valley's newest tools.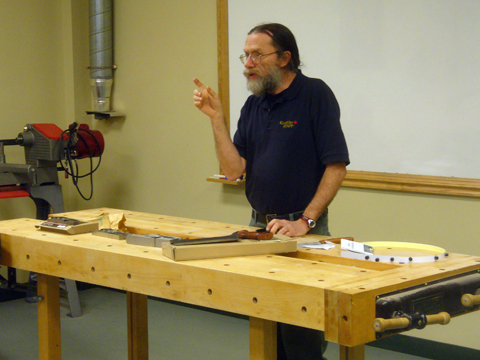 The new tools included the new 20 tpi Fine-cut Dovetail Saw, Pocket Marking Gauge, 50 tpi Veneer Saw, Magnetic Tack Strip, Small Shoulder Plane and, of course, the Miniature Shoulder Plane. Here's a photo of a few of these tools: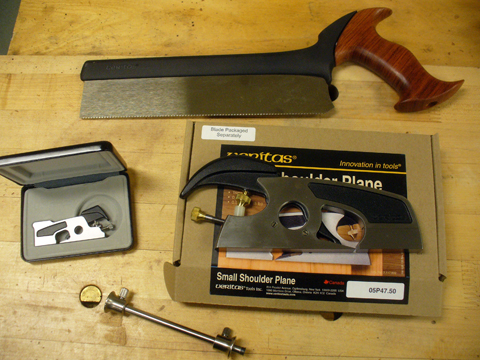 This was followed by a presentation by member Graham McCulloch, also of Shortcuts fame 🙂 ), who showed us some of the latest Tek4 offerings from Ryobi which included the Durashot camera, the portable alarm, Digital Key Lock Box and flashlight. He also held an auction for a table clamp and a couple of books.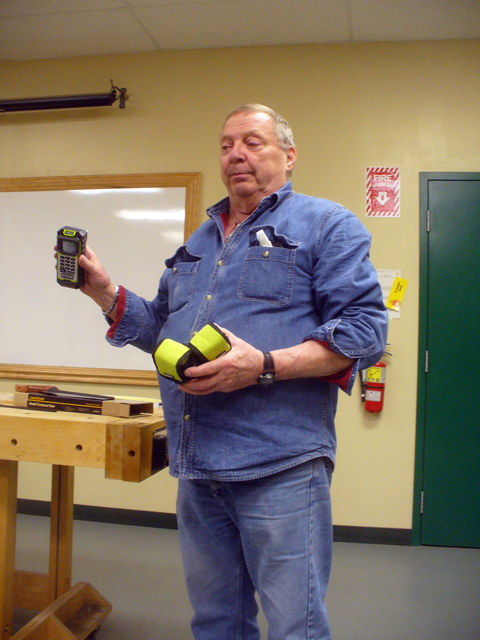 This concluded the formal meeting for the night: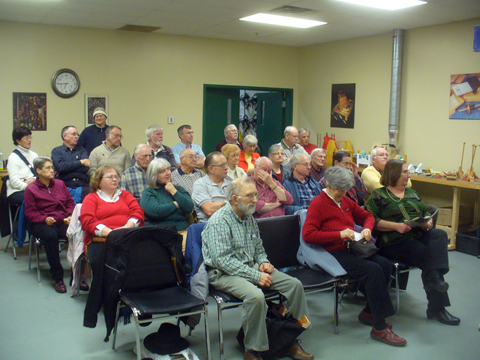 And then it was time for some good eats and socializing. Members brought in a full array of delicious sandwiches and sweets, tempting enough to bring the most adamant dieter to their knees: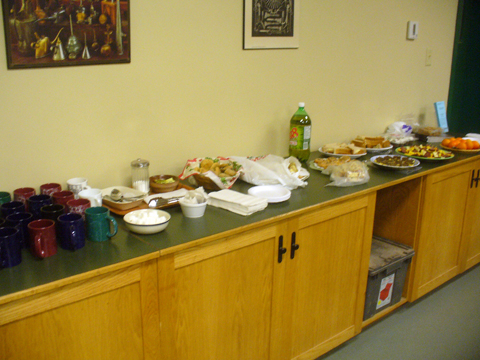 The rest of the meeting was spent mingling, chatting, laughing, sharing stories and catching up on things with each other. The combination of great conversation and good food always makes for a fantastic time. Throw in a common thread of woodworking and it's taken over the top!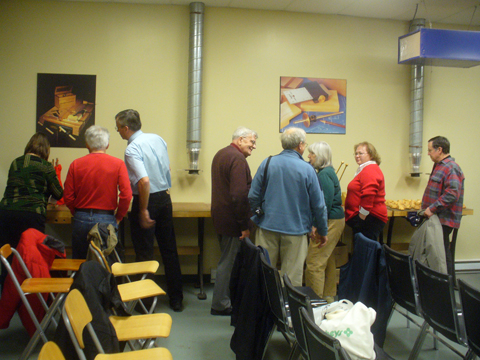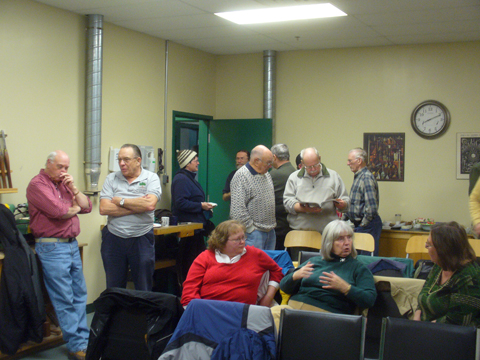 A great time was had by all!
Thanks to Lee Valley for hosting this festive occasion for us once again. Special thanks goes out to Kevin Hurst, assistant manager of LV, who was a most gracious host and ensured that the evening went smoothly.
With this one over it's now time to start planning our toy projects for next year. 🙂
btw – Here's a link to last year's Christmas meeting.
Back to the shop…