Here is a bowl I just finished that is turned from Curly Birch. Curly Birch is a highly figured wood that has a beautiful, wavy grain that is said to look like 'watered silk'. It is 6 1/2″ in diameter and 2″ tall.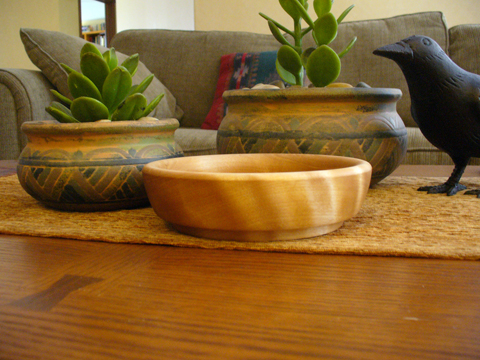 I turned it with a shallow bottom that meets the side in somewhat of an undercut, creating a large, rounded rim. The bottom was turned with a scalloped relief. Overall, the bowl gives the impression of being fairly 'hefty' and when handled you have a tendency to grip the sides in an attempt to flex it. Rather unique. 🙂
Here are some close up photos:
This is a view looking down on the bowl. Here you can see the robust rim: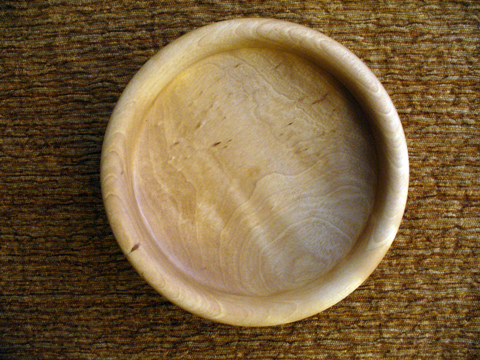 This is a photo of the bottom, showing the relief and the foot: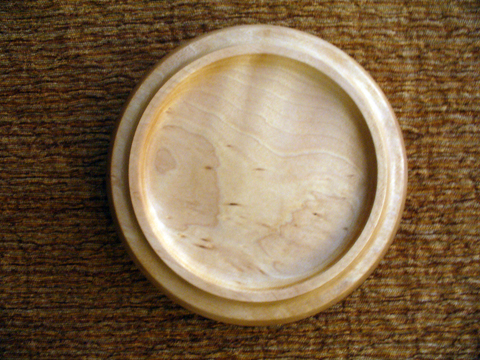 Here is a closeup of a side view: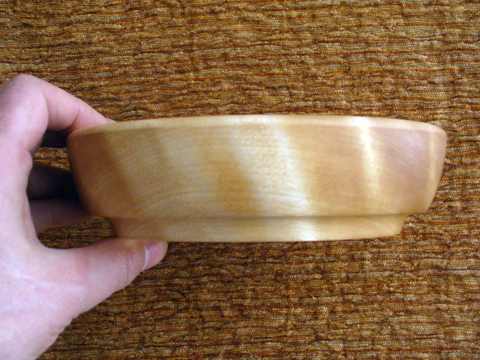 I like the overlook and feel of this bowl and the 'curlyness' makes it stand out.
Back to the shop…