We got another Garden God finished recently and he's now sitting out in the garden (where else would he be, huh? :)). He is made of Birch and about 14 inches tall and 3 inches in diameter.
Because he has a large, pouting lower lip and downturned brows we call him' The Pouter'. However, at times, depending on the light, it looks like he has Mona Lisa type smile… Yeah, that's what it is, a Mona Lisa… us and Da Vinci, old buds… in the right light… 🙂
Seriously, when we say that we got him 'finished', I really mean it… we carved him a couple of years ago and he had just been sitting on a shelf in the shop all this time. We touched him up a bit and put on a Sasdura finish and now here he is, finished. 🙂
Here's a few more photos: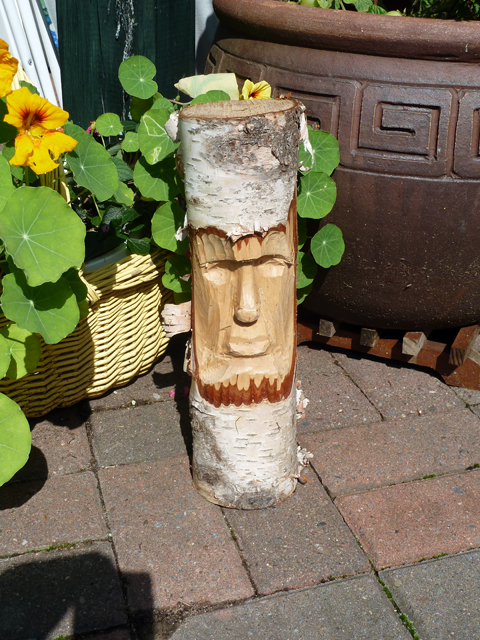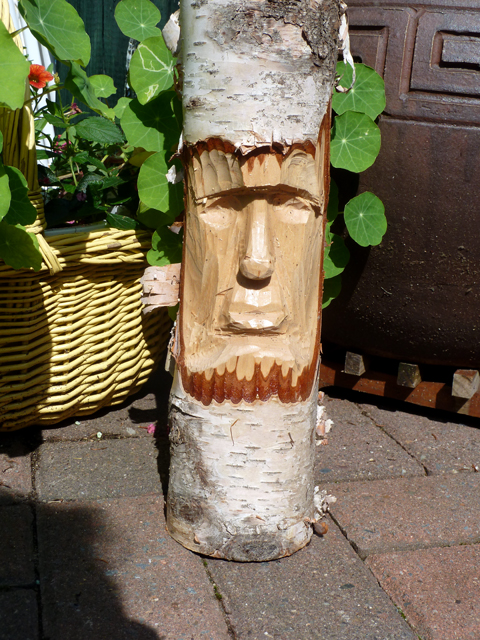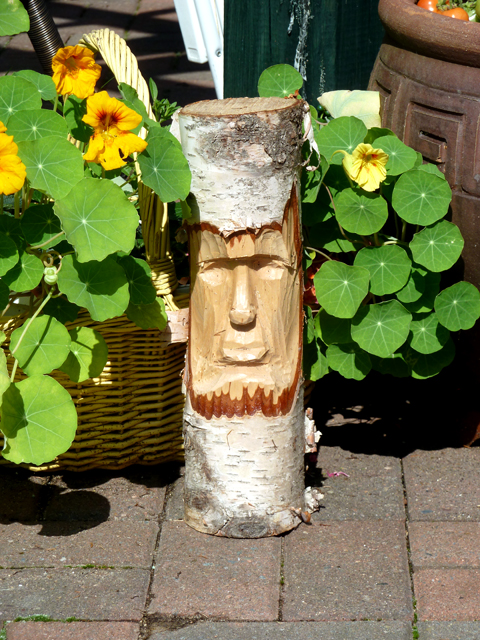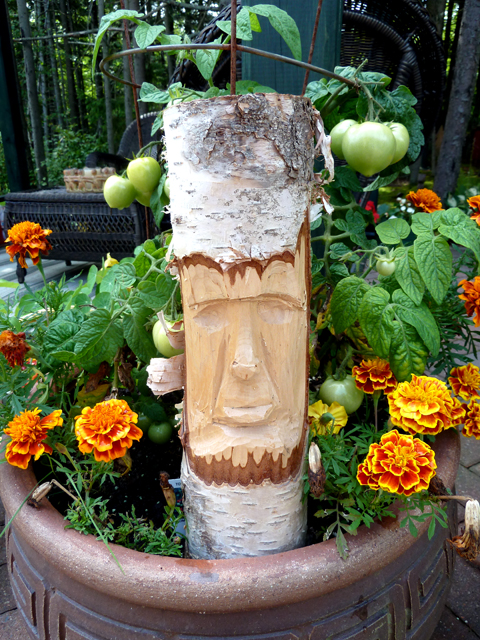 Unfortunately, as you likely already know, Birch has a tendency to quickly deteriorate once cut and left out in the elements. This will be a real test of the finish, to see just how long he'll last.
It has been quite a while since we carved any of these wood spirits for the garden. The last Garden Gods that we carved are six or seven years old now and still surviving though they are showing their years.
Hopefully we'll get to make more of them soon.
Back to the shop…