Here's a variety of weed pots, 18 of them actually, that we turned back in May for the Spring market. They were made from branches of a Cherry tree that we helped a friend harvest the previous Fall.
They vary in size but all are approximately 3 inches in diameter and 6 inches tall without the flowers. The unbarked areas are finished with beeswax.
We made the bouquets from flowers and plants that we collected from around our yard and dried over the winter, creating beautiful display items.
Here are a few more photos: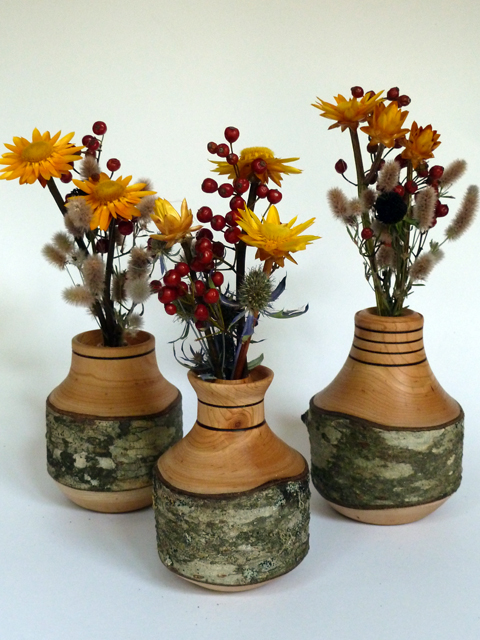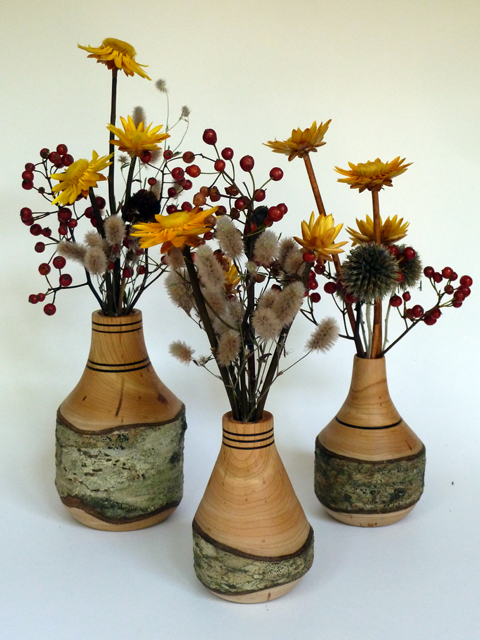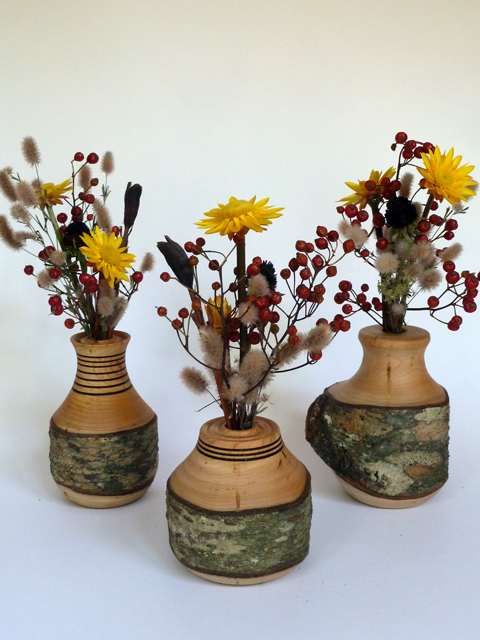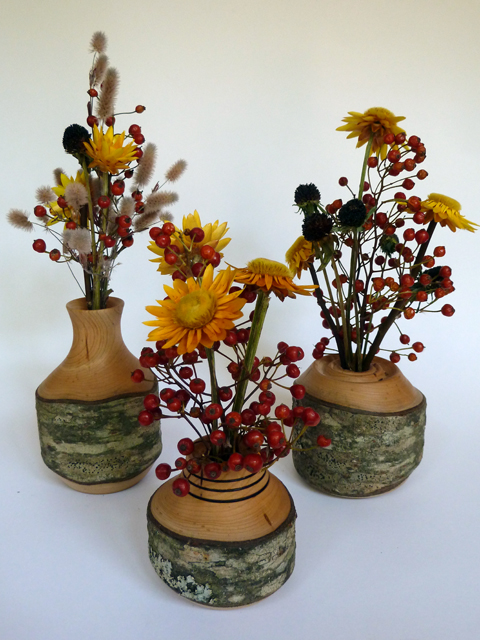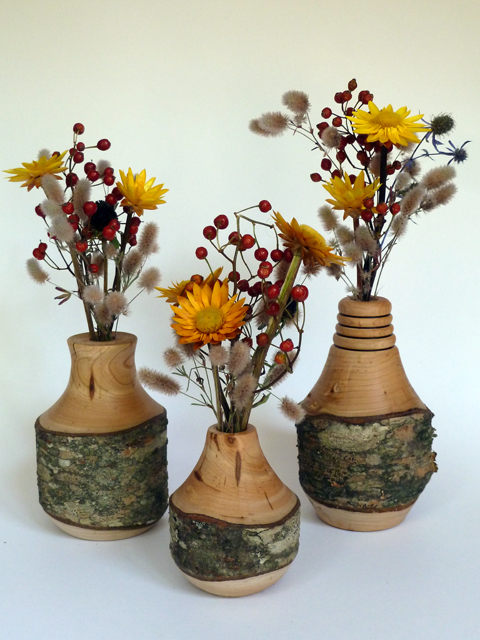 Here's a photo of the weed pots without the dried flowers: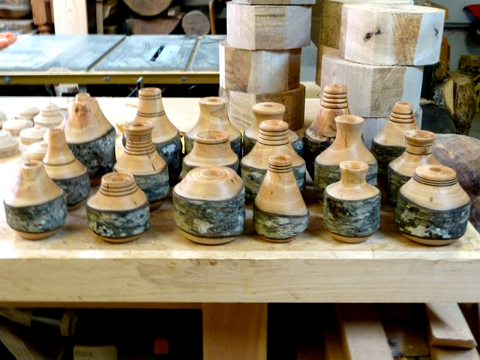 They were very popular again this year, perhaps it's their rustic charm, and we believe that they have become a regular item to celebrate the Spring season. Here are some of the ones we did last year which were made out of Buckthorn.
Back to the shop…