Here's another Squat Pot with a Walnut flute that I was able to finish recently. It measures approximately 7 1/2″ in diameter and is about 2 1/2″ tall with the flute.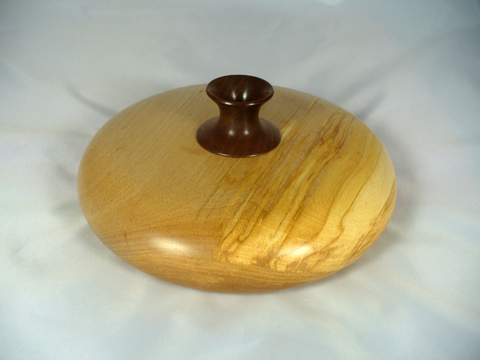 The wide top of the base gives the perfect place to display the great example of spalted grain (nature's art) of this piece of Birch.
Like the previous one I made it is hollowed to about 1 1/2″ of the edge which gives the pot a weight that matches the expectation that the low, flat base implies.
Here are some more photos: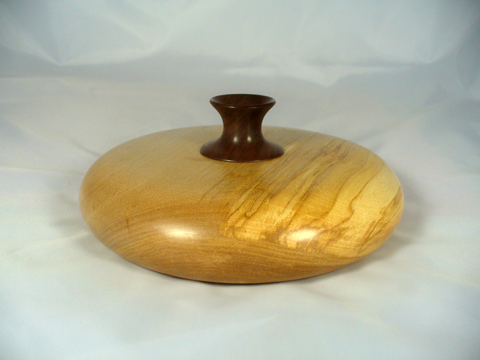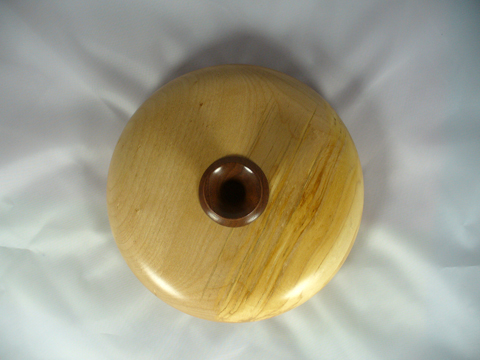 Back to the shop…