Here's an Ash canister that we recently made. The 9″ sides are tapered slightly from its 4″ diameter base to an approximate 3″ diameter lid, which is topped with a Cocobolo knob.
It was finished with tung oil and then buffed and shined with the three step Beale system.
The grain of the Ash really accentuates this piece, making it appear taller and the sides more tapered.
The lid fits perfectly into the base with a 1/4″ tenon. It's not too tight and not too loose.
Here are a few more photos: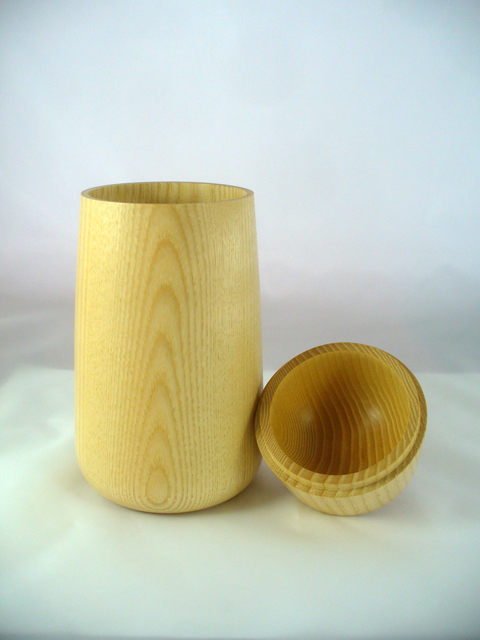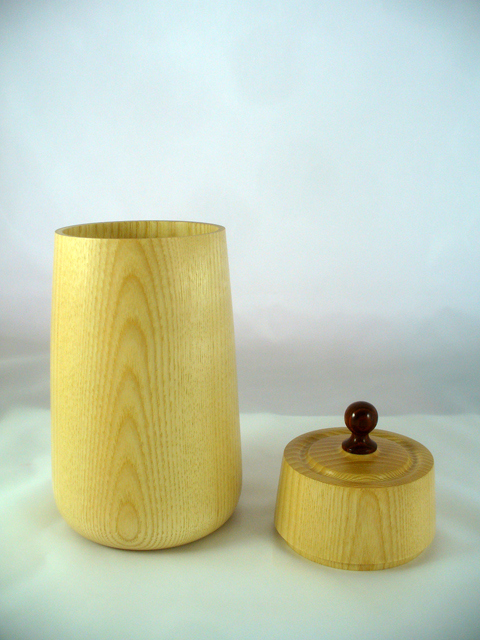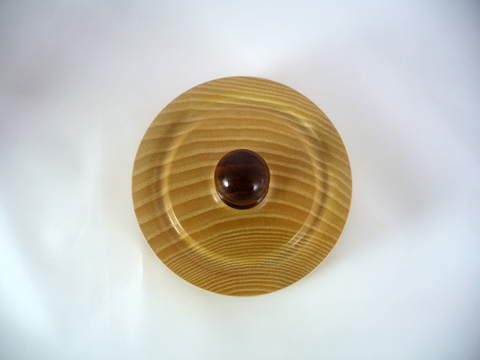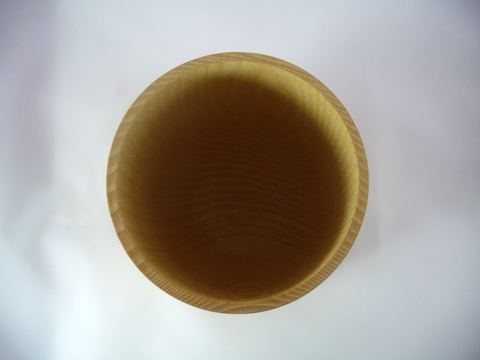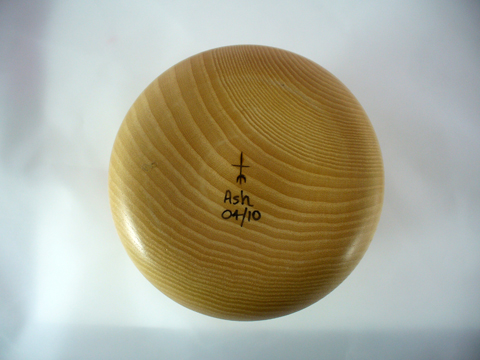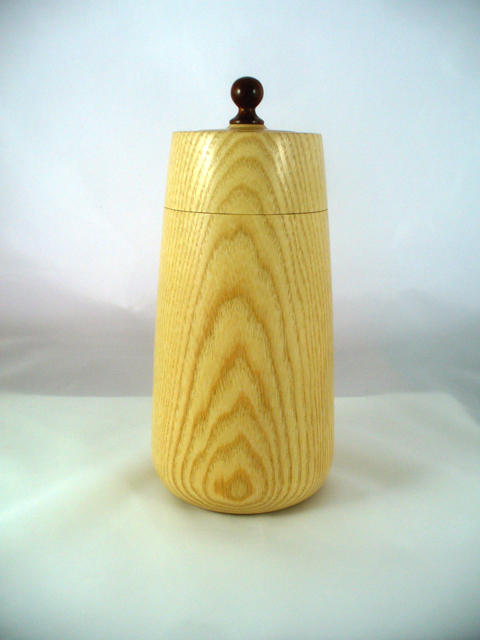 Back to the shop…