When our craft pieces are displayed at home it is very seldom that they are shown alone. Usually they are in settings, of at least three pieces. This gave us the idea to occasionally take photos of various collections, especially those that are in a series.
We find that these collections really add impact, sort of like the whole is greater than the sum of its parts. Sometimes the photos have also given us ideas for new designs, simply by seeing, or rather not seeing, a shape that would look perfect as an addition to the array.
Viewing these photos gives us a great satisfaction and a sense of accomplishment, not only because the sheer amount of projects signifies an achievement (just getting to the shop on some days can be a chore! :)) but also because we know it was time well spent.
Here are several more photos showing our collections of craft: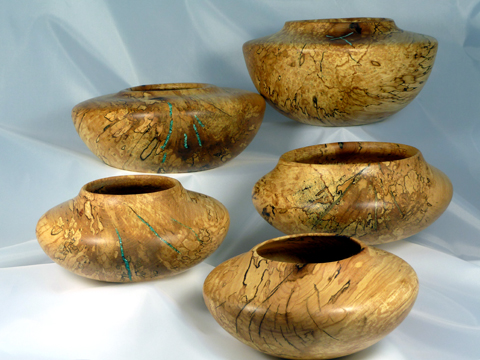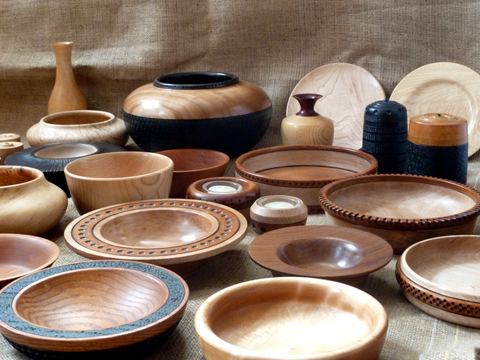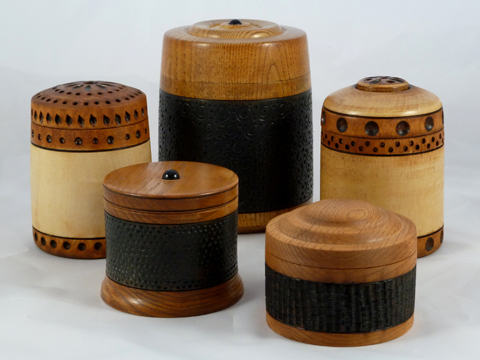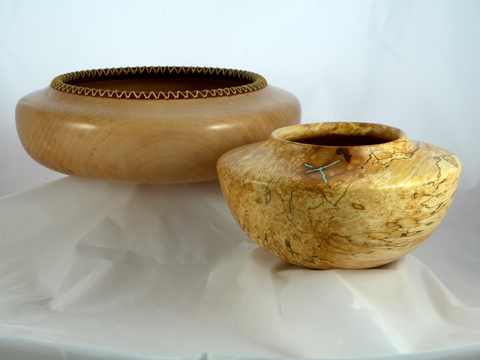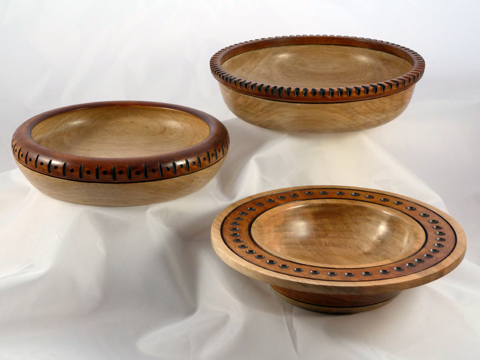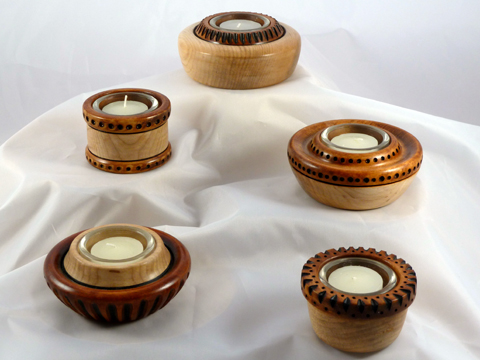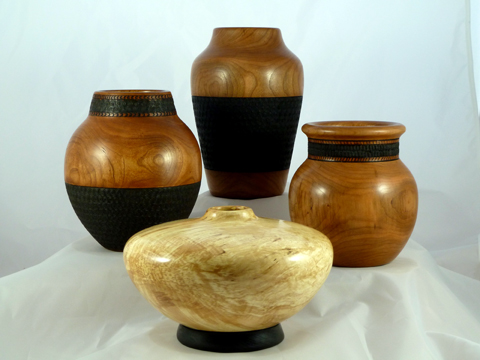 Back to the shop…