We recently finished a Southwest style pot with carved lid! Though we have made quite a few Southwest pottery style/shaped pieces in the past this is the first one in a long time! (Could we have been inspired by our most recent visit to New Mexico? You betcha!)
The pot is made from local Maple that was harvested from a city tree only a year ago. It was beautifully spalted so it was double-turned which aided in the drying process, allowing it to not only be completed within a relatively short time but also to stop the decaying process (spalting is created by the action of the early decaying of the wood and best results are created before the wood actually rots).
The lid, also made of local Maple, was carved and stained, adding to the overall Southwest look and style. The lid pull was heavily textured, giving it both a knurly look and feel. The red and black combination stands out in stark contrast to the browns of the bowl creating a definite focus point!
Here are some more photos showing some of the features of this Southwest style pot with carved lid: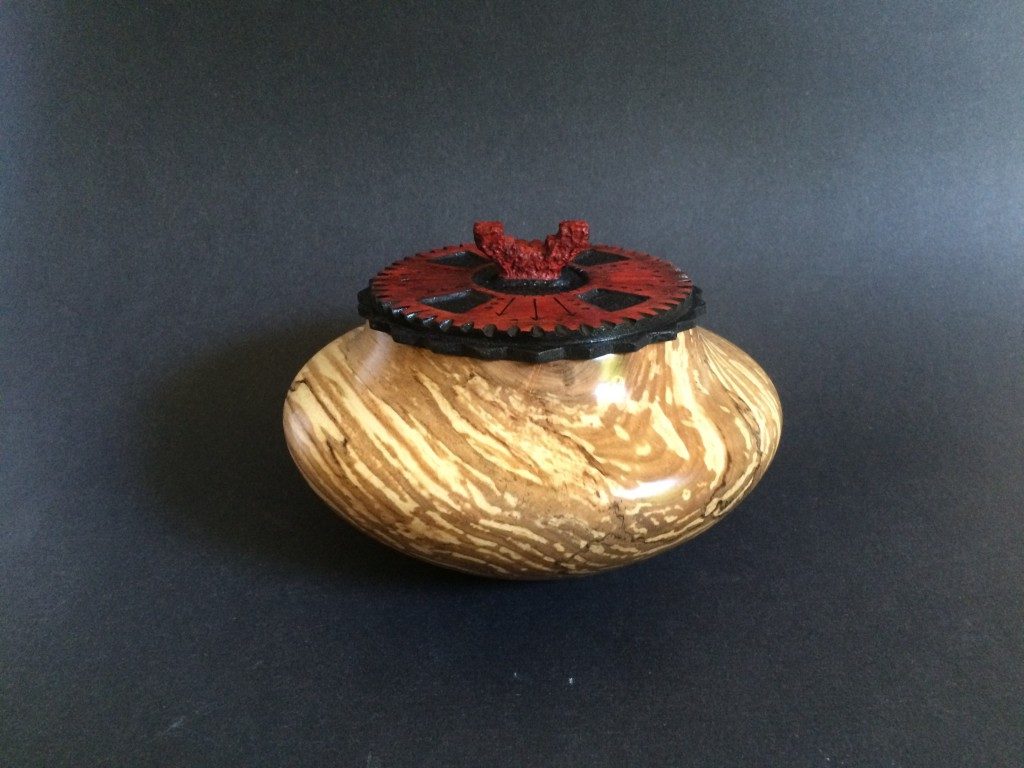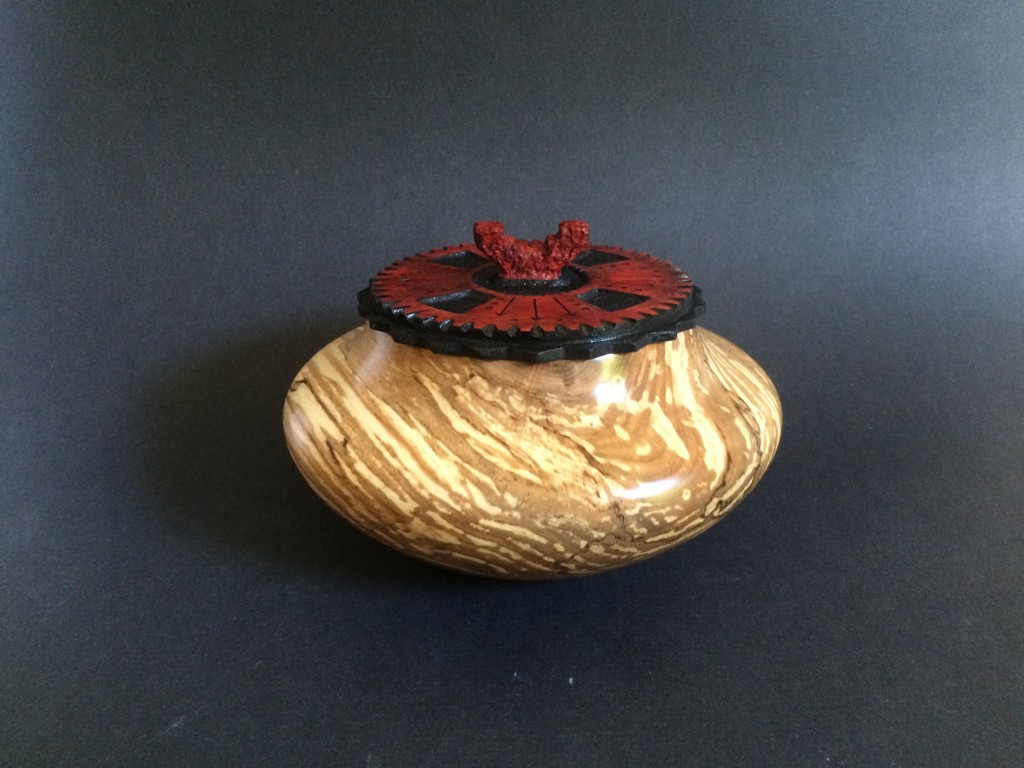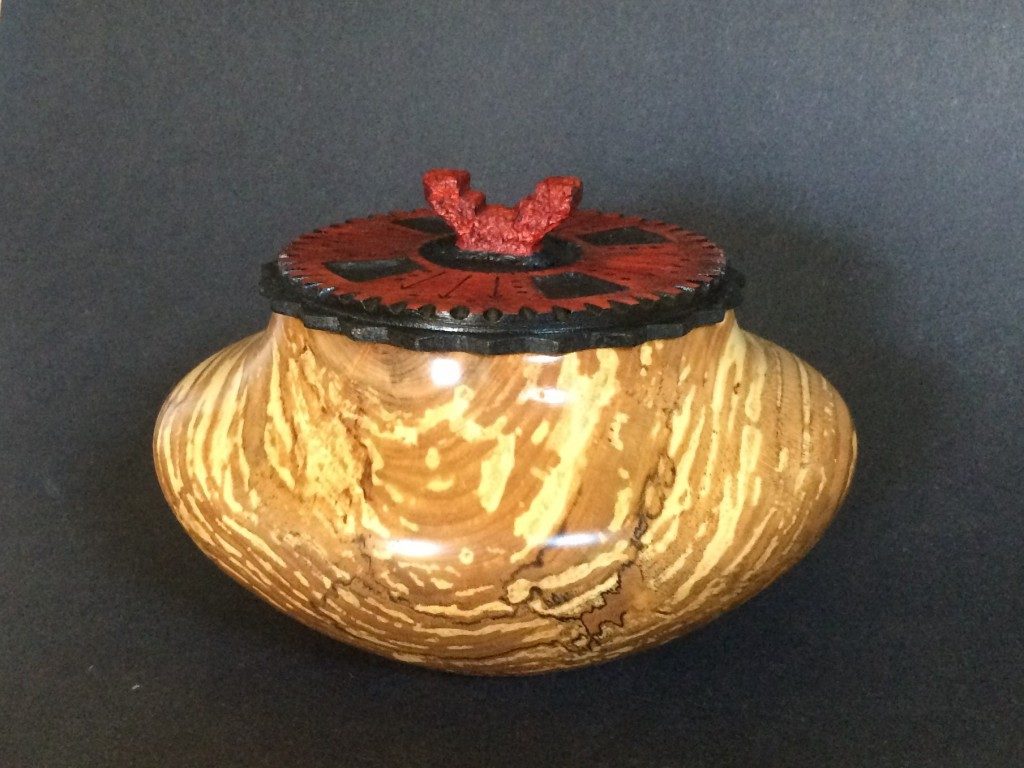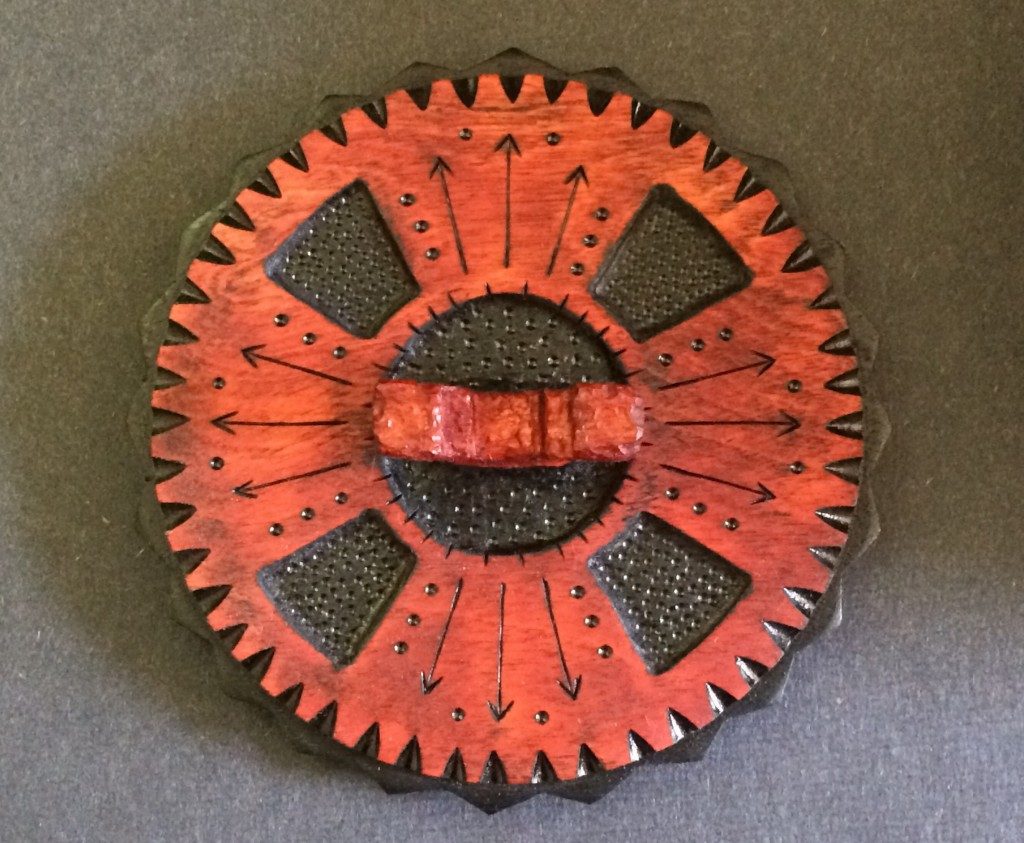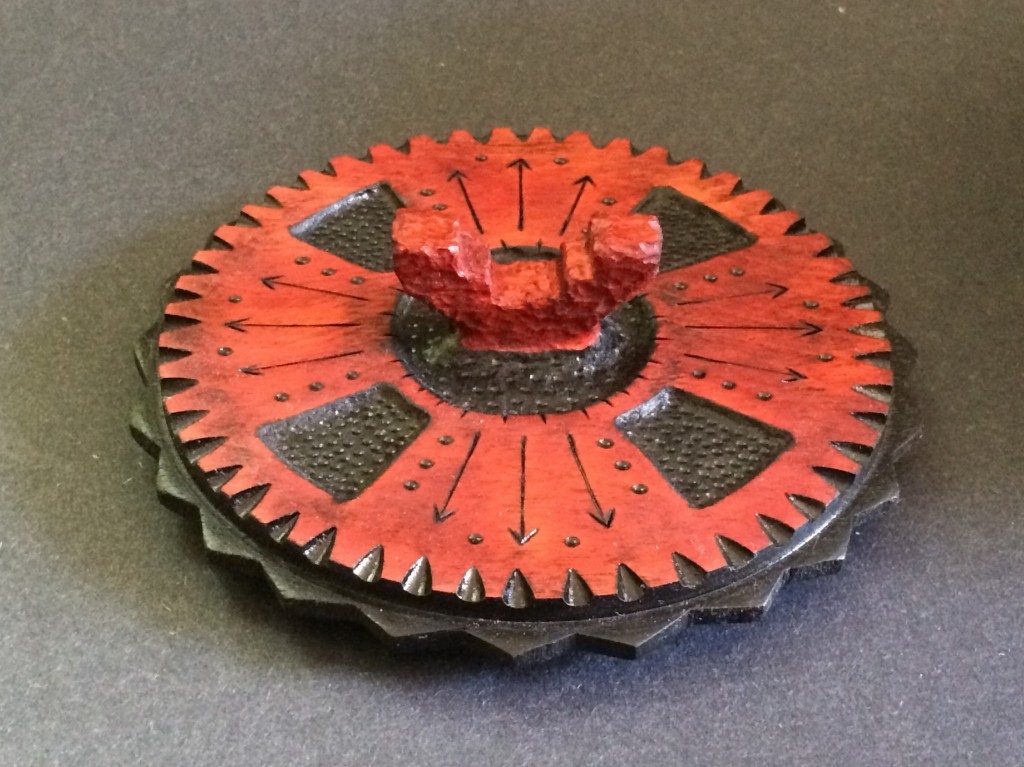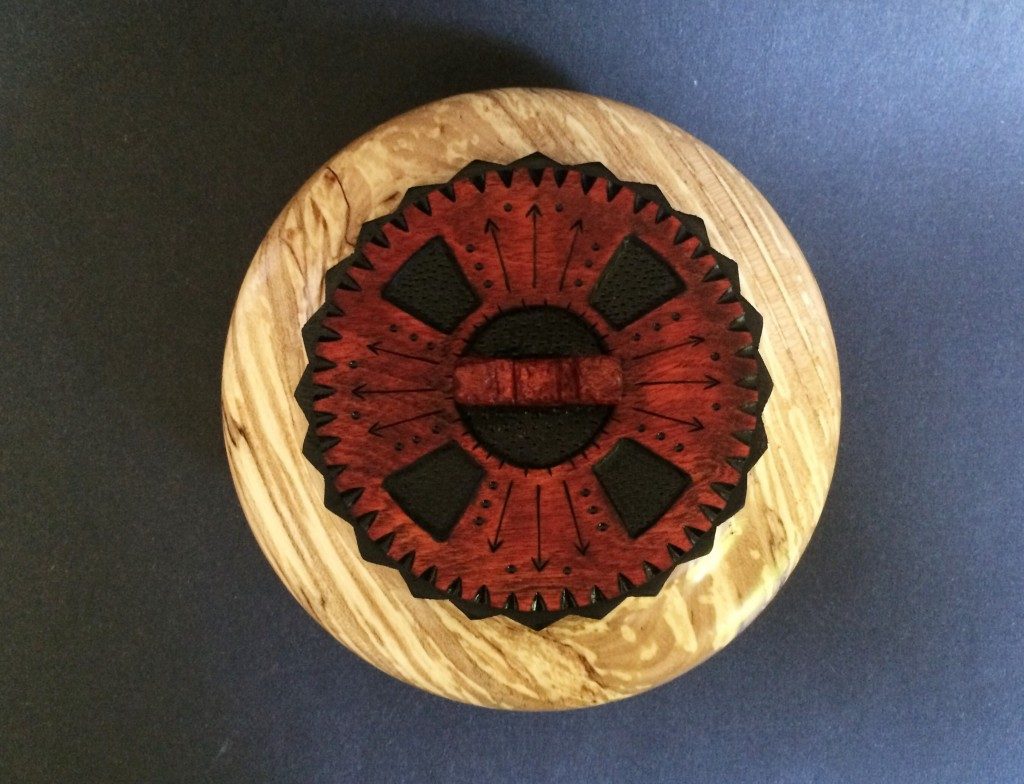 Back to the shop…
For more articles related to our Art & Craft please click here!