Woodworking and gardening goes hand in hand! During a rain forced break from planting Plum trees today we made a half dozen of these cedar plant pot stands. They are made from leftover Cedar from last year's greenhouse build. Our garden tools definitely include a hammer and saw!
These wooden plant stands are approximately 12 inches square and raise the plant pots about two inches of the ground. This will give enough rise to not only look attractive but to also to allow water drainage and help deter ants from accessing the bottom of the pot.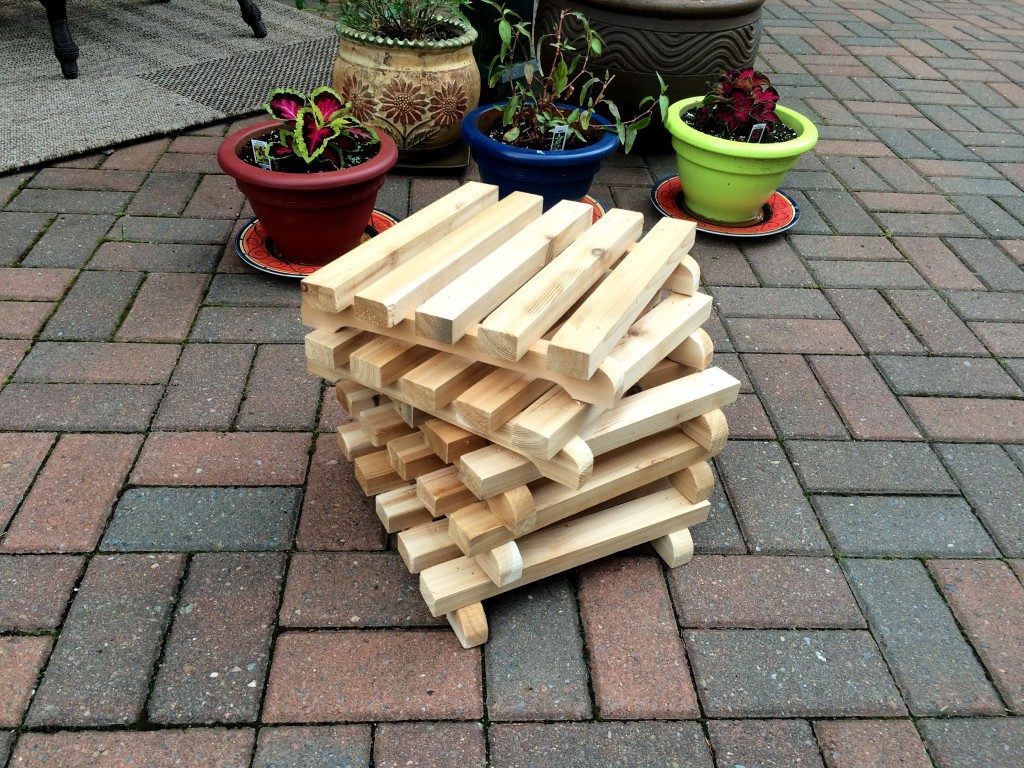 Here's a photo of some plant pot stands that we made several years ago, and still going strong: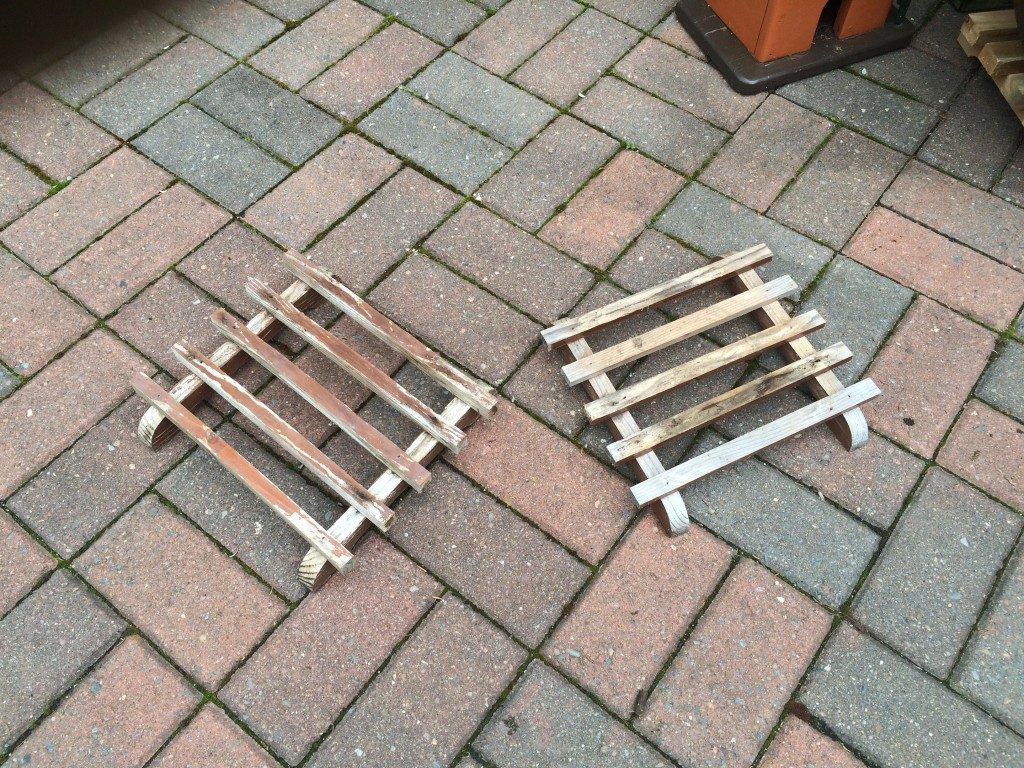 Back to the shop… or is that back the garden?