Contrary to popular belief, here in Nova Scotia we don't go right from Winter into Summer. No we don't. There's a long period of rain in between. 🙂 However, the past couple of days have been sunny and hot. Really hot. The thermometer was reading 36C on the patio yesterday afternoon. Yep, that is hot. A welcomed Spring anomaly.
So with that my wife and I felt that it was time to pull out the old patio furniture and get ready for summer. I was surprised at the amount of outdoor furniture and garden decorations that one accumulates over the years. I was also happy to see that I had made a fair amount of it.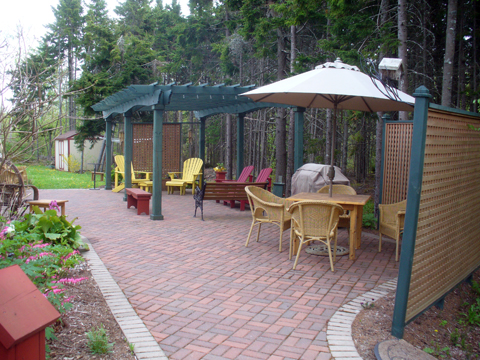 These projects would have been done over a period of years, and some were made at least six or seven years ago. In fact, some are getting to the point where it's really time to be thinking about replacing them. Not this year… maybe next… yeah, next year… 😉
The focus of the patio centers around the pergola that my son built. He was home for a few weeks in December a couple of years ago and built this for his mother as a Christmas gift. (I wasn't even allowed to help. 😉 ) It measures 20′ X 10″ and stands around 7′ tall.
To the right of the pergola is a cedar table. This was made from wood that my brother gave me. He had salvaged it from a reno that he was working on. All that I needed to buy was a couple of 2X4's for the legs. It's about 40″ square.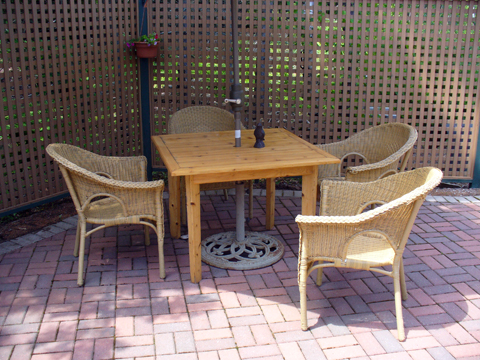 Behind the table you can see a screen that was built in that corner of the patio to separate it from the woods and to give the area a bit more coziness. I ripped the vertical and horizontal slats 1/2″ thick from 2X and framed it with 4″X4″ posts and 2″X4″ stringers. The screen is about 16′ long and 6′ high.
I had enough cedar to make a couple of end tables too. These were constructed the same way, though just a bit smaller. 🙂 They are approximately 18″ square and almost as high.
Below the table on the right you can see an adobe style birdhouse that I made. It is used more as a decoration though it is quite popular with nesting wasps and hornets. No, sadly, I did not make the rustic twig chair… but there's at least one on my todo list! LOL!
Next is a small trellis that is used to support a Honeysuckle vine against the house. It was made using ripped 1/2″ slats. It stands about 5′ tall and about 3′ at it's widest. Surprisingly enough, even though this looked like a simple project to do I can remember it ended up taking a whole afternoon!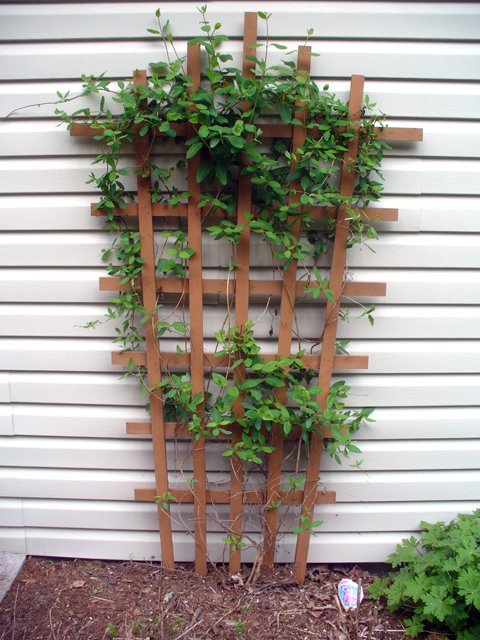 Here's another birdhouse decoration. It stands about 40″ tall and made with 2″X8″. I had made several of these for family and friends (like the Garden Benches they make great "goin' to a garden party" gifts) and although they are just meant as a decoration each year a family of birds set up housekeeping in the one that I made for my mother-in-law!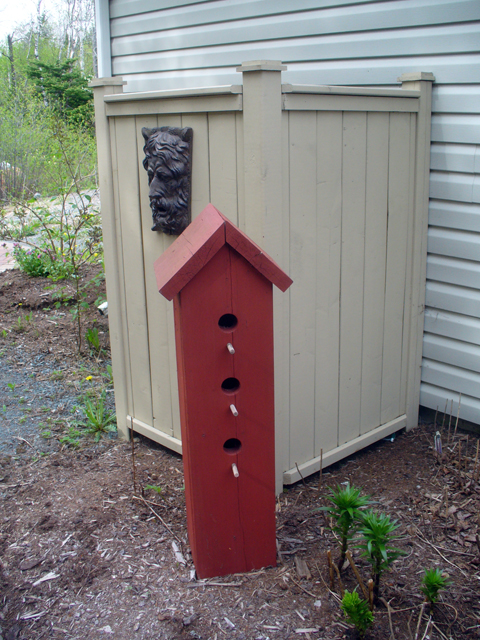 Beyond the birdhouse you can see a screen that I built to enclose and hide the propane tank. It sports a metal face that we picked up last year at Elmer's Barn in Cooper Mills, Maine, another cool, old tool place.
Here's a couple of planters that I made from some tongue and groove pine my brother also dropped off to me a while ago. This is the same Pine I used to make the raised panel drawers on one of my workbenches. This first one measures about 40″ long and 15″ tall. It was built with an angle to accommodate the patio's drain slope.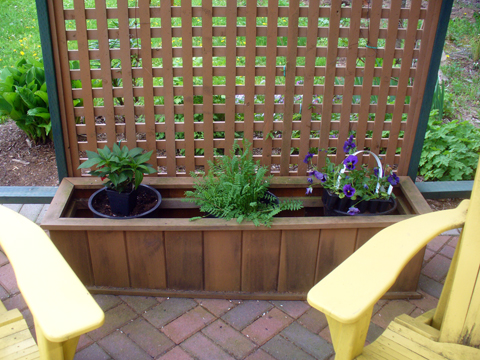 Behind the planter you can see another screen that I added to the pergola to allow a couple of Clematis to climb up on the opposite side.
And here are two smaller planters that sit on either side of our front door entrance. These are about 15″ square and made of the same Pine.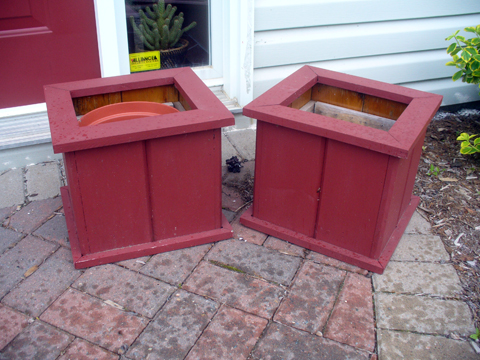 I also made a couple of window planters several years ago. They sit below a pair of front facing windows located on either side of the front door. The face is at about a 30 degree angle to the back.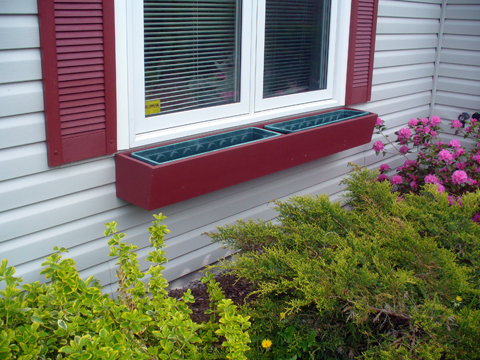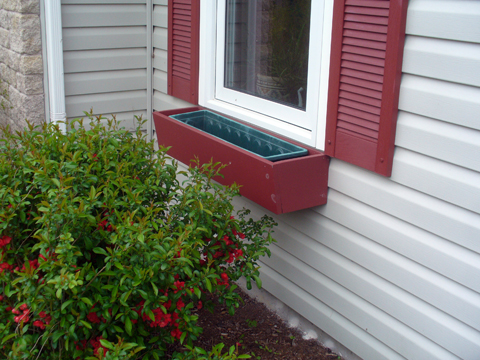 Once all these boxes get planted and the flowers bloom they make an attractive entrance to our home.
Now that these are all out it's another chore done. Once the hot weather comes regularly we'll spend a lot of time out here.
Oh, by the way, in case you didn't believe me about the temperature yesterday, here's a photo of the thermometer at around 4:00pm in the afternoon: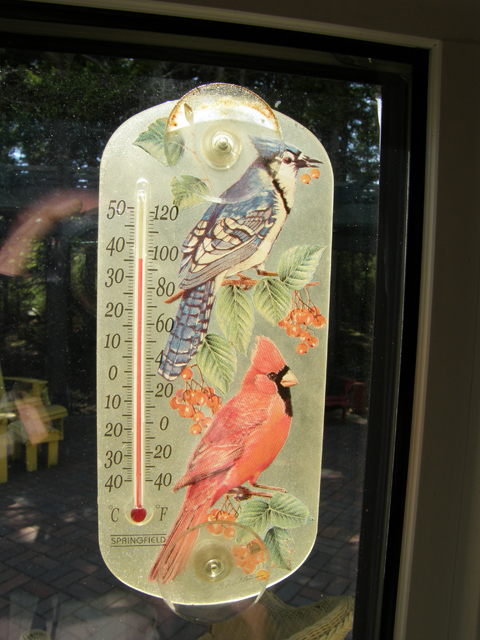 Ahh, now where's the iced tea? 🙂
Back to the shop…