It's that time of year again, the time of year that we always wait for with great anticipation. It's time to start harvesting our Rhubarb! And what a great crop we have this year. It is so huge that we're referring to it as "colossal".
As you can see in the photos below the stalk on some of the plants are over an inch and a quarter in diameter and some of the leaves are almost two feet wide!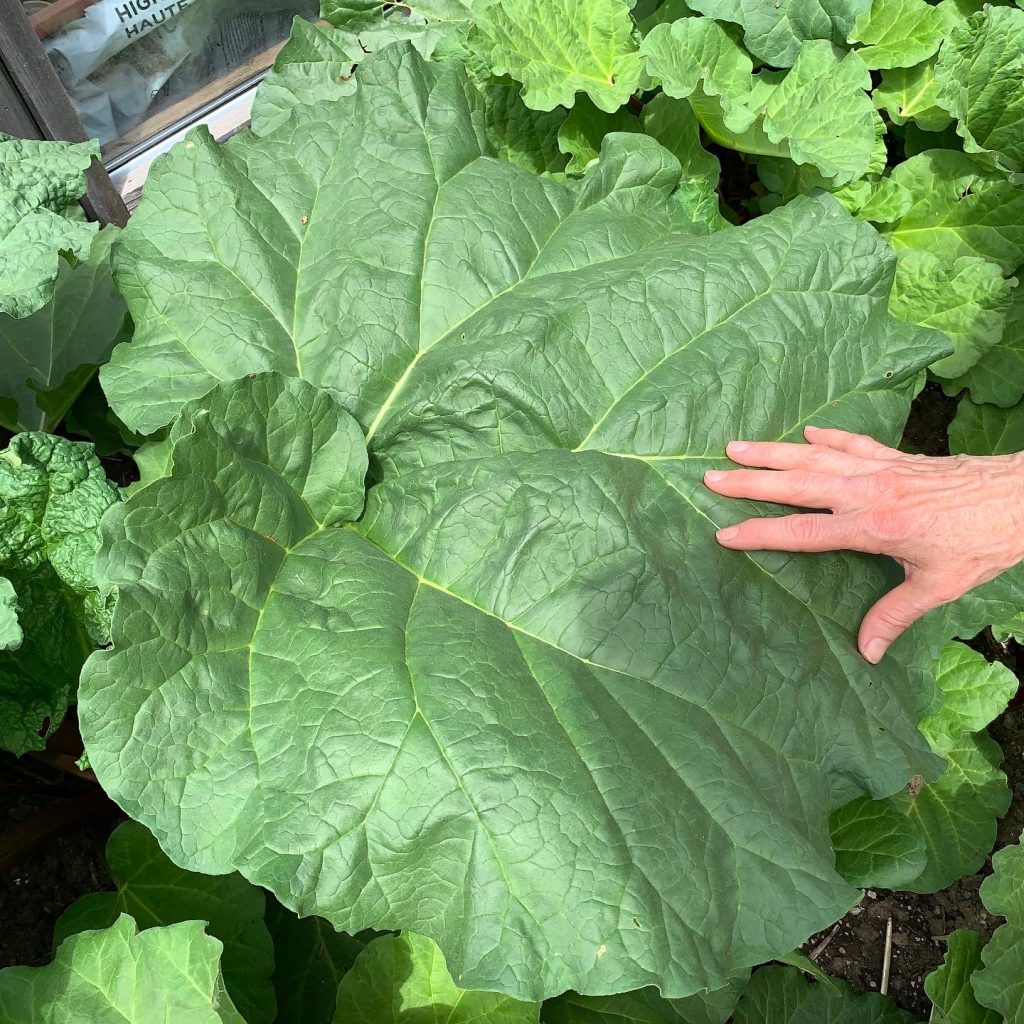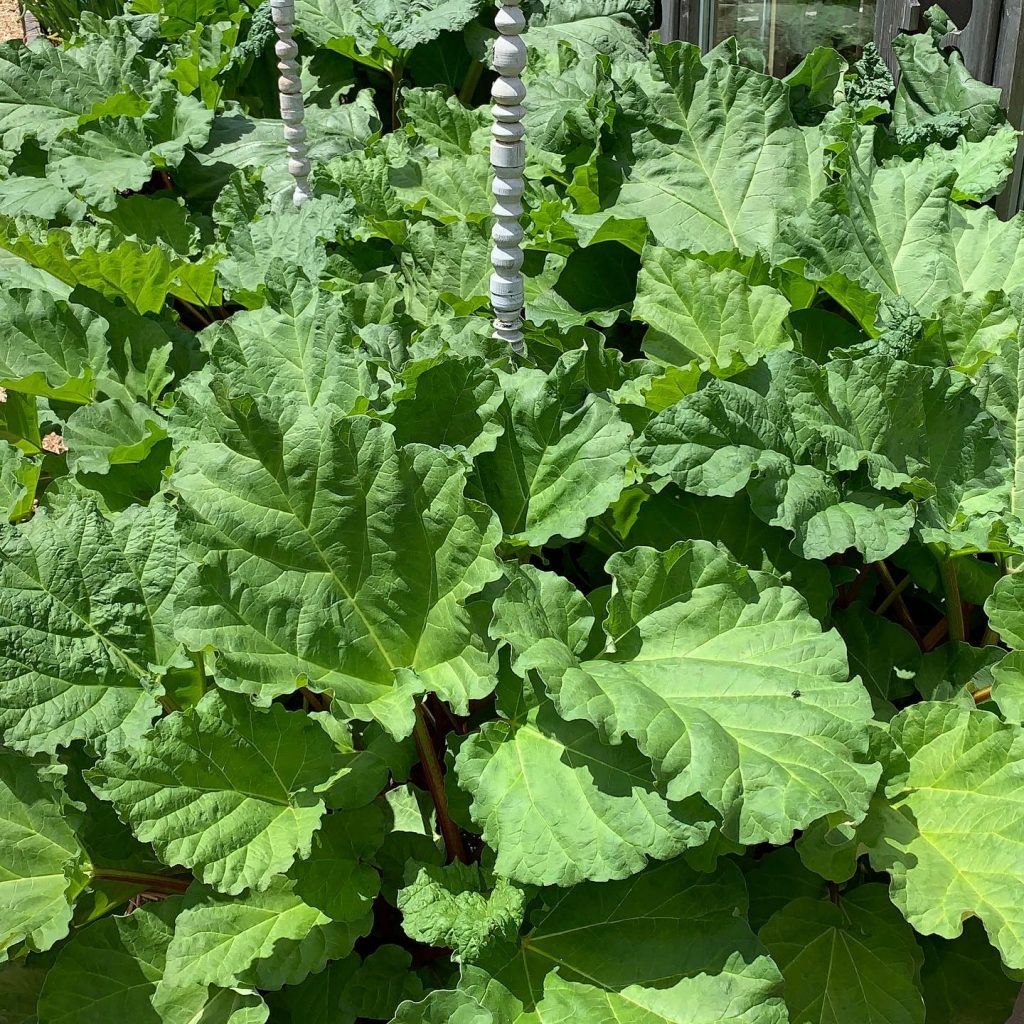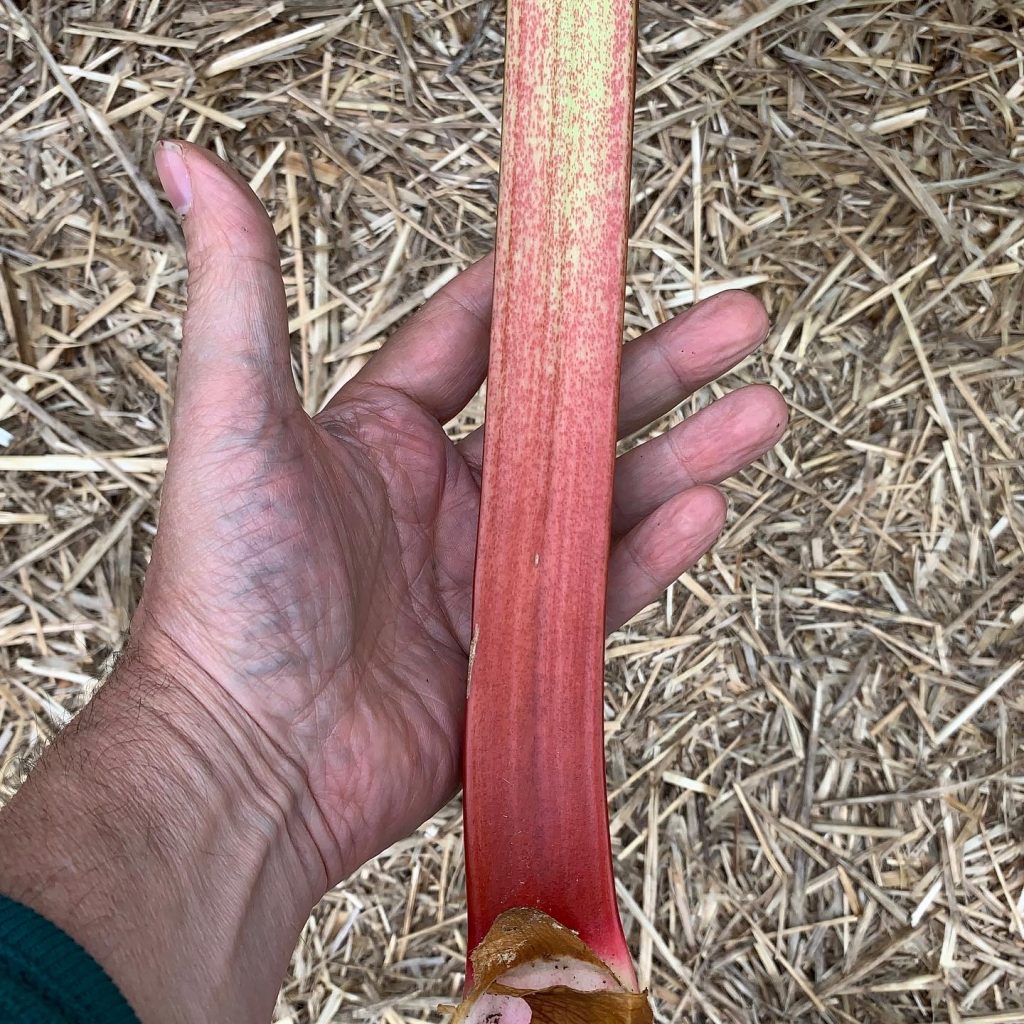 In addition to the size of the plants we also have more of them than we have had in the past. Because we love rhubarb so much we took another of our four foot by four foot boxes a few years ago and doubled the size of our harvest. Then last year when we upgraded all of our boxes with Hemlock sides we took the opportunity to remove the two foot walk space between these two boxes and made one four foot by ten foot large box. These boxes backed onto the greenhouse so the two foot walkway between them was no longer necessary. We believed that this would happily take care of our yearly requirements quite well. Looking at this crop we're sure it will!
We'll make several batches back to back of our Gingered Rhubarb Pudding just to sate our immediate desire and then make a bunch to can. We'll also make some coffee cakes, perhaps a pie and then freeze some. We'll probably try a new recipe or two, as well (if you have a favourite please let us know! :)). Of course, this is just the first harvest, the largest, but we'll have more through the Summer.
Isn't Rhubarb just the best?!