Here's our completed spalted Maple Sunburst Bed! We finished it about a month ago and it continues to awe us every time we walk in to the bedroom. We're over the moon!
It is a king-size bed and it's made of solid, Maple that was harvested in the Hants County area of Nova Scotia. The headboard and footboard are made with spalted Maple which gives it that wild grain look. The head and foot are also designed to represent a sunburst, created by using multiple Isosceles triangle shaped pieces of the spalted Maple radiating out from the bottom centre. The posts and side rails are lightly stained to give a contrast and the balls and feet were stained darker, again to give contrast.
Although it took a long time to complete it really didn't take a long time, hourly wise, to build. We began it in the middle of January 2017 but with craft markets, travel, other projects (like the Walnut rocker) and life in general we finished it just over three years later in March of 2020. We worked on it here and there as time allowed. There was even period of almost a year where we didn't work on it at all! Although we wanted it done we didn't want to make haste, to miss out on the enjoyment of the build.
There were some challenges related to gluing the odd shaped head and foot board pieces together but with a bit of ingenuity we overcame them.
Here's a couple of photos of the completed bed: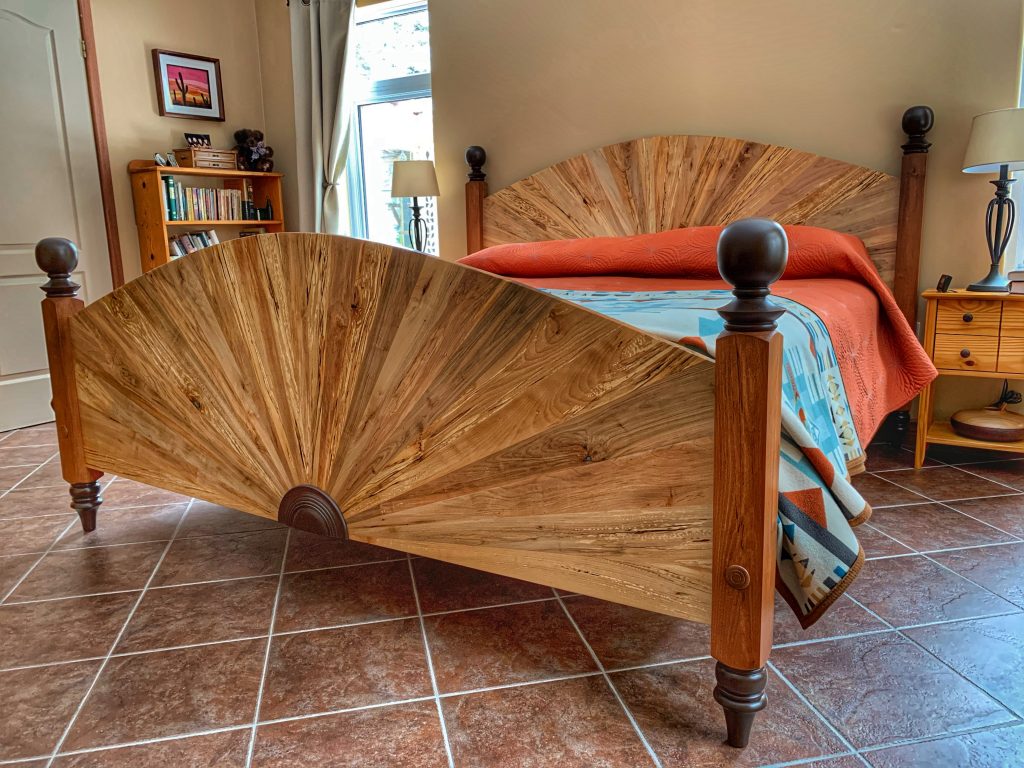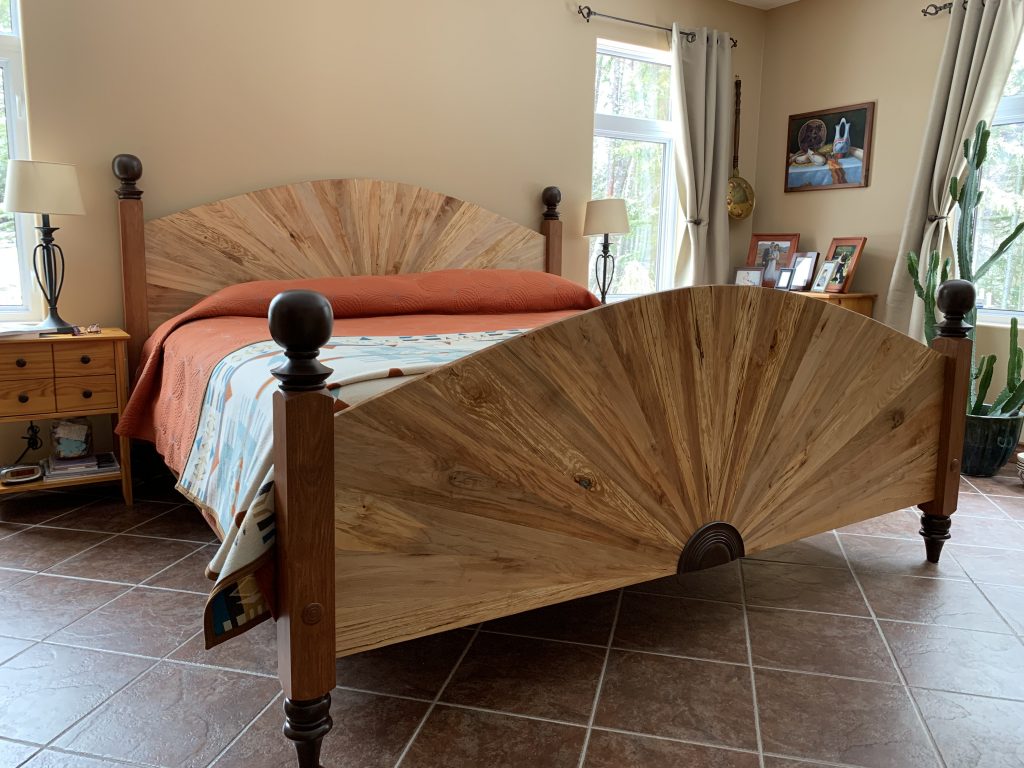 And here's a few closeup photos showing one of the radiant disks and the awesome grain of the spalted Maple, one of the several turquoise inlays, one of the medallions that covers the bolts and one of the leg post balls.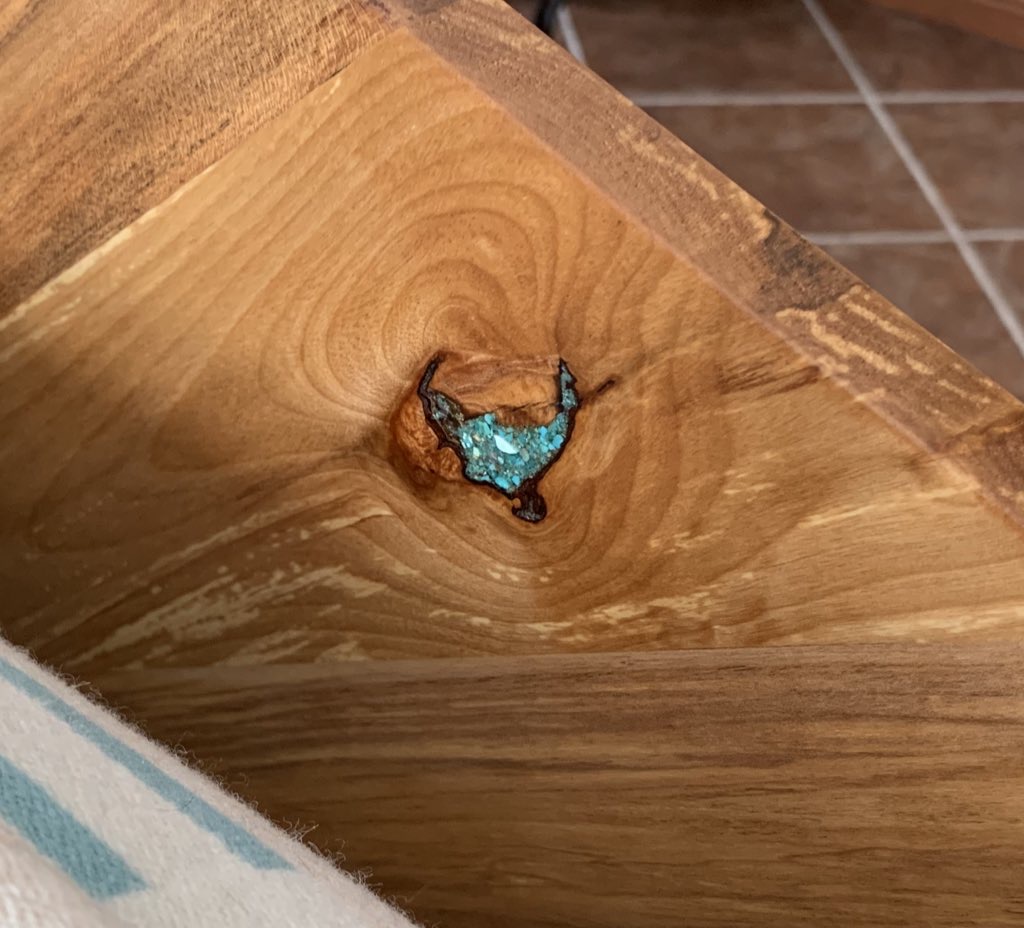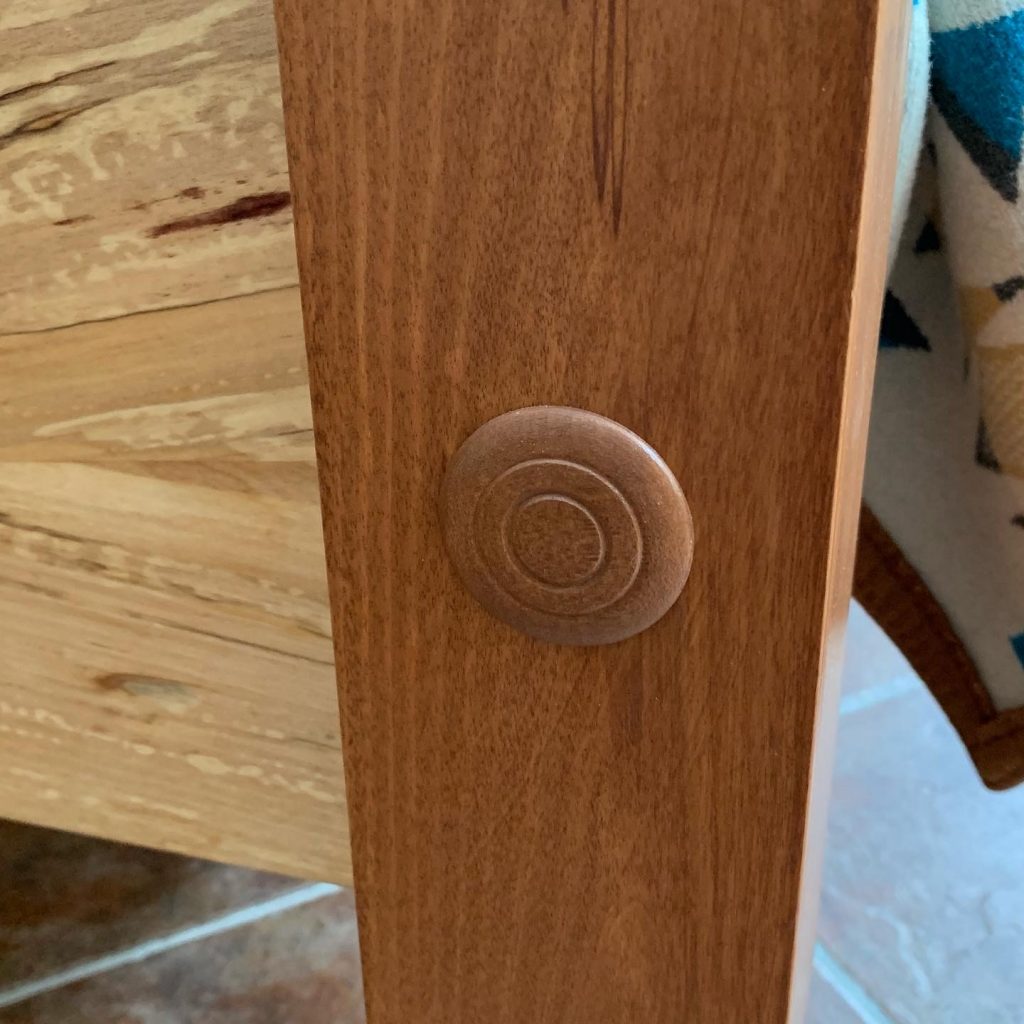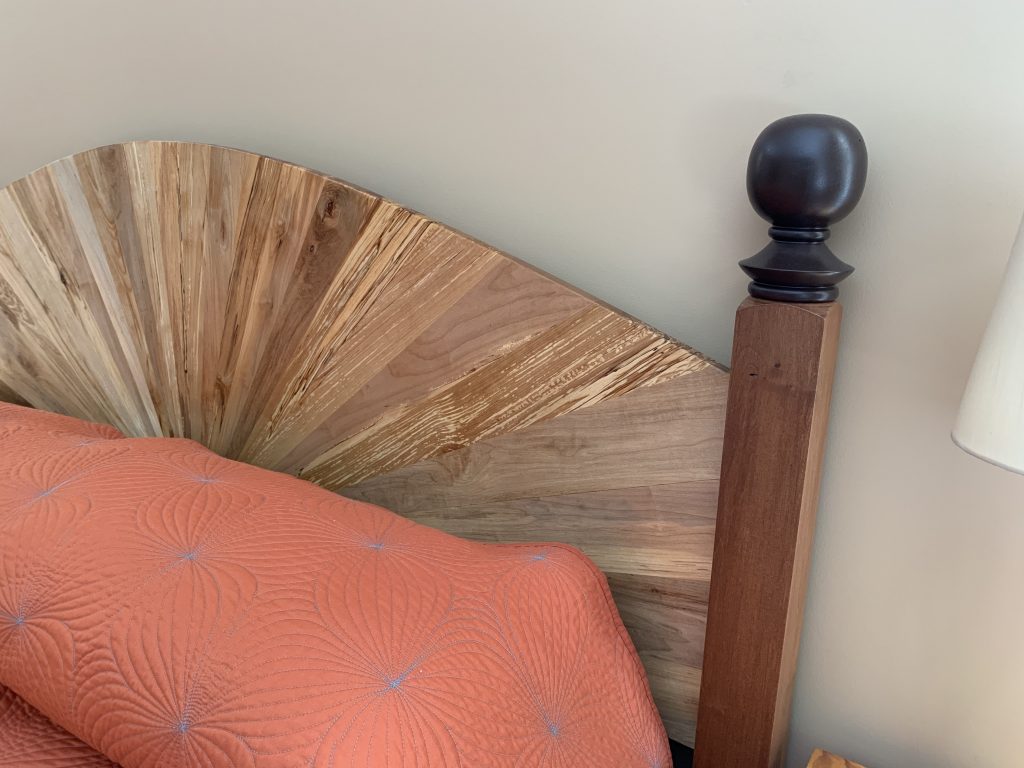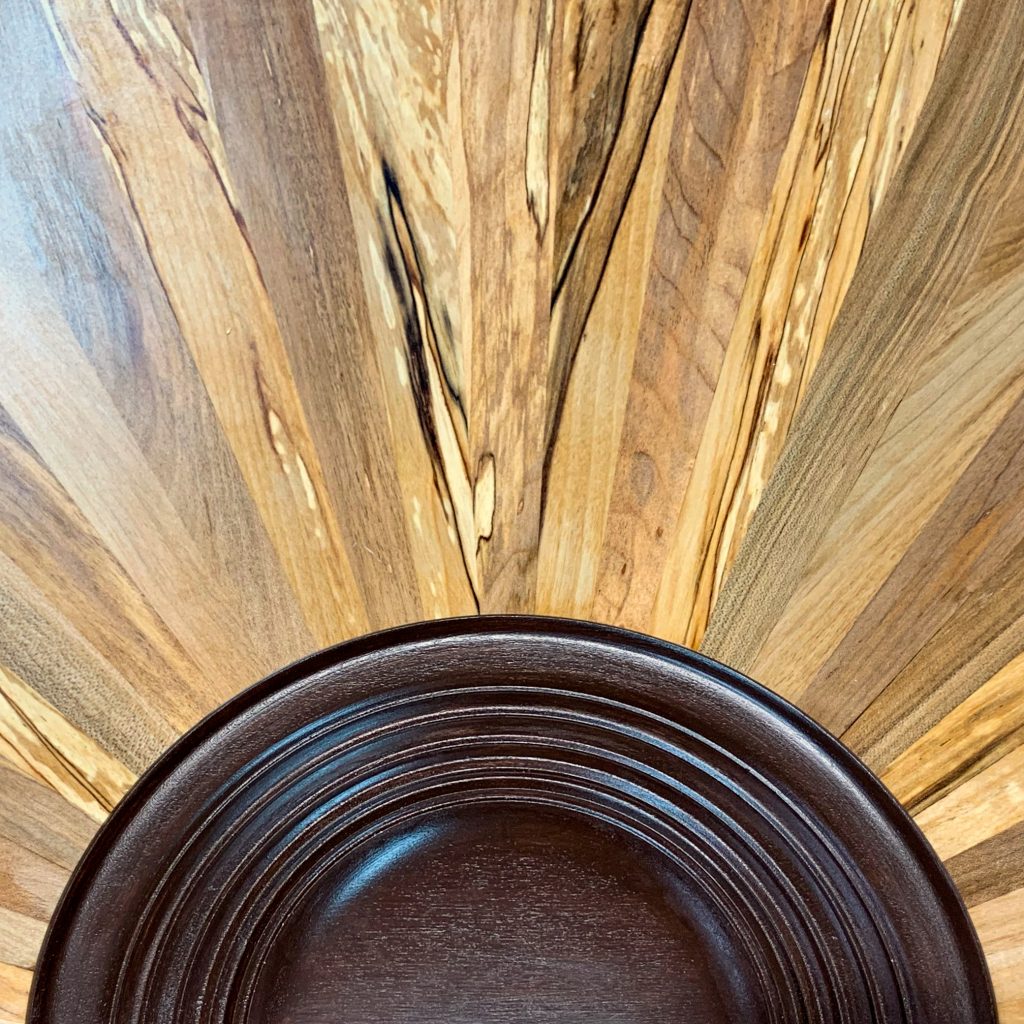 Again, this was a fantastic project and we're so happy with it.
Back to the shop…